It was a warm day in Spring when my friend asked me if I'd like to tag along with him to Osuzu Nature Park. Not knowing what to expect, I threw my best hiking shoes on, grabbed some snacks and a water bottle, and headed out. Little to my knowledge, I was being taken to what would become one of my favorite sightseeing spots in Miyazaki.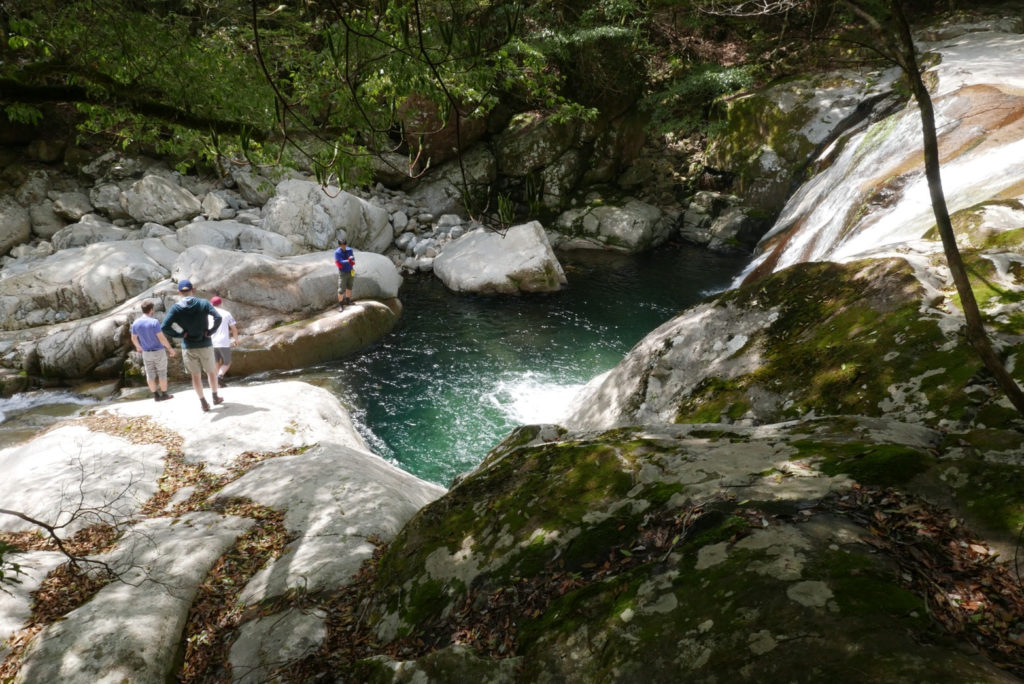 What makes Osuzu Nature Park such a lovely place to spend a day is not only its beautiful rivers, multitude of waterfalls, and diversity of hiking trails, but also its seclusion. The park is located right on the border of  Tsuno and Koyu town, about an hour and a half north of
Miyazaki city by car.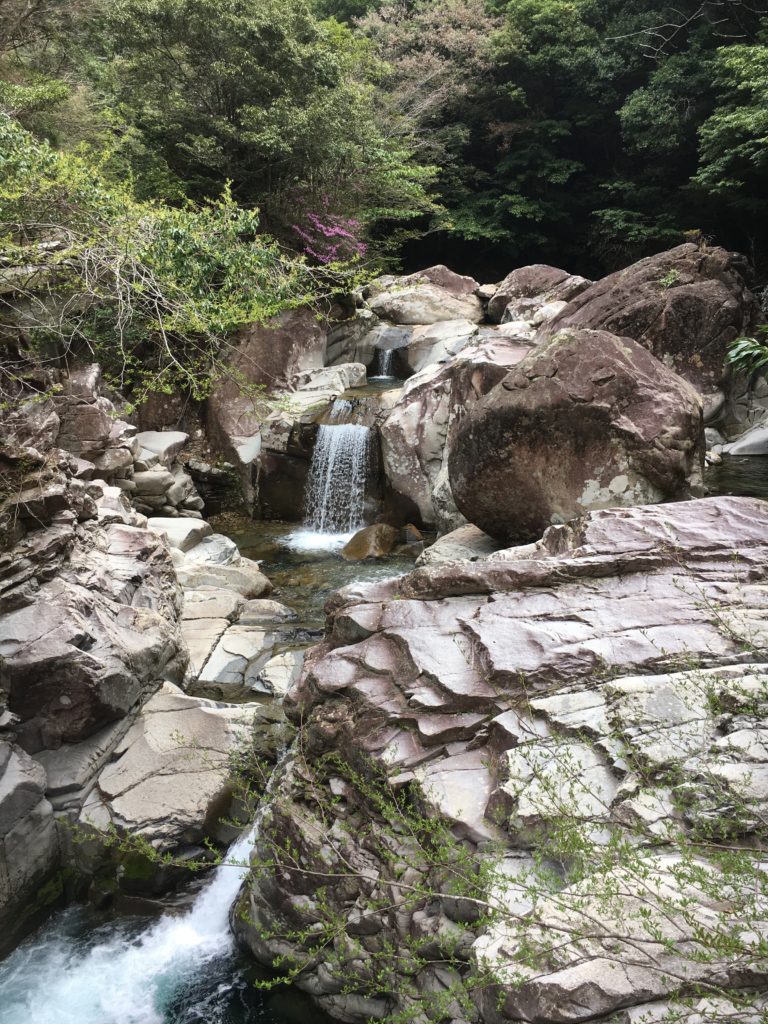 Most of my day there was spent traversing up and down the beautiful river that runs through the park. Though this required a bit of potentially dangerous scrambling over large boulders and wading through parts of the river, it was well worth it. Crystal clear pools of water perfect for swimming in summer, waterfall after waterfall, and not a single other soul in sight. It is a place I plan on returning many times.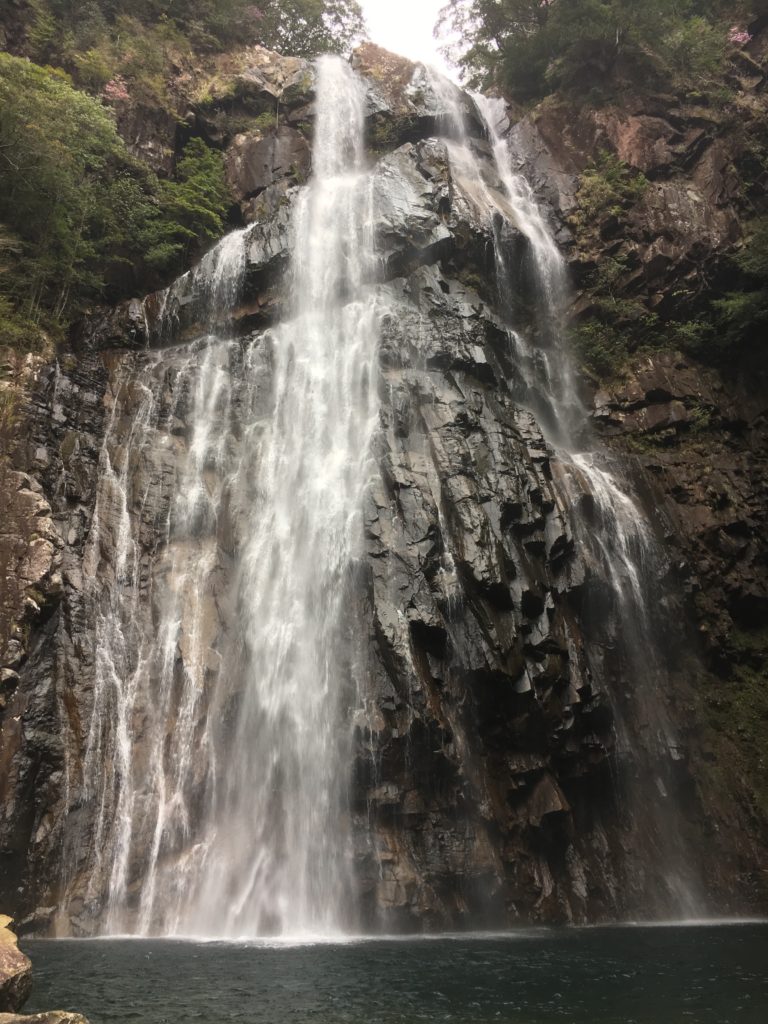 For those hoping to venture on the safer side, there is a wide selection of hiking trails that lead to landmark waterfalls throughout the park. The most noteworthy being Yatogi falls (矢研の滝) coming in at a whopping 73 meters tall. After entering the park, follow the road until you get to a small parking lot with a building for restrooms. From the left of this lot simply follow the sign that says "矢研の滝". It is a short and easy hike about 30 minutes each way. Also,  Yatogi Falls are listed among Japan's Top 100 Waterfalls.
Yatogi falls Google Map→https://goo.gl/maps/ATVovFwrXP72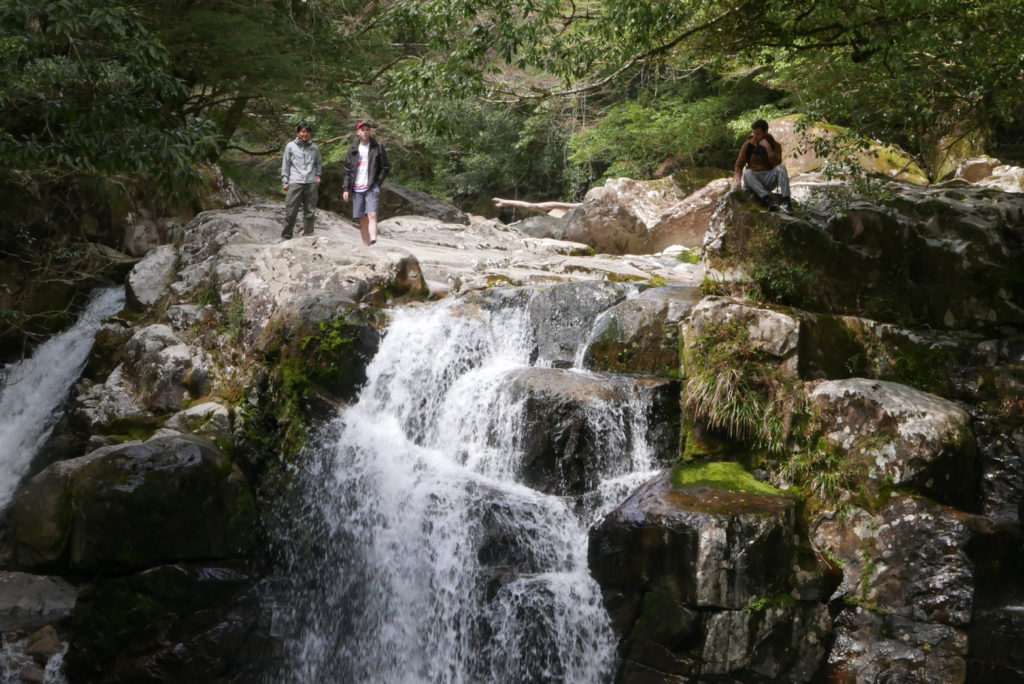 You'll know you're headed the right direction when you cross a narrow foot bridge and pass through a short natural rock cave. There is also a sign in this lot signifying the many other possible trails in the park in both Japanese and English. Whether you're a serious outdoors man, casual hiker, or just looking for a nice place to relax in nature for the day, Osuzu Prefectural Nature Park has something for everyone to enjoy.