Central
September 12, 2018
I was reading an article the other day about the rise in popularity of wellness travel. According to the article, travelers are tired of feeling like they need a vacation to recover from their vacation, they want the whole package; sightseeing, adventure, and that refreshed feeling.
With that in mind, I came up with a one-day itinerary to enjoy your time in Miyazaki, while still getting the break that you deserve. I hope you enjoy it!
Morning surf/yoga at Aoshima
There is nothing better than starting your day off by soaking up the negative ions of the ocean.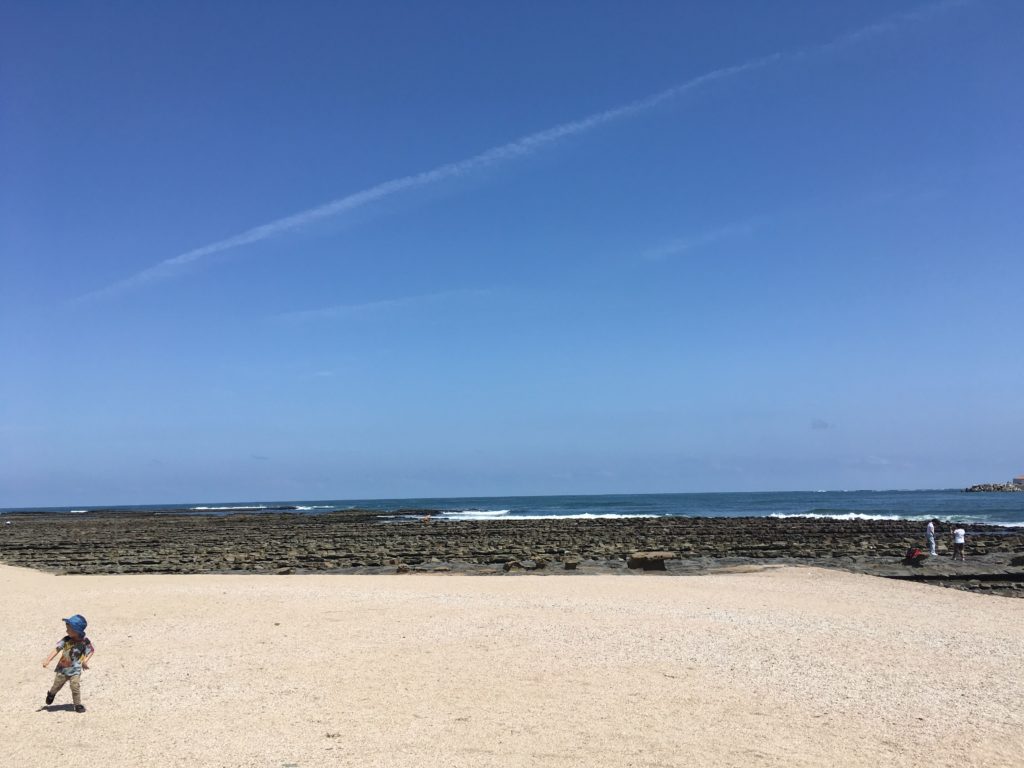 If surfing is your poison, you will find several surf shops in Aoshima that can set you up with all the rentals you will need. If the waves at Aoshima beach are a little small, I recommend heading north, across the bridge to Kisaki Beach. You will find many local surfers hanging out here as well. Local surfers in some parts of the world have a reputation for being territorial, but I found the Miyazaki locals to be friendly. You may even be able to convince them to take you to some of the secret surf locations down the Nichinan coastline!
If surfing sounds a little too high energy, perhaps a yoga class is more your style. You will find a variety of yoga classes at Surf City Miyazaki. They also have surf and SUP rentals and lessons available. Aoshima Beach Park also holds beach yoga lessons a few times a month during the summer. You can check the schedule a month in advance on their website.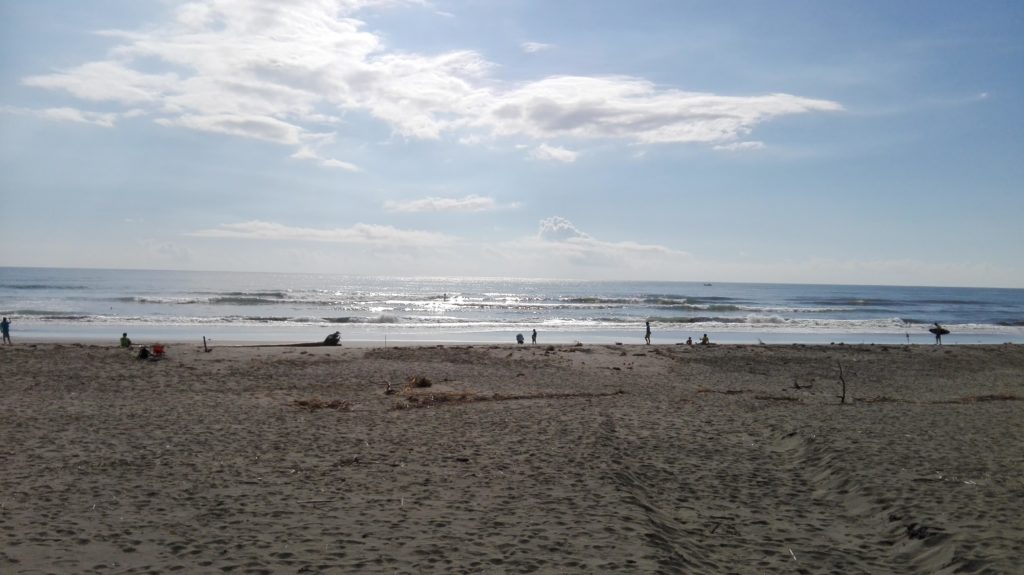 Some other activities you can enjoy at Aoshima include SUP, windsurfing, swimming, running, or lazing under a beach umbrella.
Surf City Prices
Surfboard rental (2 hours) 3,000 yen
Wetsuit rental (2 hours) 2,000 yen
Drop-in yoga class 2,500 yen + 300 yen mat rental
Showers and change rooms are available
http://surfcity-miyazaki.jp/rentalen
2. Lunch @ Tenkuu Cafe Zeal
After an active morning, I am sure you will have worked up an appetite, but who needs the stress of worrying about those holiday kilos! I have the perfect solution. How about a healthy and delicious buffet lunch tucked away in the mountains behind Aoshima? With their macrobiotic organic menu, Tenkuu Cafe Zeal is the best place to indulge without regret.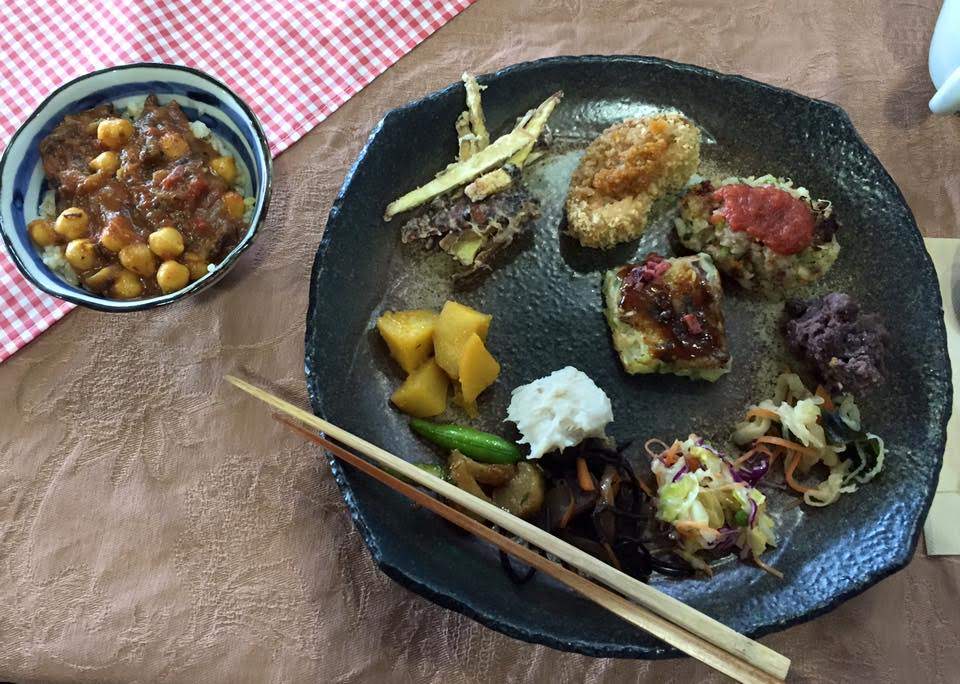 They are open for lunch on Friday-Sunday, and often have yoga classes and other special events as well. You can check out the event schedule on their website.
From Aoshima it is possible to get there by bike, but the road is a little bit hilly. There is plenty of parking available and you usually don't need to make a reservation in advance.
Cost:
Friday 1,000 yen
Saturday, Sunday & Public Holidays 1,500 yen
Open 11:30~15:00
3. Kaeda Valley for hiking & swimming
Just around the corner from Tenkuu Cafe Zeal, you will find Kaeda Valley, a beautiful spot for an afternoon hike or swim in the river.The water is a little on the cold side even in summer, so it is perfect for escaping the afternoon heat. There are many little banks along the river where you could sit down and let the sound of the river drift you into a gentle afternoon snooze. Take a picnic blanket or camping chair for maximum comfort!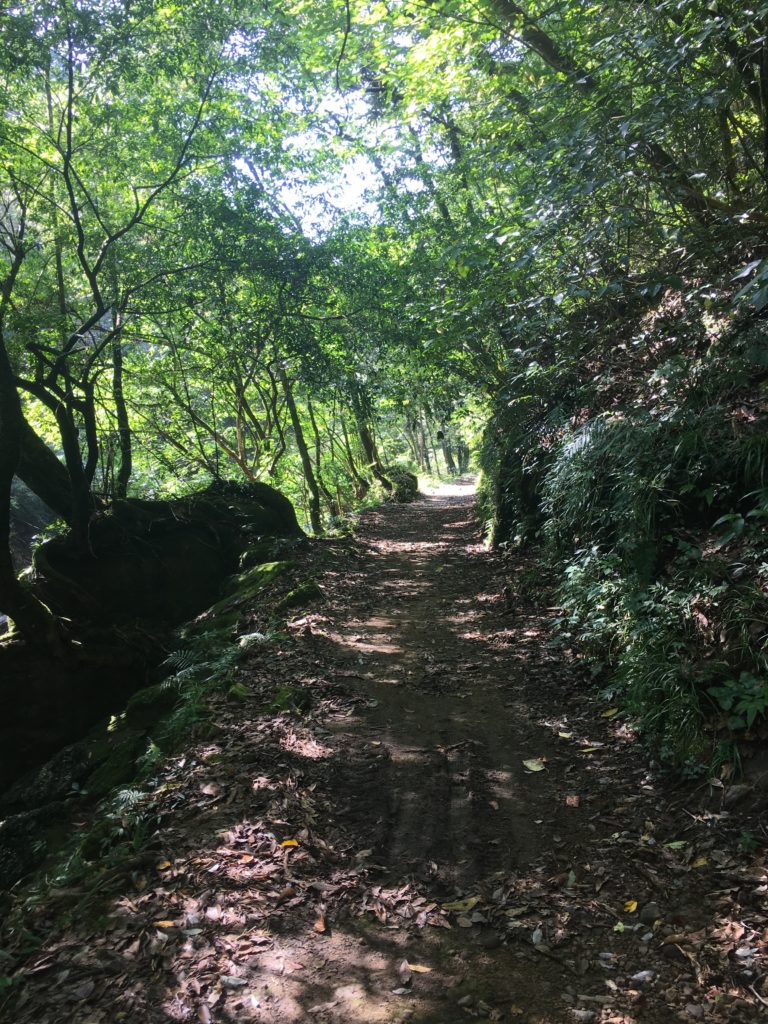 You can read more about Kaeda Valley in one of our previous articles.
https://en-miyazaki.com/sightseeing/kaeda-valley/
4. Soak in an onsen overlooking the ocean
Hot springs or onsen are a must for any trip to Japan! While Miyazaki is not necessarily known for its onsen, there are still many places where you can enjoy this popular Japanese past time. Aoshima, in particular, has some nice onsen overlooking the ocean that would be perfect for freshening up after a big day.
Just be sure to read up on your onsen etiquette before you enter the bath. There are many rules that you should follow such as not putting your towel in the bath water, washing before entering the bath, and not speaking in loud voices in the bath. Also, most onsens will ask you to cover any tattoos you have with a special waterproof sticker before entering.
Try the onsen at Aoshima Cinq Male hotel for amazing ocean views at a reasonable price!
It's open from 10:30~21:00 and costs 600 yen. (150 yen if you are a guest at the hotel)
http://www.cinqmale.co.jp/hotspring/
5. Finish the day at Aoshima Beach Park
The final stop on our one-day itinerary is Aoshima Beach Park. Here you can wind down with food and drinks in a casual atmosphere and soak up the chill beach-lovers vibe of Aoshima. Just be careful, if you stay here too long, you may never want to leave.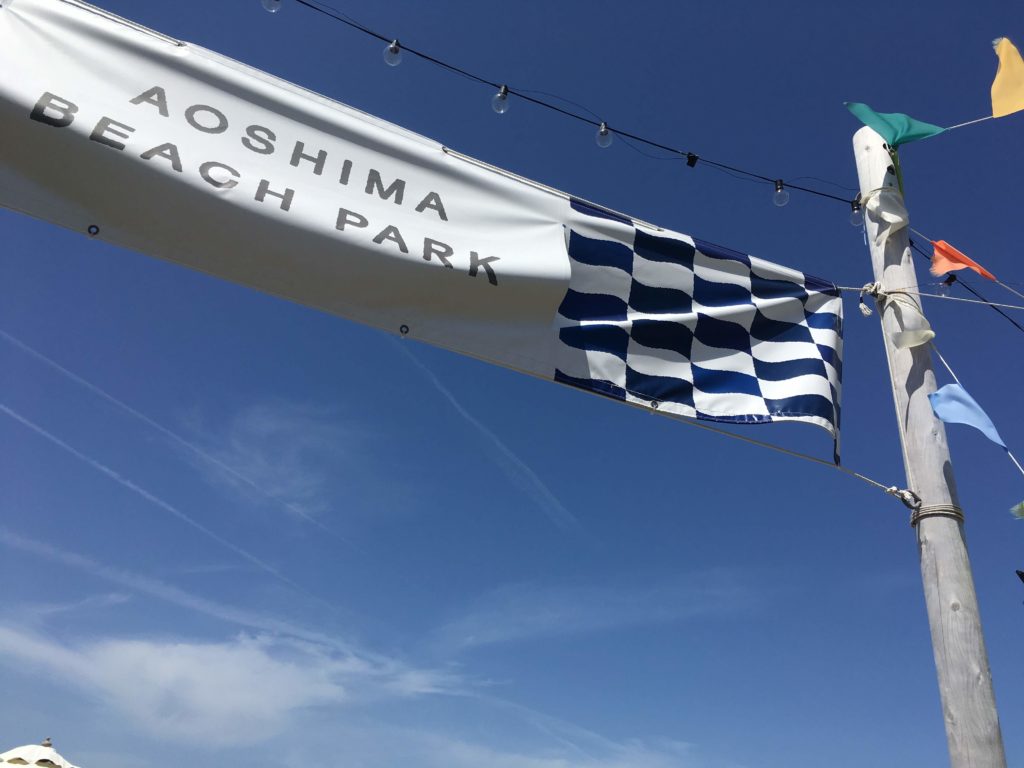 The park is also open during the day, so skipping afternoon activities and lazing by the beach all day is also a very good option. The park sometimes holds events such as live music, fireworks or beach yoga as well.
You can find the event schedule and opening times on their website. The website is mostly in Japanese, but some of the events have the basic information in English as well.
OFFICIAL WEBSITE:
http://www.aoshimabeachpark.com/
Note: This is a seasonal park open from April-October. Opening times vary throughout the season.
So there you have it. A full day itinerary that will allow you to enjoy the best that Miyazaki has to offer, and leave you feeling refreshed and ready to explore the rest of the prefecture tomorrow.
Happy Wellness Travels!