Since a while ago, I heard rumours about a tea garden close by which apparently nobody seemed to know about. A great number of mysterious Instagram pictures, website clicks and a dozen talks with locals later, I finally arrived at a place that had been right in front of me for the whole time: Aoshima Undō-Kōen.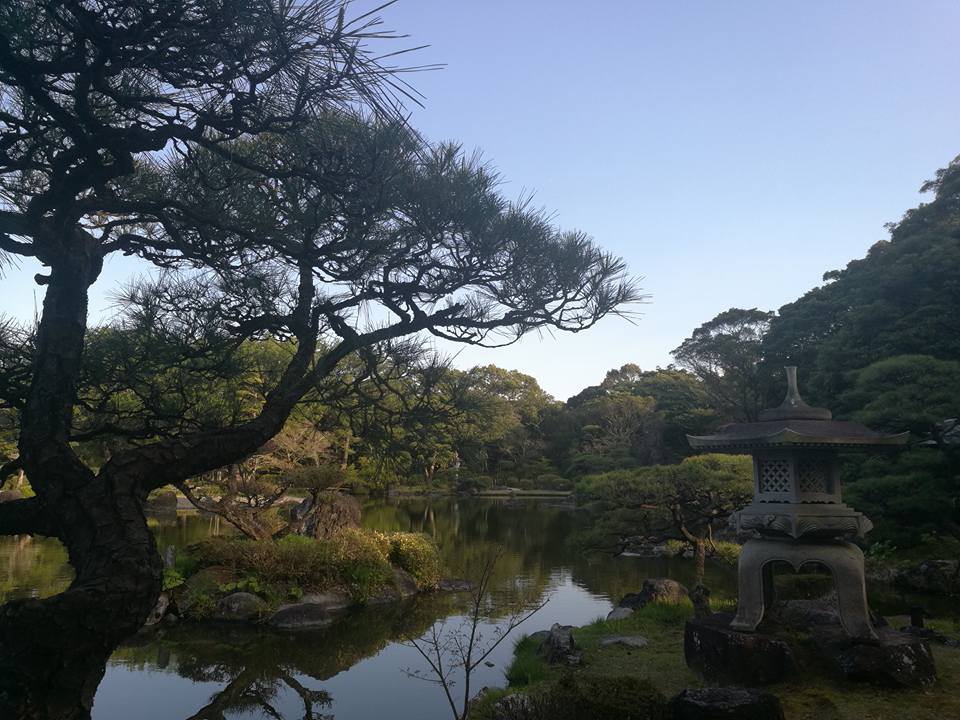 Being designed to host athletes and training camps from all over the world, one of the highlights of this spacious park is the traditional Japanese tea garden located in the back of the area. The garden is an example of a Kaiyū-styled garden, a style established in during the Edo period designed to let its visitors experience a variety of different amusements in one place. In this case, the garden was created with the idea to represent Miyazaki and some of its most beautiful and famous spots: There is a part representing the craggy Nippo coast, a model of the Nanatsubae section of the Nichinan coast and the heart piece of the garden are the mini waterfalls made to resemble its famous counterpart, the Manai Falls in Takachiho. In the eastern section of the garden you will find a Japanese iris garden, or Shobuen, with a traditional Japanese tea house in the middle. There is a variety of different routes you can take to walk through the tea garden, and the variety of resting spots invite to marvel at the colorful koi fish swimming in the pond or enjoy the seasonal flowers and pine trees.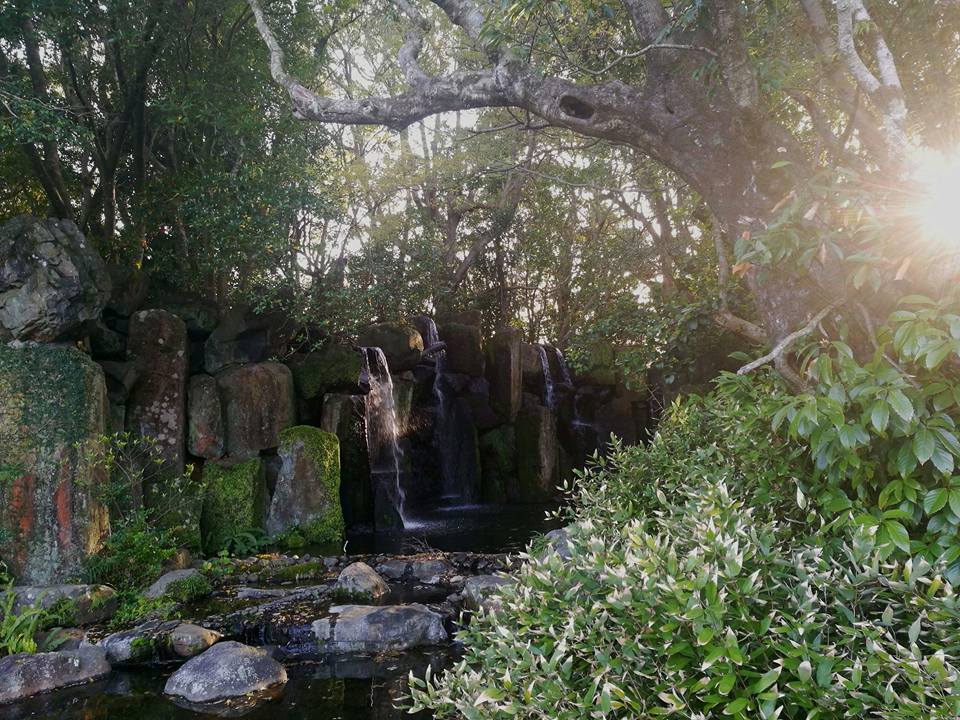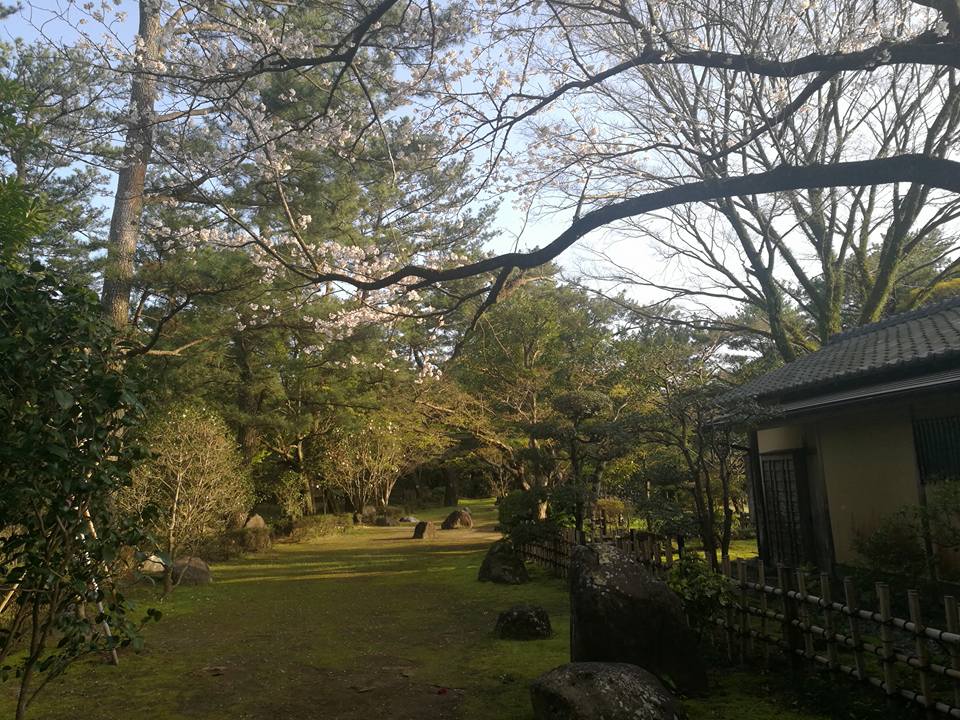 Although it is a marvelous place, surprisingly not a lot of people seem to know about it. This, on the other hand, is also one of its charm points as you will likely have the whole garden to yourself for a while. The garden is free of charge, easy accessible from both the city and other attractions like Aoshima, Nichinan or Kaeda Valley and is simply a beautiful place to get a breather from your daily life. A spot I will recommend both visitors and locals from now on!