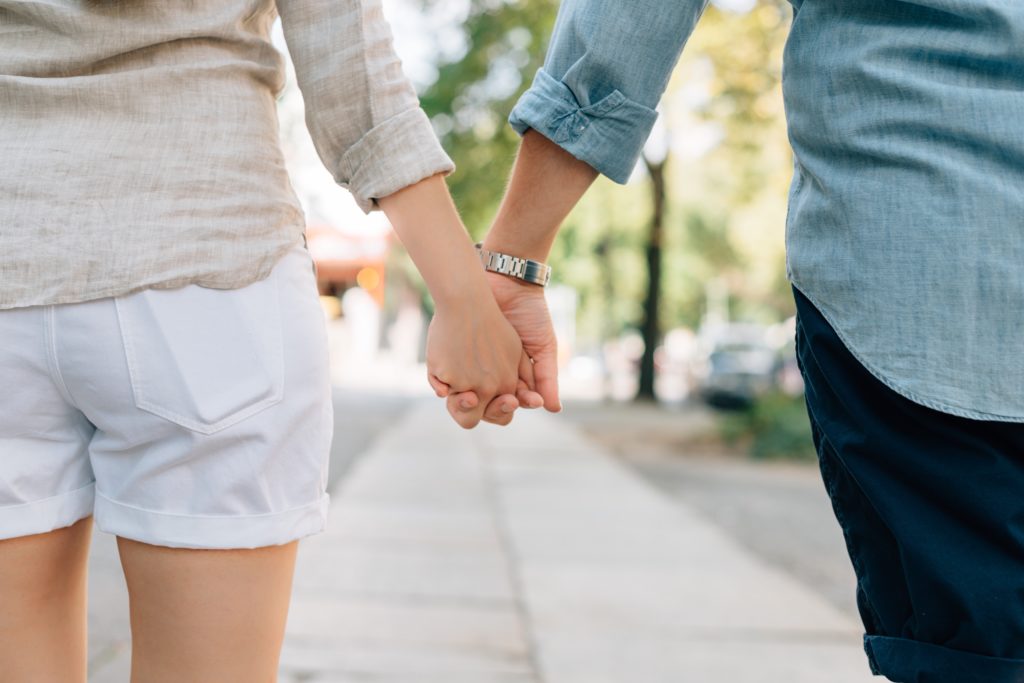 In the 1960s and 70s, several royal couples, including Emperor Akihito and Empress Michiko, spent time after their weddings in beautiful Aoshima. As a result, Miyazaki became the most popular honeymoon destination in Japan, attracting 35% of the country's newlyweds. Eventually, this trend died out and the prefecture became known as a surfing destination instead. Miyazaki hasn't lost its romantic allure, though. Capture it at these top date spots with your crush, lover, partner or spouse:
Aoshima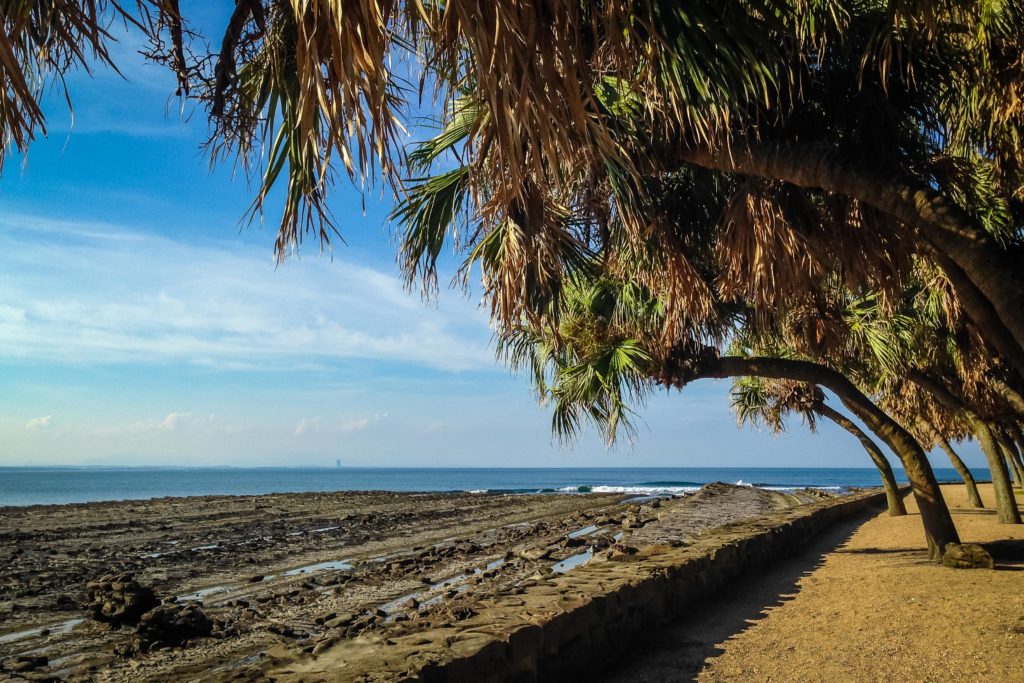 Located just off the coast south of Miyazaki City, this beautiful, small island is home to Aoshima Jinja, a colorful shrine that is said to bring luck to married couples. You don't have to be wed to enjoy it though; walk hand in hand along the 1.5km loop around the island, enjoy sundowners at the small island cafe or watch the sunset from the eroded rocks known as the Devil's Washboard.
Adress: 2 Chome-13-1 Aoshima, Miyazaki-shi, Miyazaki-ken 889-2162
Map-Code (GPS): 843 192 098*22
Takachiho Gorge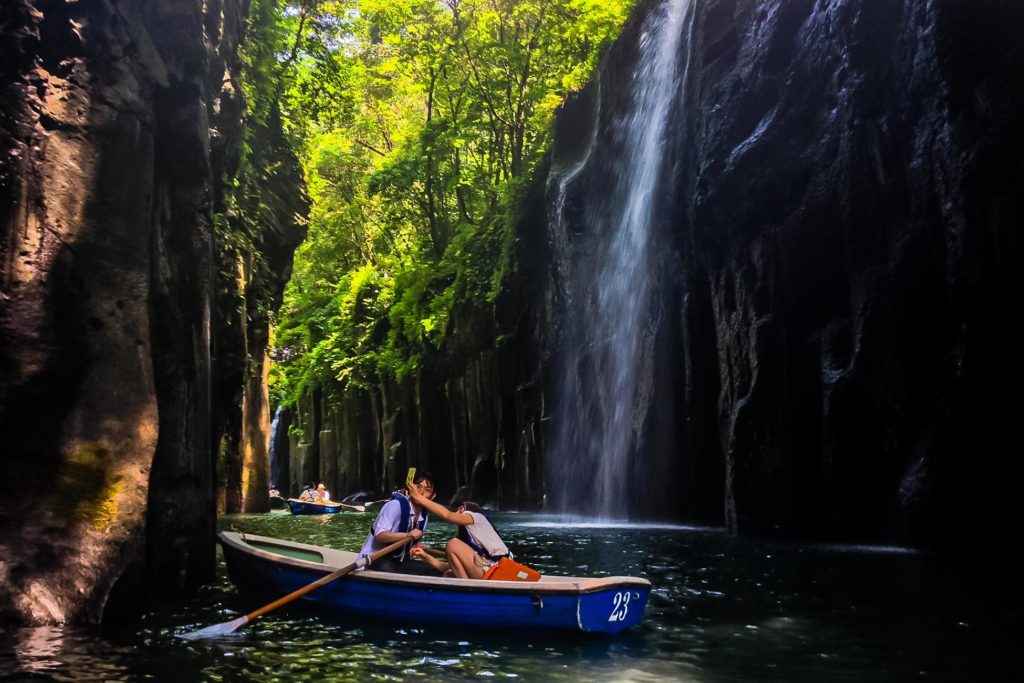 If the thought of rowing a boat with your crush down a sacred river against a backdrop of dense green foliage, tall grey cliffs and the roar of rushing water makes you smile, then Takachiho Gorge is the romantic power spot for you. After navigating the calm waters, you can enjoy a walk along the river promenade, grab some ice-cream or feast on somen noodles.
Adress: Mukoyama, Takachiho, Nishiusuki District, Präfektur Miyazaki 882-1103
Map-Code(GPS):330 711 789*38
Cinema Heaven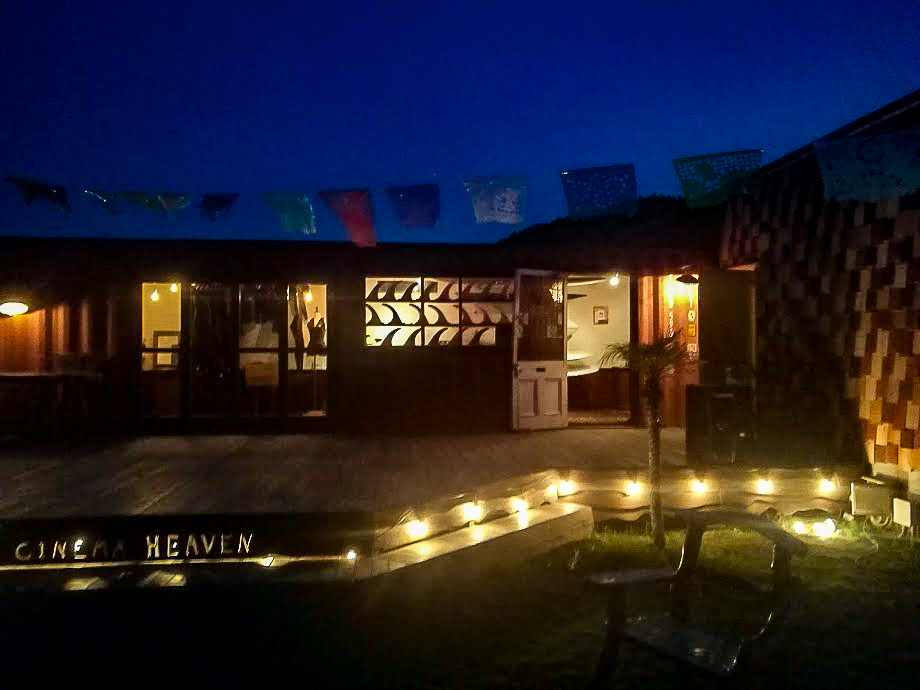 If you want to get away from it all without really going anywhere, Cinema Heaven in southern Miyazaki is the perfect spot for you and your date. The restaurant/art gallery/surf shop also features its own camping villa. Spend the night chatting around a fire watching the stars, and then retreat into your Airstream or Mongolian Tent for the night. The spot also hosts live music and film screening events.
Hours:10:00 – 17:00
Closed on Wednesdays
〒889-2301 Miyazaki-ken, Miyazaki-shi, Uchiumi, 3983
〒889-2301 宮崎県宮崎市内海3983
Map-Code (GPS): 274 896 044*35
Website: https://www.cinema-heaven.com/ (English and Japanese)
Email: info@cinema-heaven.com
Forest Bathing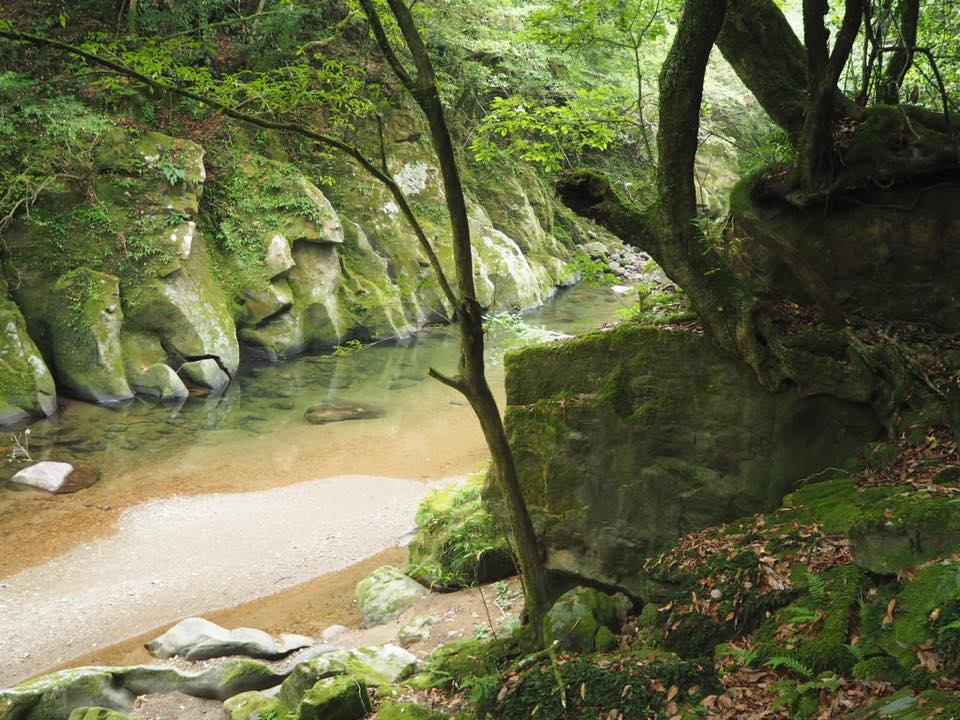 Enjoy some one-on-one time with your loved one while simultaneously soaking up the healing benefits of nature. Miyazaki has several designated shinrin'yoku (forest bathing) walking routes, including the Inohae Valley, in Nichinan, and the Kaeda Valley, just outside of Miyazaki City. The latter has a natural swimming pool, barbecue and camping facilities, and hiking trails up into the mountains.
Adress:〒889-2156 Miyazaki Prefecture, Miyazaki, 鏡洲
Map-Code(GPS):843 183 399*23
Shusen no Mori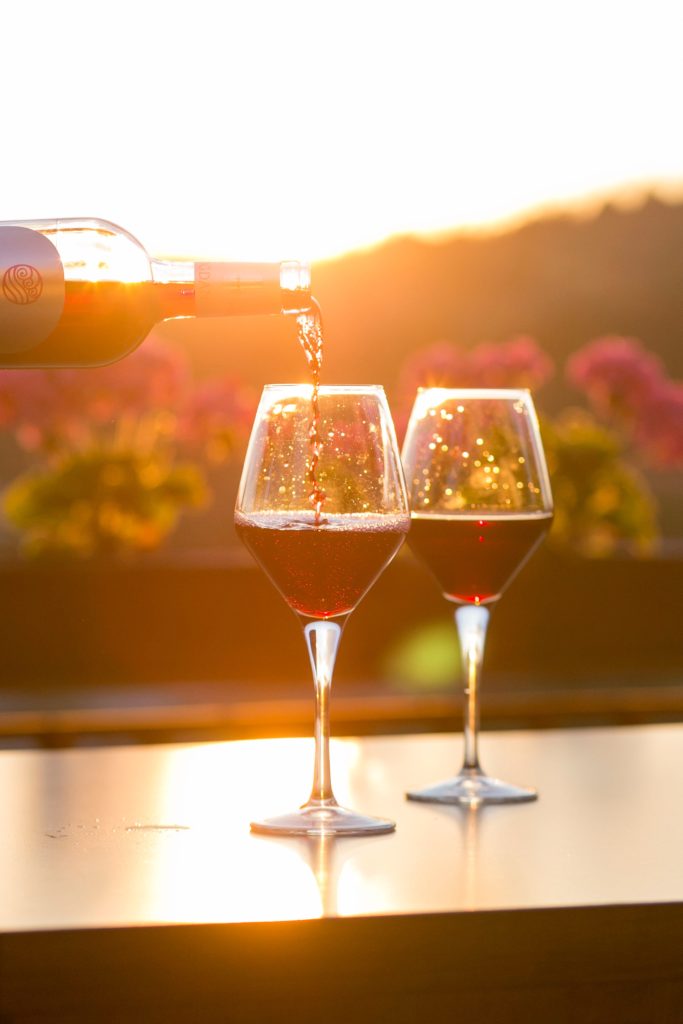 For a twist on the classic lunch date, spend the day at the Susen no Mori food tourism complex in Aya Town. Comprising the town's microbrewery, winery, and shochu and sake distillery, the complex offers tours of the facilities, allowing you to sample their offerings for free. In addition to the restaurants on site, there is also an onsen, lodging and traditional craft shops.
Hours: 10:30-15:00
Phone: 0985-77-2222
Website: kuramoto-aya-shusennomori.jp
Adress: 1800-19 Minamimata, 郡綾町 Higashimorokata District, Miyazaki Prefecture 880-1303
Map-Code(GPS): 591 853 589*54
 Private Onsen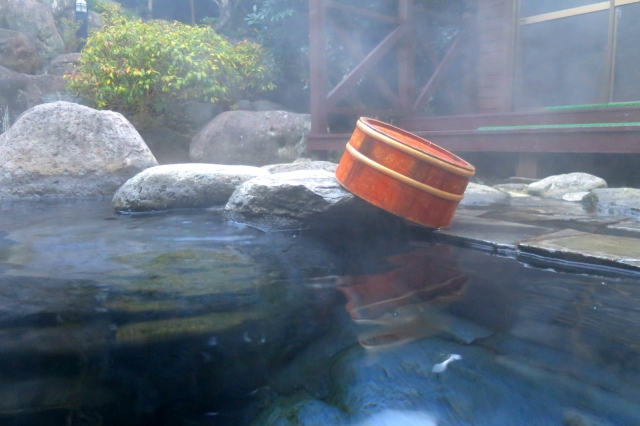 If you've reached a level of comfort with your significant other, there's nothing more intimate than bathing together in a private onsen. Kannogo Onsen (Kobayashi), Sanroku Onsen (Ebino), Fukiagé Onsen (Ebino), Shiratori Onsen "Shitayu" (Ebino) and Yamagiri Onsen (Misato) all have private baths that you can book for an hour (or two!).
Kannogo Onsen:
Adress: 5273-19 Hosono, Kobayashi, Miyazaki Prefecture 886-0004
Map-Code (GPS): 227 460 018*26
Website: kannogou.com
Phone: 0984-23-2006
Sanroku Onsen:
Adress:583-1 Mukae, Ebino, Miyazaki Prefecture 889-4151
Map-Code:195 137 885*04
Phone: 0984-37-0237
Fukiagé Onsen:
Adress: 427-2 Okamatsu, Ebino-shi, Miyazaki-ken 889-4161
Map-Code(GPS): 195 165 005*16
Phone:0984-37-0791
Shiratori Onsen:
Adress: 1470 Suenaga, Ebino-shi, Miyazaki-ken 889-4302
Map-Code:376 504 508*80
Phone:0984-33-1104
Website:http://shiratori-onsen.com/
Yamagiri Onsen:
Adress: 151-1 Nangōku Mikado, Misato, Higashiusuki District, Miyazaki Prefecture 883-0306
Map-Code(GPS): 501 505 242*55
Phone: 0982-59-0100
Picnicking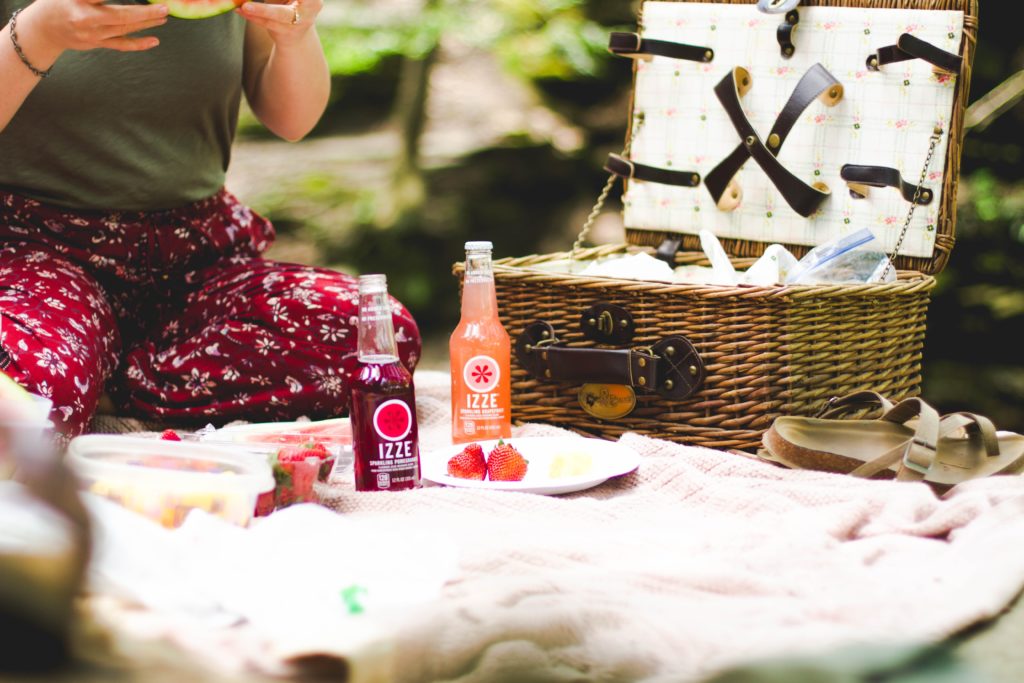 Miyazaki has an abundance of beautiful parks and beaches where you can enjoy a quiet picnic with your date. To get a spot away from the crowds, head to Takanabe Beach in Takanabe, Ishinami Beach in Nichinan, Saitobaru Kofungun in Saito, Bokusui Park outside of Hyuga, or Sekinoo Park in Miyakonojo.
Information about Sekinoo Park: https://en-miyazaki.com/sightseeing/waterfalls-and-sakura-trees-experience-two-of-japans-top-100s-in-one-day/
Dinner for Two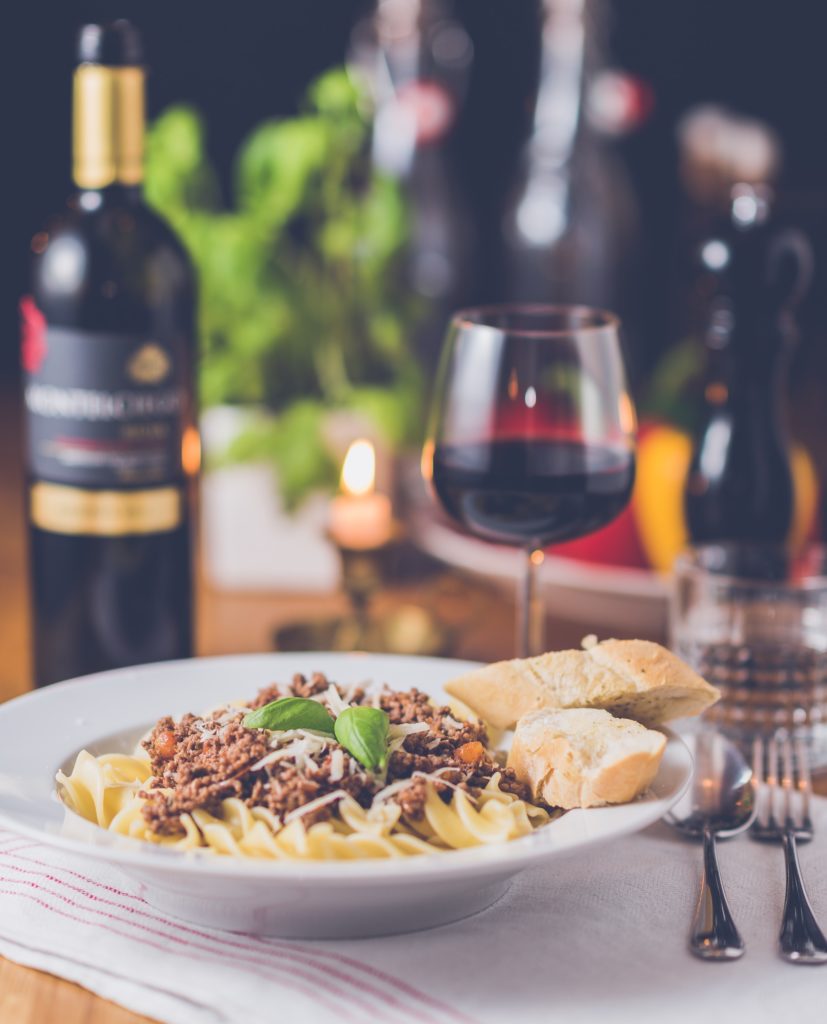 Atmosphere is everything on a romantic night out, and you'll find just the right kind at Miyazaki's quieter, more secluded restaurants. Ask for a table upstairs at Miyazaki City's Krungthep (Thai), for the private room at Sadowara's Casa Nostra (French/Italian) or for seats at the end of the bar in Takanabe's Tawara (Japanese-Italian).
Krungthep:
Adress: 〒880-0835 Miyazaki-ken, Miyazaki-shi, Awakigaharachō, 阿波岐原町前浜4276−507
Hours: Wed-Fri: 18:00-22:00, Sat-Sun: 17:30-22:00
Phone: 0985-27-8805
Website: krungthep.jimdo.com
Map-Code (GPS):66 385 119*24
Casa Nostra (Momoya Shokudo):
Adress:〒880-0212 Miyazaki Prefecture, Miyazaki, 佐土原町下那珂1886−1
Hours: 11:30–15:30, 18:00–22:00; closed on Wednesday
Phone:0985-78-6070
Map-Code(GPS): 66 627 868*67
Tawara:
Adress:〒884-0002 宮崎県Koyu-gun, 児湯郡Kitatakanabe, 高鍋町大字北高鍋1070
Hours: 11:00–14:00, 18:00–21:00; closed on Tuesday
Phone:0983-35-3240
Website:italiasyokudou-tawara.com
Map-Code(GPS):219 166 256*38
Movie Night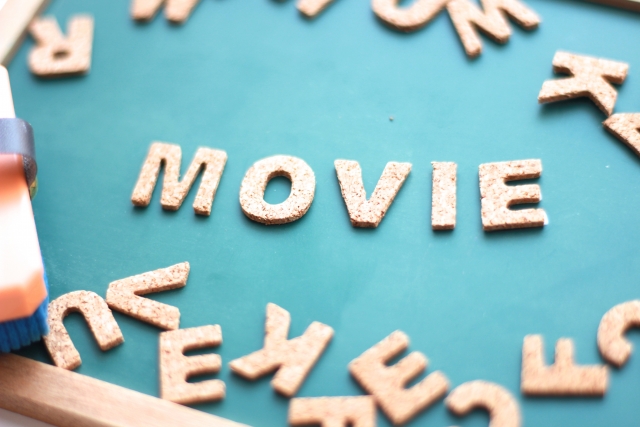 Will you sit in awkward silence together for two hours, or hold hands and make a connection? There's only one way to find out! Head over to Central Cinema (AEON Mall Miyazaki City), Miyazaki Kinema-kan (Miyazaki City) or Cineport (Miyakonojo) to enjoy local and international screenings.
Check out our article about the best cinemas in Miyazaki: https://en-miyazaki.com/activities/miyazaki-by-rain-enjoy-the-latest-blockbuster-in-miyazakis-cinemas/
The Arcade

You can tell a lot about someone by how they play the game. Round 1 (Miyazaki City) has an impressive selection, including Mario Kart and Street Fighter, as well as UFO catchers and bowling. Aceland (Miyazaki City) also has a bowling alley and a (smaller) selection of arcade games, as well as a really good albeit busy onsen.
All the information about Round One is available on our site: https://en-miyazaki.com/sightseeing/miyazaki-by-rain-round-1-entertainment-center/