Central
November 27, 2017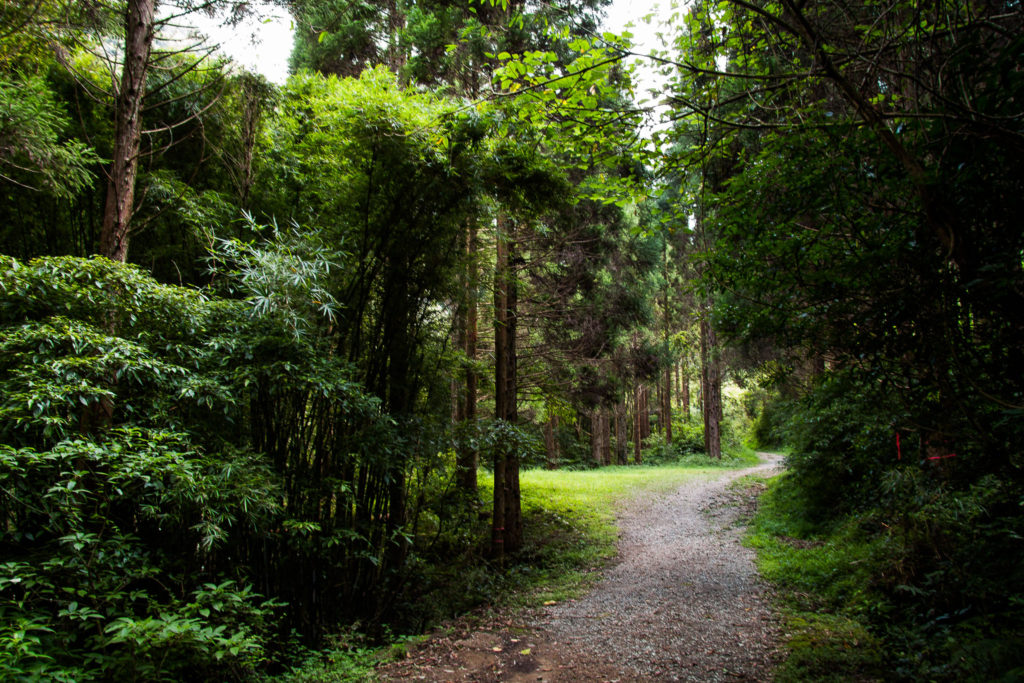 Kaeda Valley, a beautiful ravine located just 15 km (9 mi) south of downtown Miyazaki City, is one of the prefecture's best kept secrets. Guarded by the Kumbachi Mountain to the left and Soishiyama to the right, its entrance leads visitors onto hiking trails and walking paths that are designated by the government as shinrin'yoku, or forest bathing, routes.
Taking in the atmosphere of a forest is a concept that was defined and developed in the 1980s and has since become a recognized activity for aiding relaxation and easing stress in Japan. Backed by an ever-growing body of research, forest bathing is thought to lower heart rates and blood pressure levels, and have a range of other benefits, including boosted immune system functioning, increased ability to focus, and improved mental performance and creativity.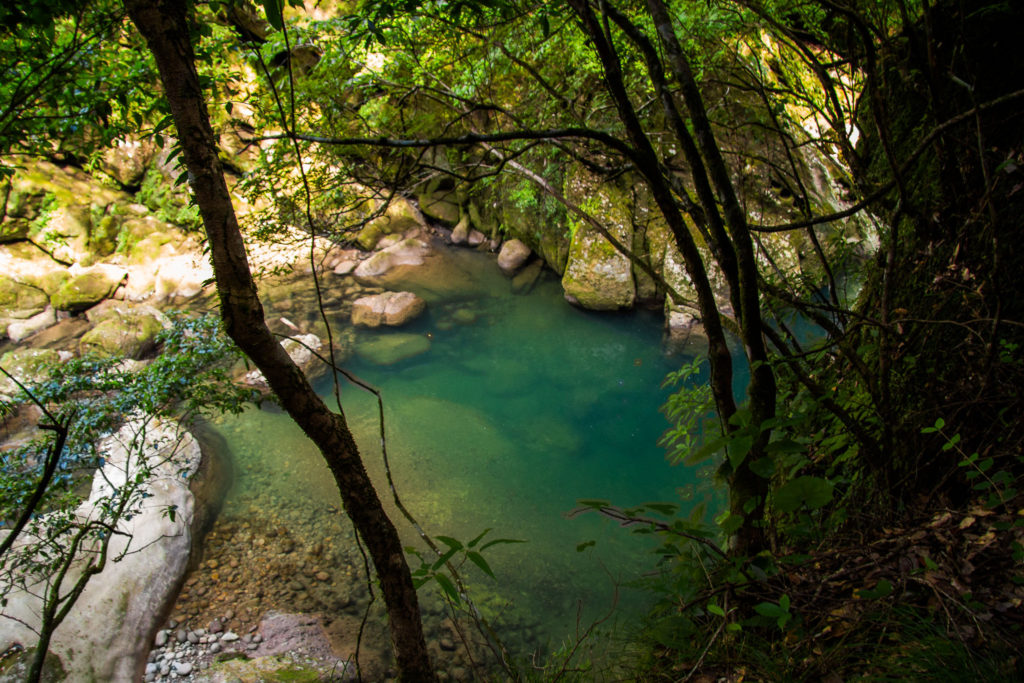 There are two main hiking trails in Kaeda Valley. The first is relatively flat and meanders for 10 km (6 mi) along the river. It's an easy, enjoyable walk for all ages and abilities, offering gorgeous views of the surrounding rock formations and waterfalls. It's especially a treat for bird-watchers.
For the experienced hiker, a more difficult trail leads from the promenade up into the evergreen forest of Mount Boroishi. On a clear day, you can see Miyazaki City and the Pacific Ocean from its peak. A signboard at the entrance to the valley details this route and its different courses; there are also free maps available from a little hut in the parking lot.
After soaking up the healing powers of the valley, visitors can take a dip in its freshwater pool. There are also two campgrounds and several resting spots with barbecue facilities along the main route.