One of the first pictures that pop up in our heads when we hear Japan is probably people wearing kimono. Be it as geisha, maiko, some feudal lords from a samurai movie or a couple wearing kimono on a date from a fashion magazine or manga, the superb traditional clothing has managed to fuse with the modern age and remain present. One of the biggest anticipations a lot of tourists have is discovering Japan while walking around in a kimono. At least that was the case for me, and I waited far too long to try it out because I always felt a bit insecure how it might look on a tall western girl like me. Turns out you can enjoy wearing Japan's traditional clothing in a lot more ways than you'd have thought!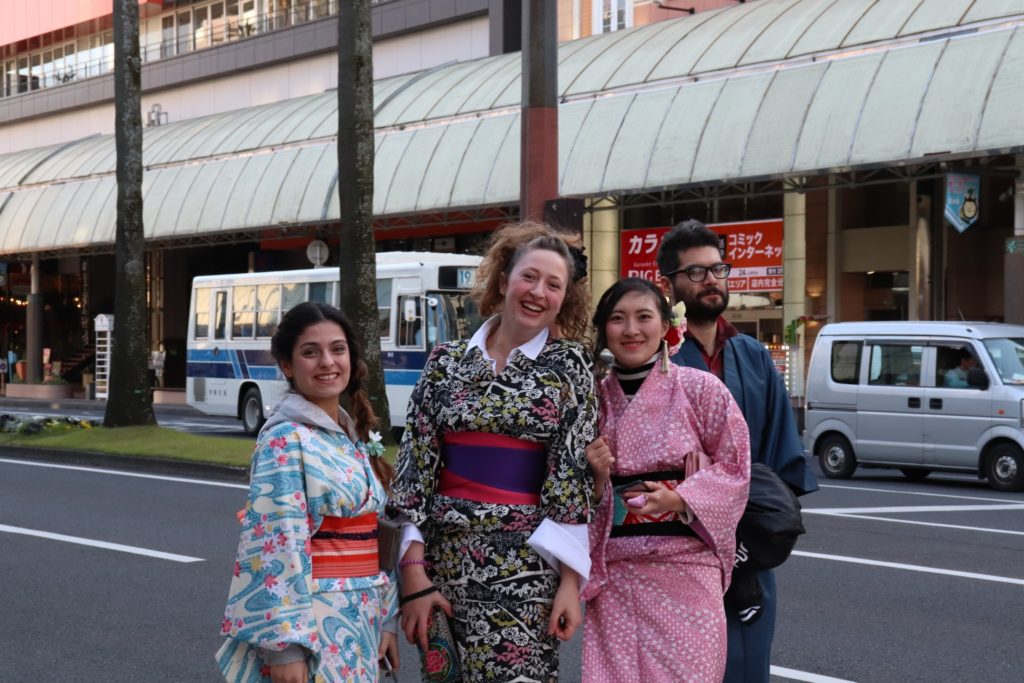 Irodori is a cute little shop in the heart of Miyazaki city (It takes about a 10 min walk from Miyazaki station) which has made it it's mission to fuse old and new together – They specialize in antique kimono you can wear and take home as a souvenir for only 5000 yen. I was amazed by this offer as I had seen that prices for kimono-rental in other places where far higher – at Irodori you can choose a whole set from a fine selection of all kinds of colors, patterns, fabrics and sizes to take home and to wear whenever you get the urge to bring some Japan back into your life. Some of you might think (just as I did), that it's a nice experience in Japan but probably not something you would wear at home, right? Well, Irodori taught me otherwise – it's actually super-easy to combine and weave Japanese traditional clothing into your day-to-day fashion coordination.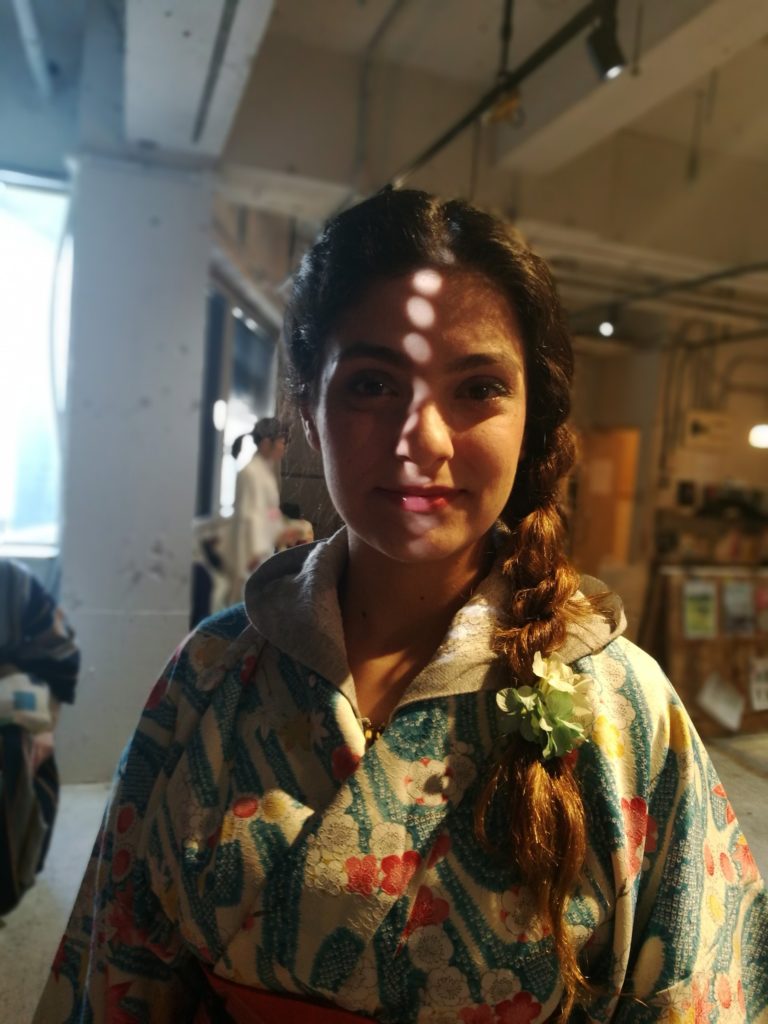 As a part of the Miyazaki Kimono-Marché some friends and I had the pleasure to take part in Irodori's very own fashion show. The whole experience was amazing. When we arrived, we were greeted by a lovely, funny, interesting and very knowledgeable staff all dressed in kimono. They helped us pick colors and patterns that fit our image, skin-tones and tastes and helped us putting on the kimono of our choice.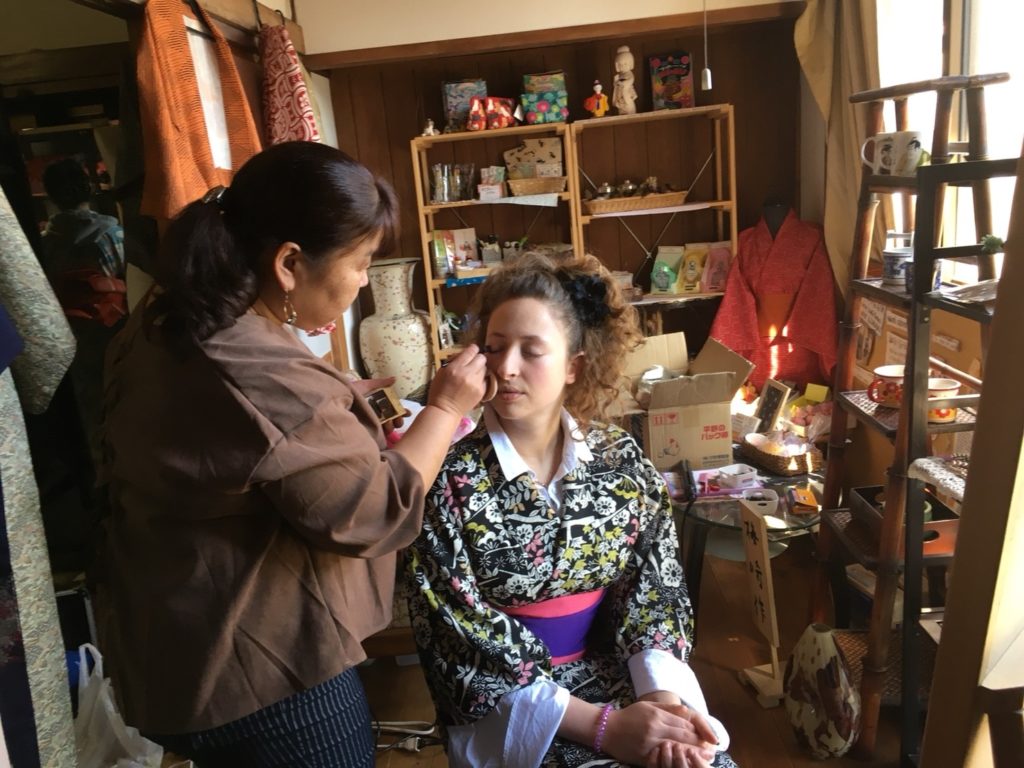 They showed us how we can combine kimono with turtlenecks, button-down shirts, ponchos, boots, sneakers…you name it. I can't believe how versatile kimono are – It's something I definitely want to try and weave into my style from now on! When we arrived at the event, it seemed like the whole city of Miyazaki was dressed in kimono, and while some were wearing it the classic way there were also a lot of people who took the modern approach like us, rocking their kimono with hats, sunglasses, high heels, military boots etc. They all looked so stylish! Extra tip: If you like Japanese traditional clothing but don't want to go full-on kimono, why not try wearing a hakama (kind of a traditional pair of trousers) with a tanktop or T-shirt or put on a haori (basically a traditional jacket) instead of a sweater the next time you wear jeans? There are countless ways to enjoy Japanese traditional clothing!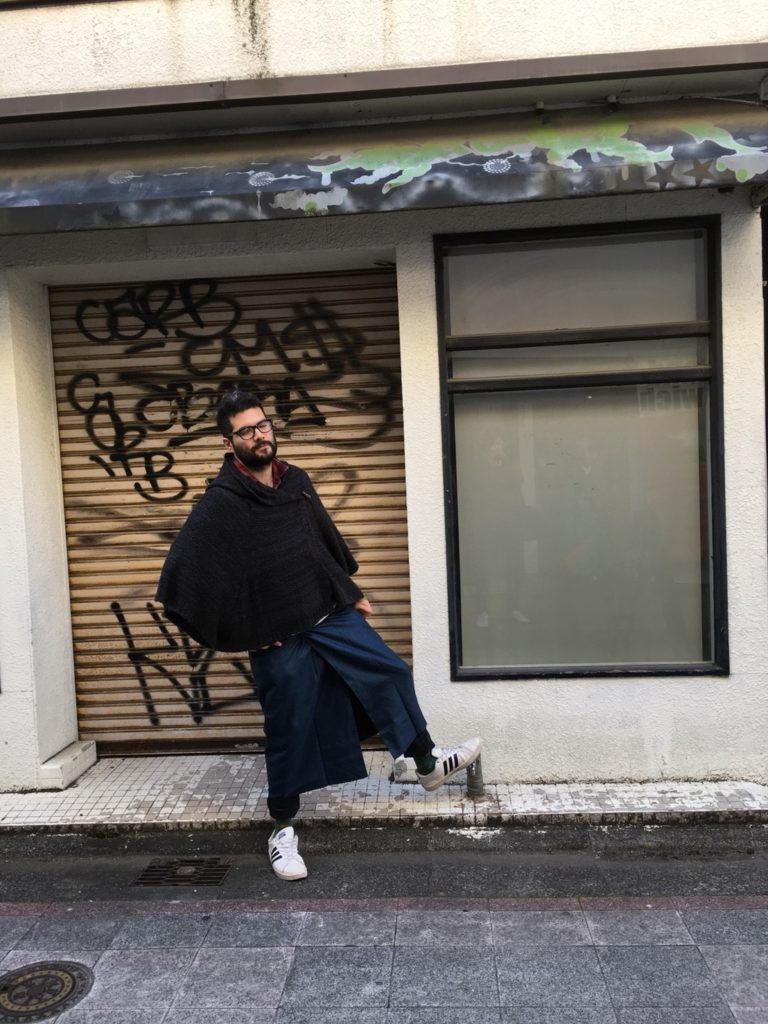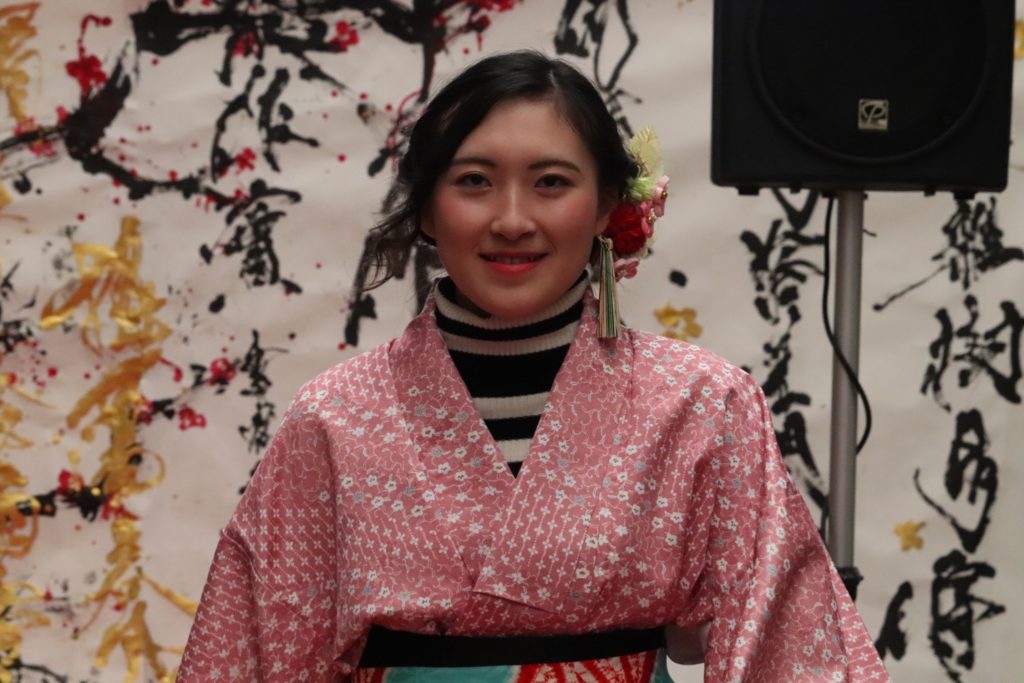 I am really thankful that Irodori introduced my friends and I to the pleasure of wearing kimono with a twist. Definitely a shop worth checking out during your trip in Miyazaki and worth coming back to. They are opening up a second store soon, so stay tuned, we'll keep you updated.