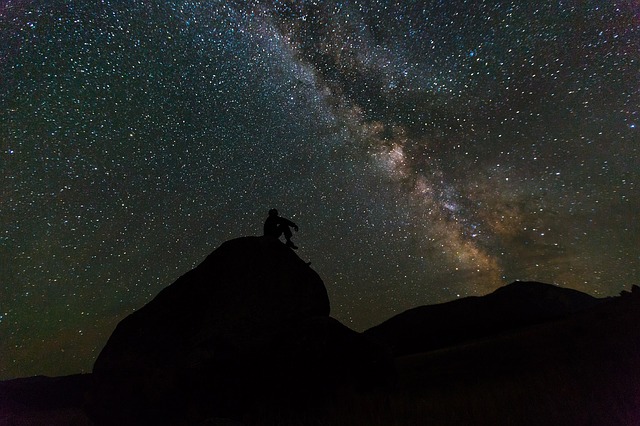 The 7th. of July is a date every Japanese knows – on the seventh day of the seventh month, the festival of the stars, or  Tanabata, is celebrated. Tanabata originates from a tale from Chinese, and later Japanese, folklore, of the two star-crossed lovers Orihime and Hikoboshi, represented by the two stars Altair and Vega. Orihime, or the Weaving Princess, was the daughter of the creator of the universe and wove beautiful cloths for her father all day long by the shore of the heavenly river (Milky Way). But because she spent all her energy into her work, she never found the time to meet someone and fall in love. Her father, concerned about his daughter, introduced her to Hikoboshi, the Cow Herd, who lived on the other side of the river. The two of them fell madly in love and married soon after. But because they were so infatuated with each other, Orihime stopped weaving for her father and Hikoboshi's cows were straying all over the heavens. Orihime's father, very angered by their behavior, banned them to live on separate sides of the heavenly river and would only allow them to meet once a year, on the 7th. night in the 7th. month, when ravens would fly by and build a bridge for the lovers to cross over. This date is today's Tanabata.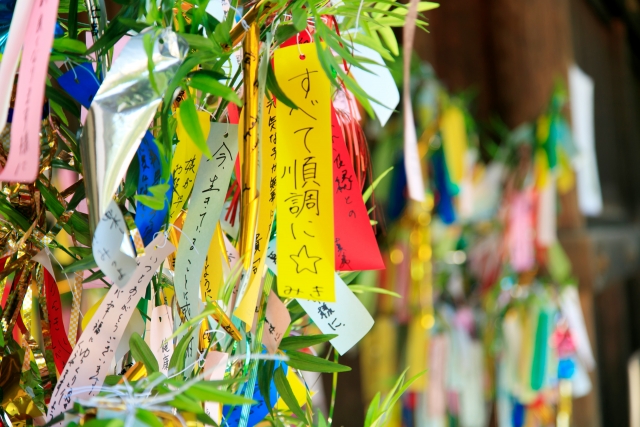 You might have seen bamboo decorations ornamented with colorful papers. These papers are called tanzaku and people write their wishes on them in the hope they will be delivered to the heavens. If you have the chance, definitely try and write some too – you never know, maybe Orihime or Hikoboshi will read them and you might get some extraterrestrial help.
Additionally, the Ryuuseigun or meteor shower will be visible all over Japan every year in early August (be sure to check out the dates as they slightly differ depending on the year and place), so Japanese summer is closely connected to the stars. That's why I thought it would be a good idea to give you some ideas about where to enjoy stars here in Miyazaki
1)Aoshima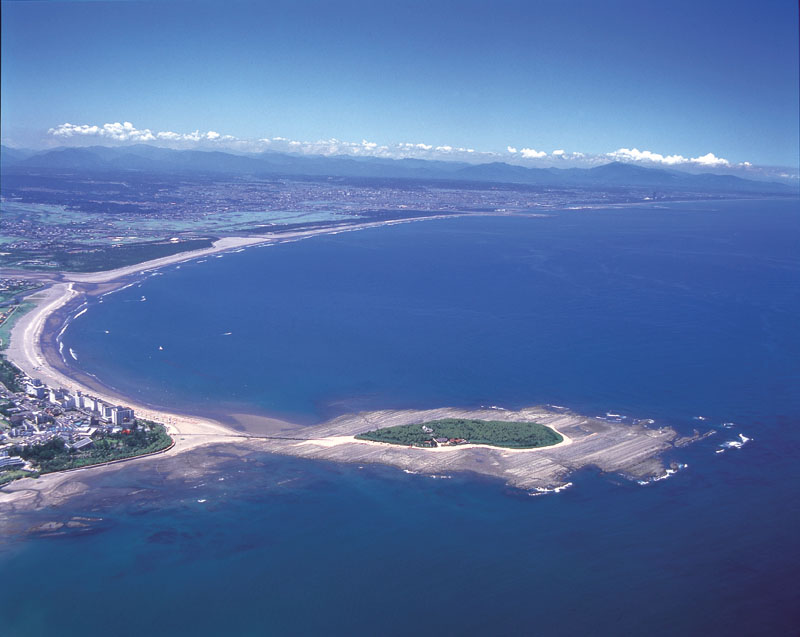 Aoshima is famous for being a power spot and by night it is a magical place to watch the stars. The bridge connecting the island to the mainland reminds you of the bridge across the milky way connecting the two lovers on this special night. Very few light sources and the fact that you can enjoy watching the stars by the sea make Aoshima definitely one of my favorites.
Address: 2 Chome-13-1 Aoshima, Miyazaki, Miyazaki Prefecture 889-2162
Map-Code: 843 192 098*22
2) Kobayashi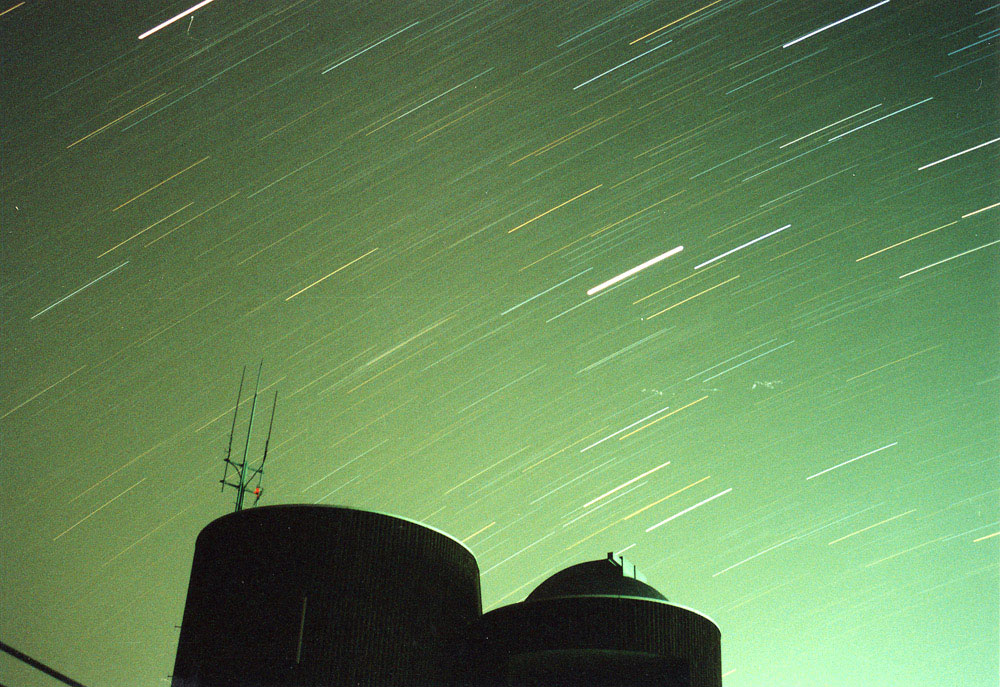 Kobayashi has been selected as the place with the most beautiful night sky in Japan in past years and definitely deserves the title! With its open fields, few to no sources of light and altitude, it is bound to be a perfect spot for stargazing. That's probably why there is also an observatory allowing you to enjoy the best of nature enhanced by man-made technology!
Kitakirishima Cosmodome Address: 
8577-18 Minaminishikata, Kobayashi-shi, Miyazaki-ken 886-0005
Tel (Japanese):0984-27-2468
Website (Japanese):http://cosmodome.ec-net.jp
Map-Code:227 513 345*00
Opening Hours:
Monday, Wednesday, Thursday, Friday: 10:00-17:00
Saturday, Sunday: 10:00-22:00
Closed: Tuesday

3) Sekino-o Falls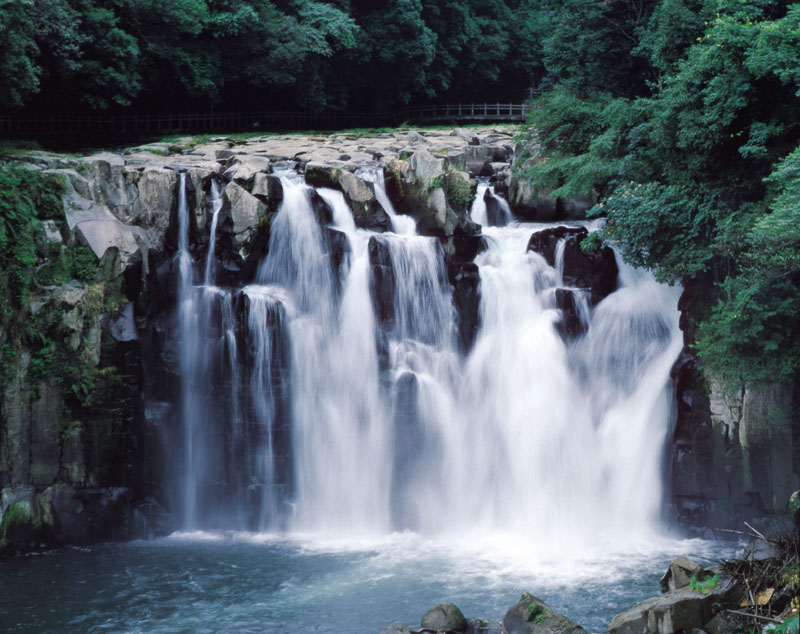 There are many beautiful waterfalls in Miyazaki, but my favorite waterfall, without a doubt, would be Sekino-o Falls. Albeit the waterfall is ranked as one of Japan's Top 100, it is relatively unknown and compared to the hustling and bustling of Takachiho it only gets a fraction of visitors. There is a campsite by the river so you can stay overnight, have a barbeque with friends and take a swim in the riverbed that follows the waterfall. Its broad riverbed and the old Lava-Formation rocks make it perfect for stargazing at night, you can just pick your favorite lava rock and enjoy the view of a zillion stars from the middle of a river while hearing the roaring water in the background. How cool is that?! If you want more information about how to go there by public transport etc., be sure to check out our article with all the relevant information here:
Waterfalls and Sakura Trees – Experience Two of Japan's Top 100's in One Day
Campsite phone number (be prepared that the staff might only speak little English, so best speak very slowly or ask a Japanese person to help you make the reservations):0986-37-2929
Address: 6618 Sekinoochō
Miyakonojō-shi, Miyazaki-ken 885-0113
Website with more info about the campsite (Japanese): http://miyakonojo.tv/kanko/tourism/sekino/midori_mura/
Mail: midorinomura@miyakonojo.tv
Map-Code (GPS):216 658 136*75
4) Kushima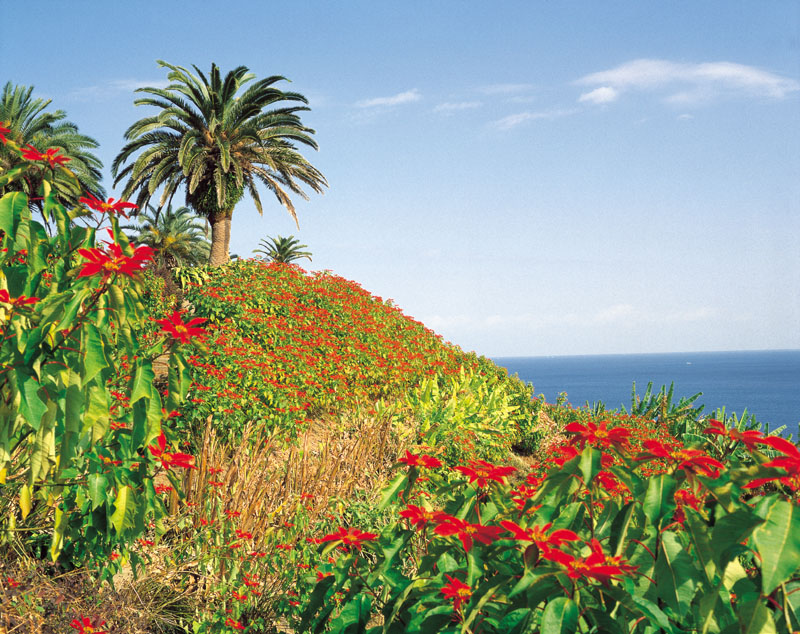 Kushima makes for the perfect day trip that can be turned into a 2-day trip: The way to one of the most southern spots of the prefecture takes you along the Nichinan coastline, a breathtaking panorama that is also a Unesco heritage site and part of the Nichinan quasi-national park. You can stop by the Sun Messe Nichinan to take some scenic pictures with the Guardian Moai statues. Along the way, you will find a lot of little fisher towns where you can enjoy delicious fresh fish specialties (the area is well known for its Ise Ebi, a mix between a giant shrimp and lobster). Once you are in Kushima, you will find breathtaking beaches and surf spots, you can go exploring your surroundings or go and pay the wild horses of Cape Toi a visit. They roam free and the hills of Cape Toi make a great spot to watch the sunset and later the stars. If you are looking for a place to stay, I really recommend Tagiri Hotel. It's a small place with an excellent kitchen and spa. The owners poured all their love into making the place as unique and memorable as possible. The chic, cute and cozy interior, the healthy and heavenly food and the combination of spa and other affordable luxuries in the middle of nature make it the perfect place for a weekend escape you don't want to leave from. Why not stay a night over and enjoy an amazing brunch before continuing your adventure?
Address Hotel Tagiri: 〒889-3311, 152 Ichiki, Kushima-shi, Miyazaki-ken 889-3311
Tel:0987-77-0238
Website (Japanese): http://www.tagirihotel.com/
Map-Code (GPS):724 404 612*27
5) Lake Miike in Takaharu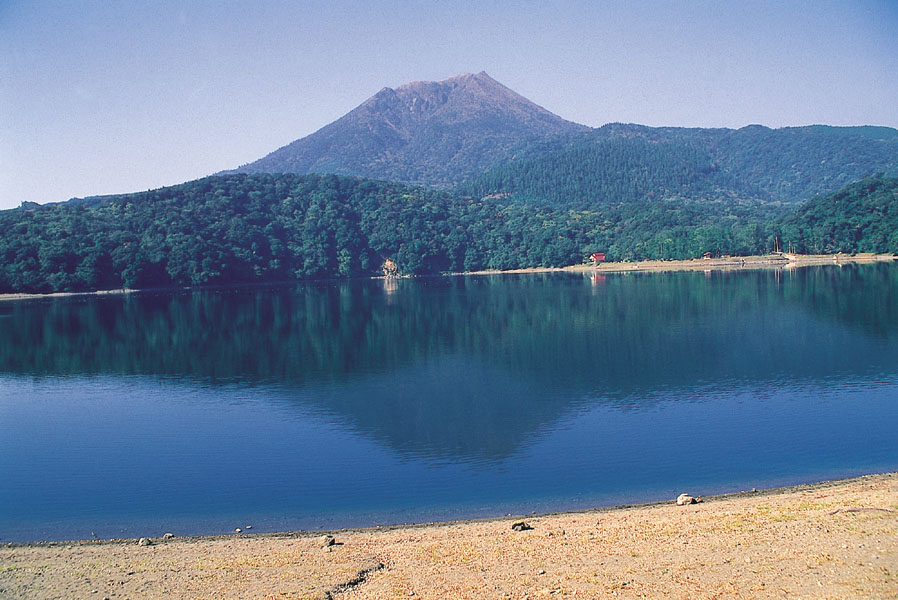 Located in between Miyakonojo and Takaharu, Lake Miike is the deepest volcanic lake in Japan. Legend has it that the legendary Emperor Jinmu Tennō used to play there as a child and once you'll take a look at the landscape, you will see why: The lake makes for a perfect picnic spot and because it is engulfed by nature, no sources of light will disrupt your view of the stars at night. If you want to spend the night up there, there also is a nice camping site by the lake that can become quite busy during summer seasons on the weekends.
Address:〒889-4414 Präfektur MiyazakiNishimorokata District, Takaharu, Kamamuta, 長尾
Website(Japanese): http://www.town.takaharu.lg.jp/modules/contents03/index.php?content_id=7
Tel(Japanese):0984-42-4038
Map-Code (GPS):227 161 847*02
Stargazing on warm summer nights is one of my favorite activities and I can only recommend doing it while in Miyazaki as there hardly are places as rich in nature with breathtaking sceneries and little light pollution as her in Miyazaki. Grab some good people, some good food and (optionally some good music or someone who is good at playing the guitar by a campfire) and just go out there – You will only regret NOT going!