NYUTABARU AIR FESTIVAL
Shintomi, Miyazak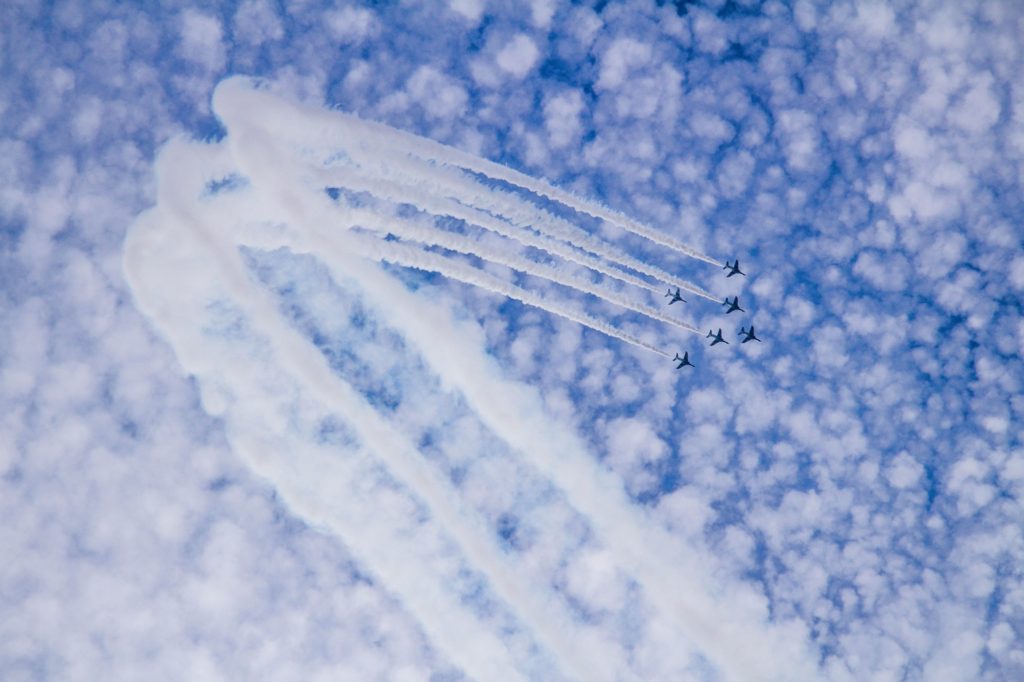 The biggest of its kind in western Japan, the NYutabaru Air Festival attracts up to 100,000 spectators from all over the country who come to marvel at its biggest attraction: Blue Impulse. The aerobatic demonstration team of the Japan Air Self Defense Force (JASDF) delights visitors with an hour-long air show, featuring dramatic nose dives and crowd-pleasing formations.
Officially known as "the 11th squadron", Blue Impulse was founded in 1960 and belongs to the 4th Air Wing on Matsushima Air Base in Miyagi Prefecture. The team specializes in publicizing the JASDF through exhibition flights at major air shows and events throughout Japan.
It's performed at the opening ceremonies of the 18th Winter Olympics in Nagano and the 2012 FIFA World Cup, and at the 50th anniversary of the U.S. Air Force at Nellis Air Force Base in Nevada, USA.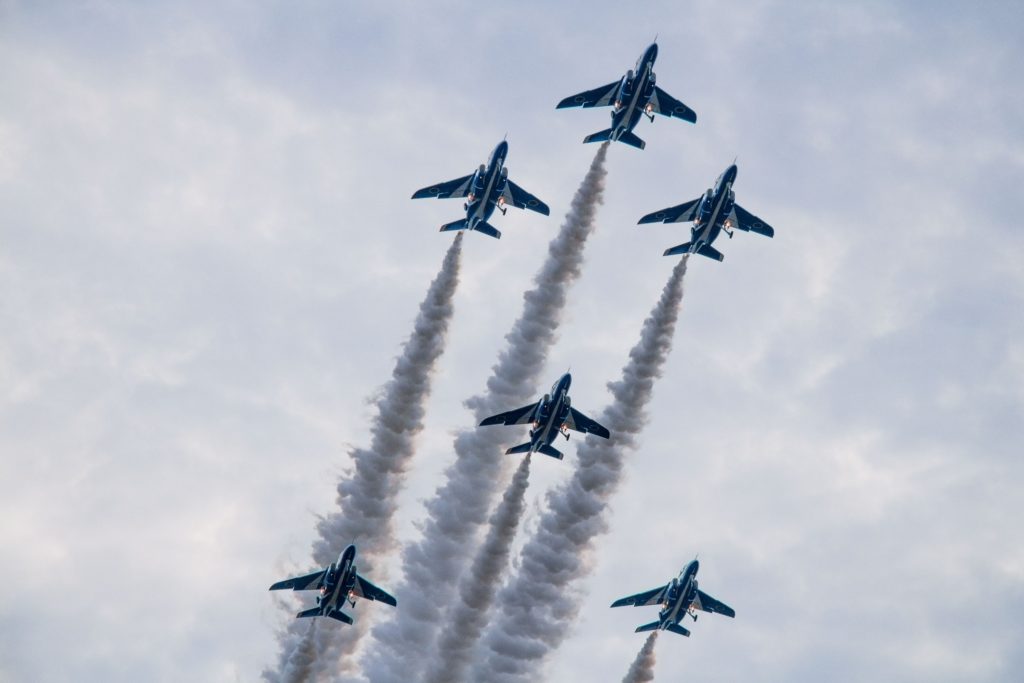 The team currently flies six blue and white remodeled Kawasaki T-4 aircraft, a subsonic, middle class jet trainer used for basic operational training and combat air wings in the JASDF. The specialized planes are fitted with additional cockpit equipment, strengthened windshields, a low altitude warning system and smoke generating equipment.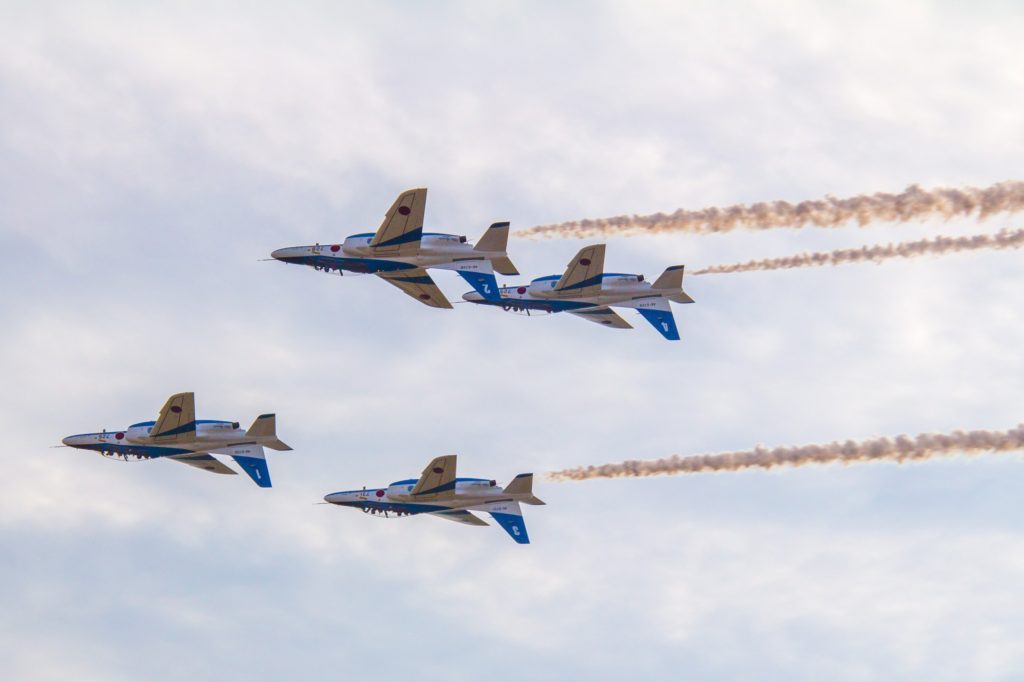 Each plane is approximately 9.9 m (32.4 ft) in width, 13 m (42.6 ft) in length and 4.6 m (15 ft) in height, and has two turbofan engines with a maximum speed of Mach 0.9.
Visitors can also explore the base, which is otherwise not open to the public, and enjoy various military aircraft and equipment on display. There are also food stalls and shops selling limited edition merchandise.