Miyazaki has a lot to offer and discover all year around. When the best time to visit is depends on what you would like to see and do here. To give you some input, we have listed different activities and information separated by season: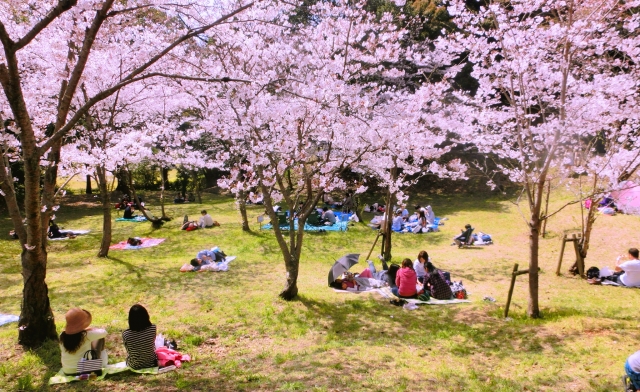 Spring
Miyazaki's spring starts early as our winters are mild. It can get warm as soon as late-February and right around the same time first blossoms of sakura- and plum-trees start to bloom. You can enjoy the famous flowers until the beginning of April, with the peak-bloom in late March. Why don't you take some friends or your family for a picnic under a sakura tree? There are many beautiful spots in Miyazaki where you can enjoy cherry blossom-viewing (Mochio-Park has been listed as one of the top 100 cherry blossom-viewing spots in Japan). If you want to make sure that sakura-trees are blooming when you are in Japan, you can google for sakura forecasts (e.g. https://n-kishou.com/corp/news-contents/sakura/news2018.html?lang=en).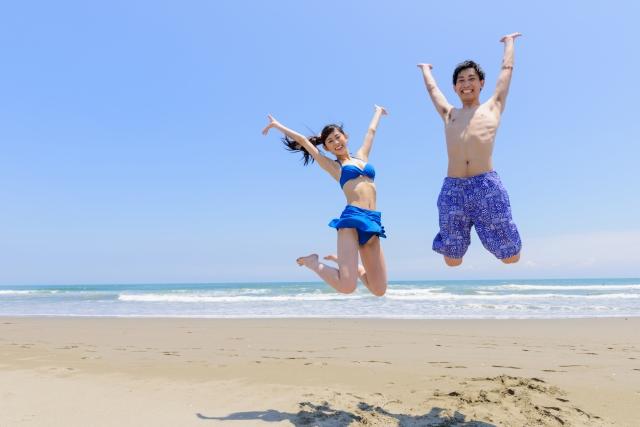 Summer
Summers in Miyazaki are hot, so it's the perfect time to visit for sun-seekers, water-sports fanatics, outdoor-people, hikers and ocean-lovers. You can go surfing and chase after an endless summer (although Miyazaki is blessed with good wave conditions all year around),  start the day with a run or yoga at the beach, enjoy dewy mountain forests, row a boat through the Takachiho-Gorge and let the mist of the waterfall cool you down and enjoy Bonfires at the beach at night. A lot of festivals take place throughout summer and Aoshima Beach Park is brimming with life; on a regular day as well as on a night with a special event. Camping can be a fun and affordable way to travel along the coast and to fully soak up the beauty of the versatile nature Miyazaki has to offer. A surfer's paradise with southern island vibes, good food and very open- and warmhearted people.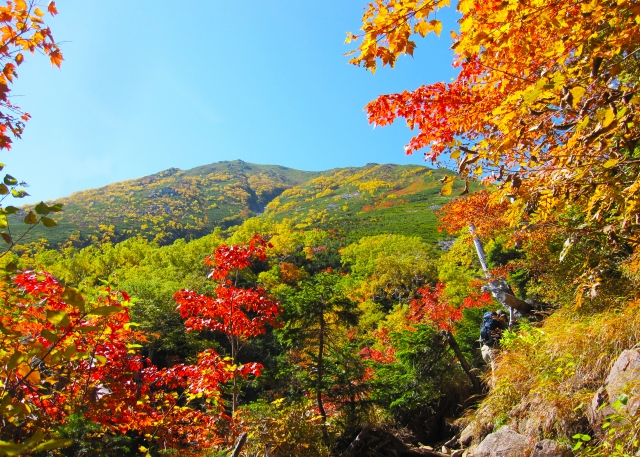 Autumn
Autumns in Miyazaki are a milder, prolonged version of our summers. It's an ideal time to visit for people who prefer a warm climate but don't like it too hot. It can get up to 20° C (68°F) even during early November; ideal conditions to go on long walks and hikes. Although Miyazaki is not famous for its red-leaves season, we do have a few spots with amazing autumn landscapes (Sukimuland is a personal favourite). A visit to Kirishima-Shrine during Autumn is another secret tip. Also recommended for outdoor-lovers and adventurers: Riding through Miyazaki's forests on a horseback during autumn is a unique experience and a great way to explore Miyazaki from a different perspective.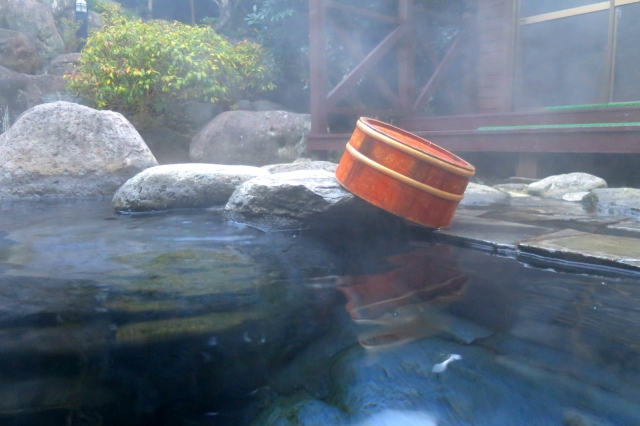 Winter
Winters in Miyazaki are mild, so for people who want to seek asylum from the cold it's a good time to come. It is very rare to snow (except for the mountains, of course) and the sun remains pretty strong during the winter. The Naked Man Festival held every year in early January at Aoshima Shrine is a spectacle worth seeing as well. If you want to experience winter sports in Miyazaki you can go ice-skating in Ebino or enjoy skiing and snowboarding in Gokase Highland, the most southern ski-hill in Japan. If you just want to relax and refill your energy, why not warm yourself up in a hot spring and treat yourself to a massage afterwards?