Central
February 18, 2019
Ramen, ramen, and more ramen! Being such a huge fan of the soul-warming soup, I make a concentrated effort to try and stop at any ramen shop I find. Among the many different varieties of ramen, from tonkatsu to soy to miso, tomato ramen stands on its own as a truly unique dining experience. I highly recommend it to anyone looking for a nice hearty meal.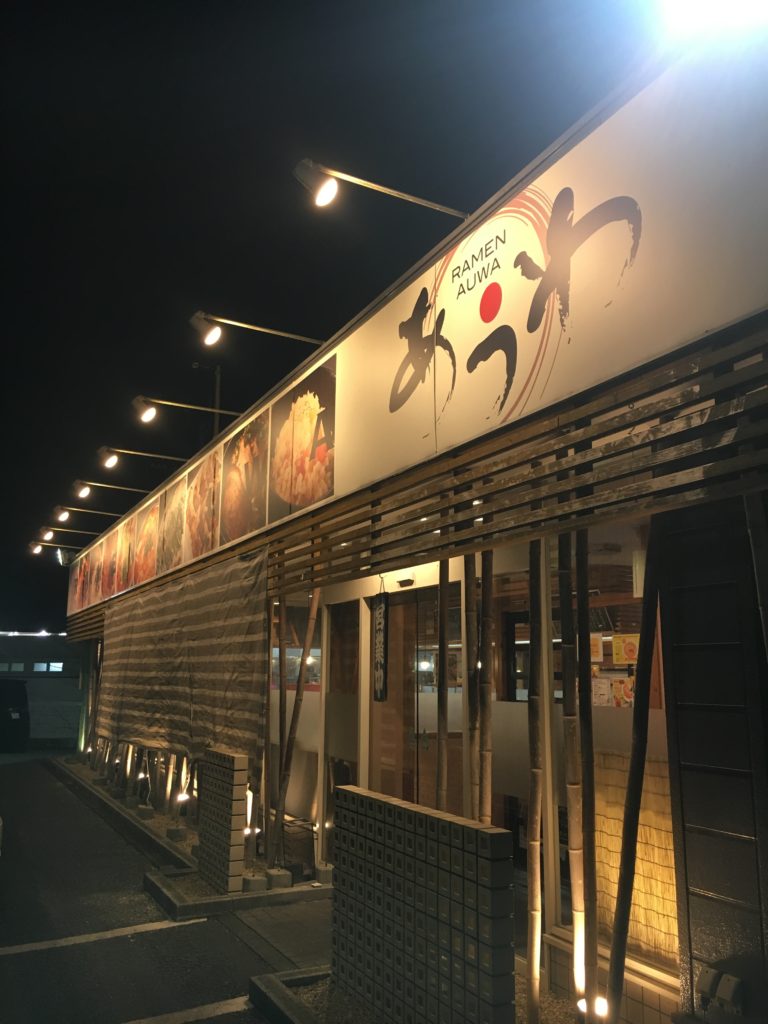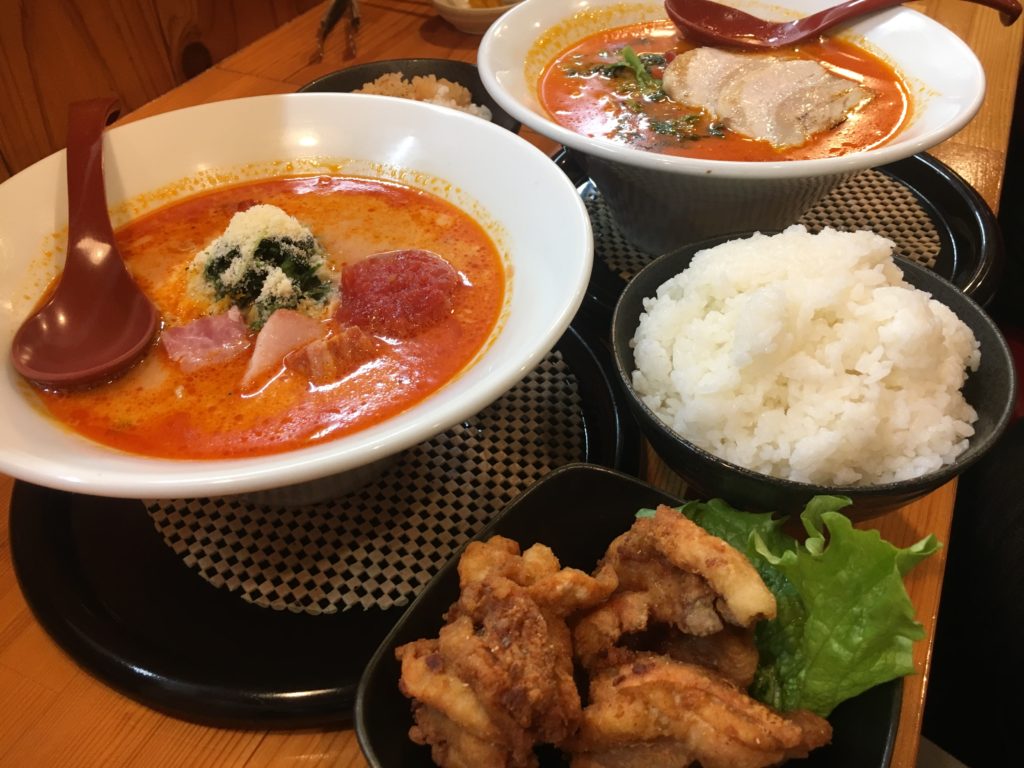 This is the second tomato ramen shop I have dined at in Miyazaki, and it stood out for a few distinct reasons. Getting straight to business, the soup is absolutely delicious. It is a bit thicker than other tomato ramen I have tried. The broth was creamy with a flavor that tasted extremely fresh and zesty and highlighted the crisp taste of the vegetables in the soup. I opted for their standard tomato ramen set. The soup consisting of ham, big tomato chunks, spinach, basil, and some particularly delicious home-made noodles. The set also came with a bowl of tomato-basil rice risotto. Great on its own, but delicious addition to the soup when your noodles run out!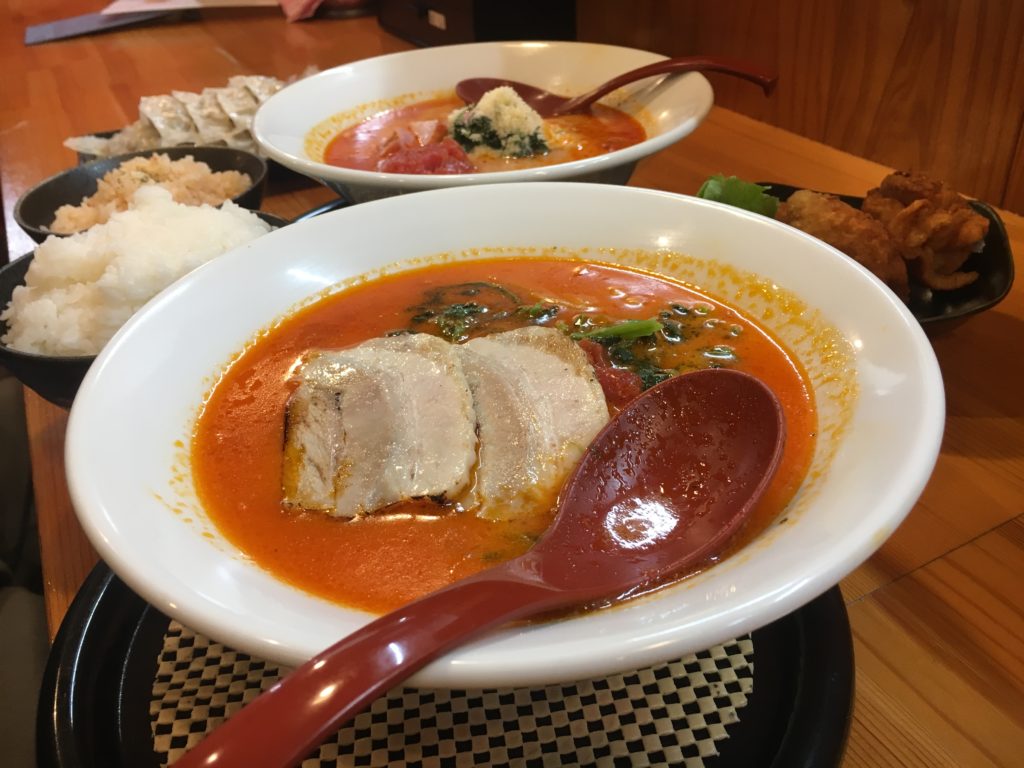 There are also options for soup variations, including a garlic with chashu  (thin sliced pork), extra creamy, and a soy broth which I plan on trying soon. If you're feeling extra hungry, the side menu also offers thin-sliced baguette toast with various toppings, karaage, gyozas, and dessert. The portions are just as reasonable as the price!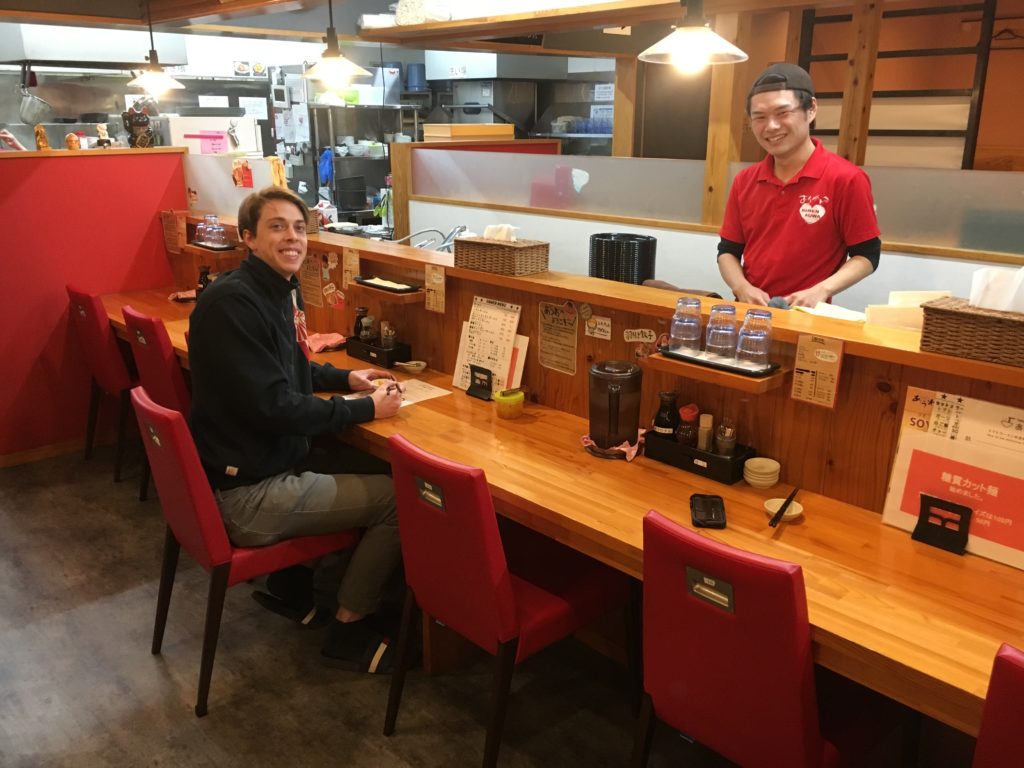 What really made my experience there great was the incredibly friendly staff. They were good fun to chat with, and told me lots of interesting facts about their ramen. They really know their stuff! The atmosphere of the restaurant is also quite nice, with both a bar-style section as well as traditional Japanese tables where shoe are taken off before taking a seat on tatami floor.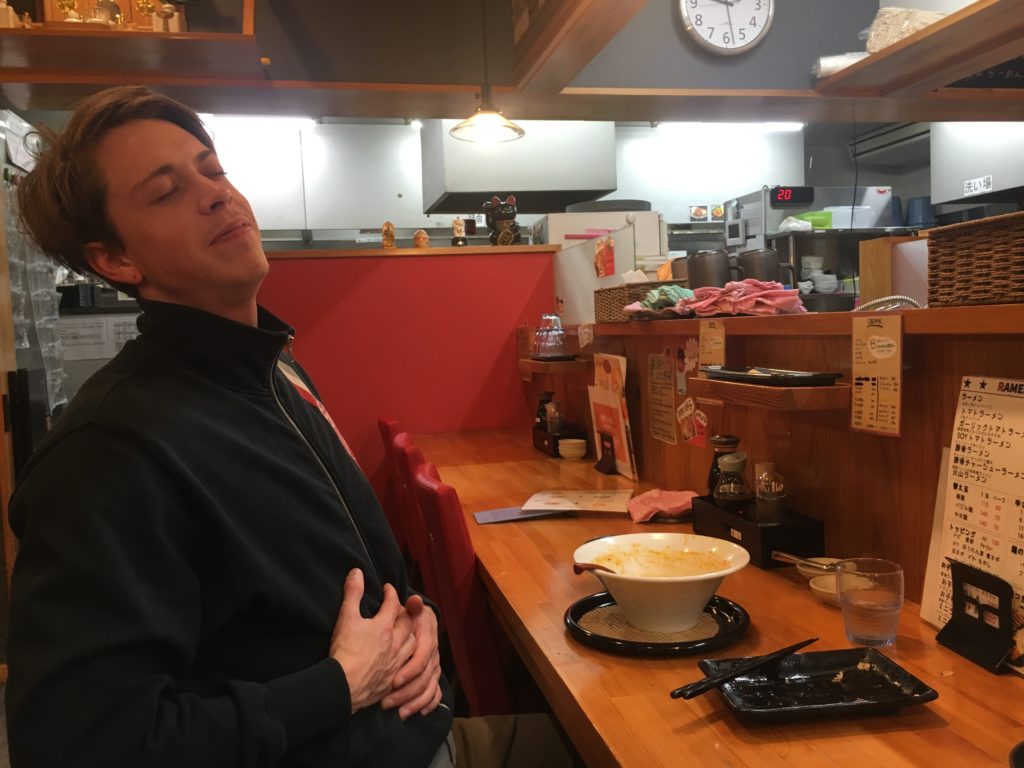 I left the meal feeling full and satisfied, yet also not sluggish or heavy as I often do after indulging on likely too much ramen. It was a great meal, and I am sure to be back when in the mood for ramen again.