My obsession with ramen has led me to yet another shop I felt was more than worthy of review. Popeye ("ポパイ" in katakana) Ramen, named so for their signature ramen loaded with spinach, has slowly become my most frequented ramen shop in Miyazaki. Among the many unique shops around the city, from chic atmospheres to ramen varieties that push the norm, Popeye Ramen won my heart simply through its amazing flavor.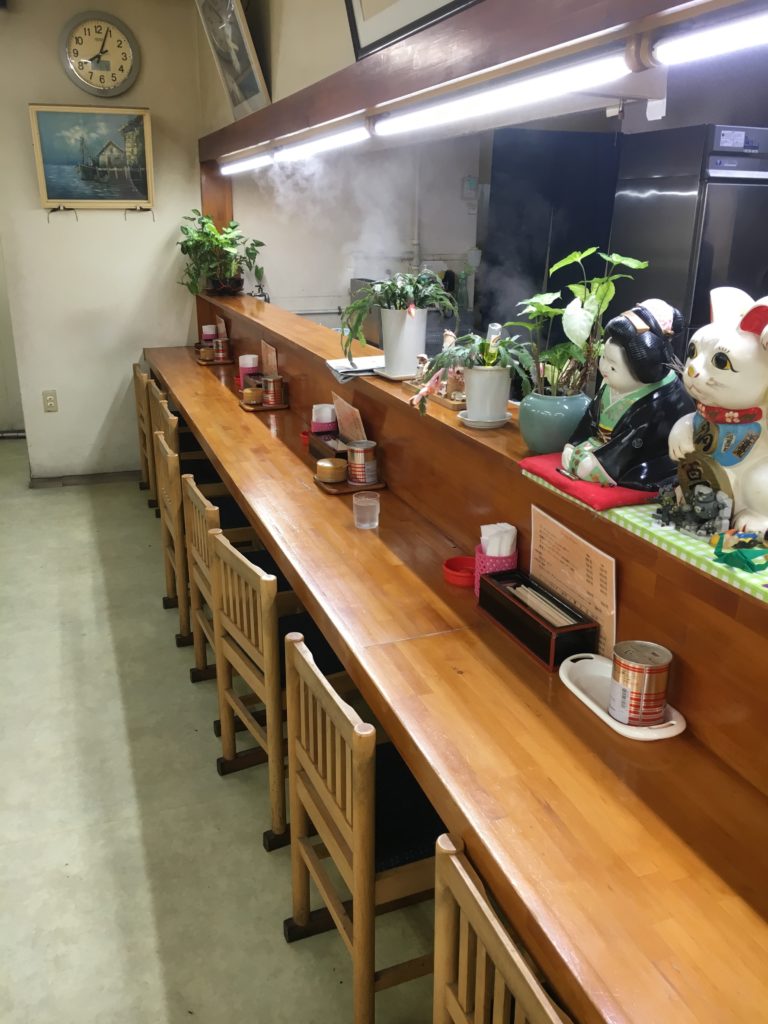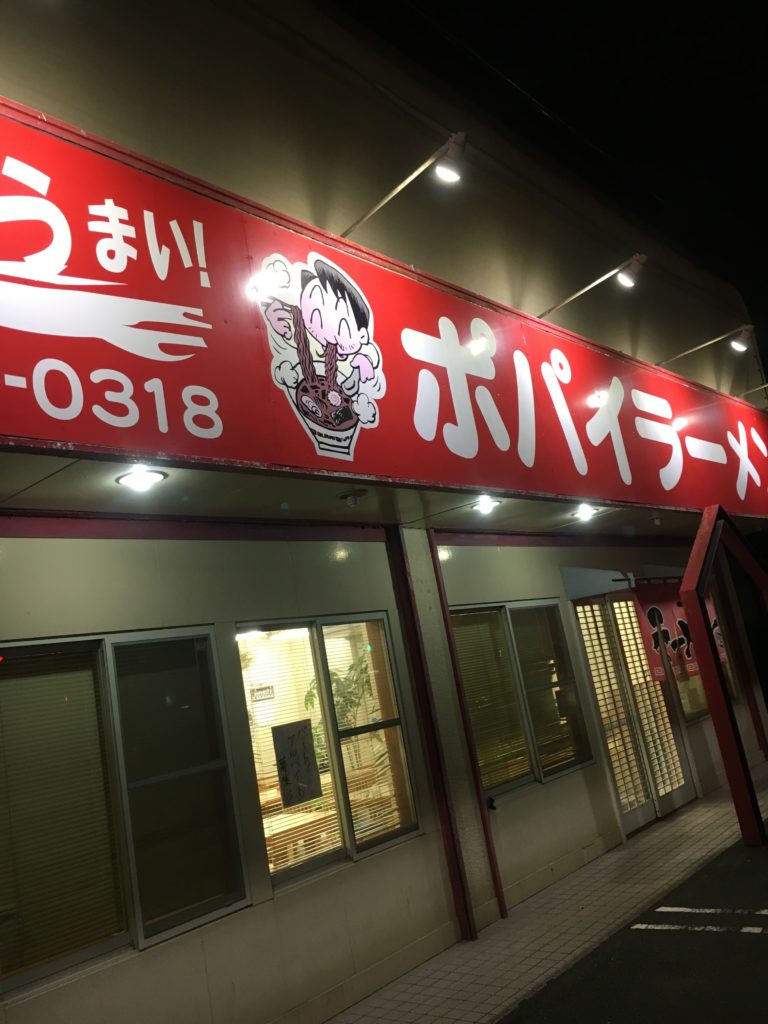 The moment you walk in, you will be blasted by the smell of grilled pork, and will be welcomed by the very mom-and-pop cozy atmosphere. There are Japanese style tables (shoes off, tatami mats), as well as western style tables and a bar. It is quite spacious and I have never had any trouble getting a seat, even if appearing as quite busy. The menu offers your standard ramen shop goods, a few different kinds of ramen, namely, Chashu(thinly sliced pork), vegetable, or Popeye(spinach). All varieties are served with a tonkatsu broth that is rich and salty.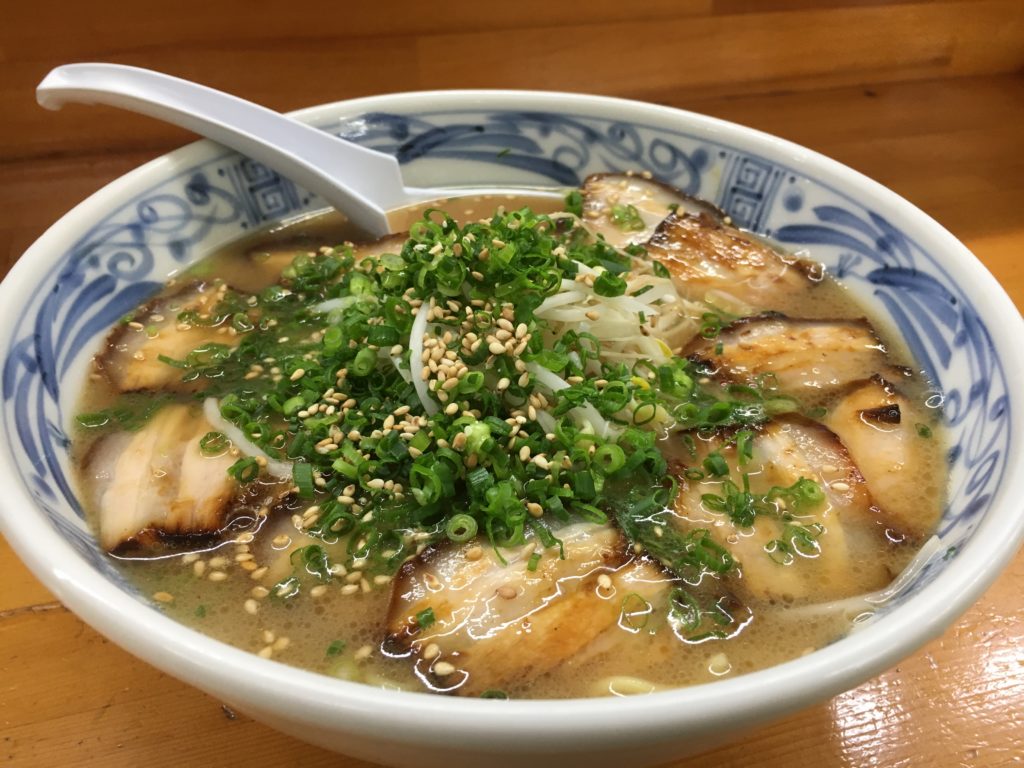 What truly makes this my go-to-spot, however, is the hand-smoked thick cut chashu used in the ramen. It is simply a must try, and with no exaggeration is the best chashu I have ever had in my life, even considering the time I lived in Tokyo. It has an almost burnt-soy sauce flavor coating the outside, and is tender enough to fall apart in your mouth. The vegetable or spinach ramen is a great alternative when I`m in the mood for something a bit lighter (though admittedly the soup is still quite rich).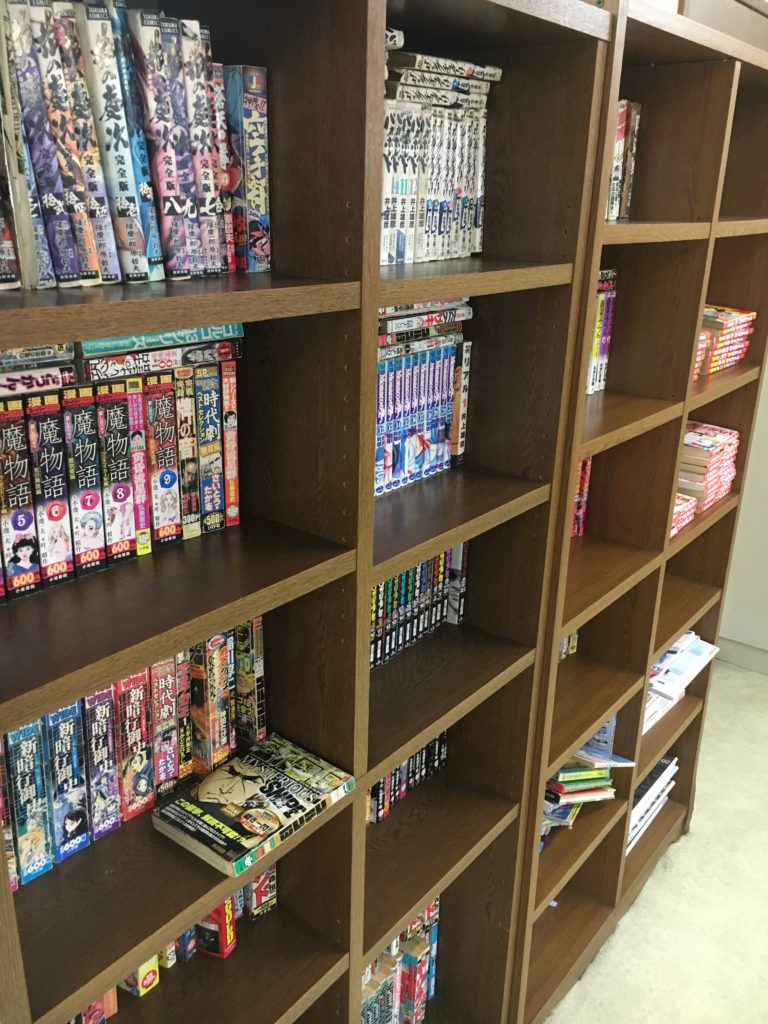 If you're into manga, there are shelves filled with hundreds of classic volumes that are free for your viewing pleasure while enjoying those delicious noodles. I found a strange pleasure in reading the chapter of Naruto where he eats endless bowls of ramen while I did the same. The location is also incredibly close to Smoothie Bouldering Gym. It`s hard to beat a bowl of rich steaming ramen after getting some serious exercise on the climbing wall.