AYA TOWN
Aya, Miyazaki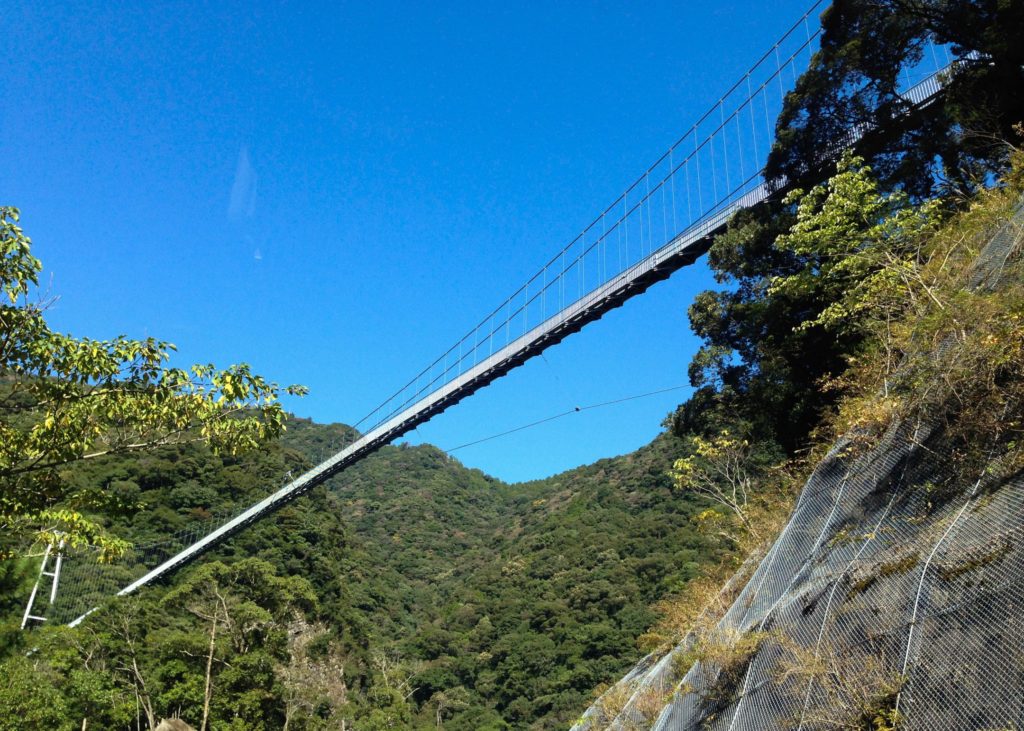 In the center of Miyazaki prefecture, approximately 20 km (12 mi) from Miyazaki City, lays one of the Most Beautiful Villages in Japan. Aya Town is home to one of the largest undeveloped forest areas in the country, 30% of which is natural. In the 1960s, a plan was made to cut down the trees to develop the land, but almost all of Aya's citizens signed a petition against the plan, ensuring the forest would be preserved for future generations.
Visitors can experience a panoramic view of the oak and beech trees from the Teruha Suspension Bridge, which towers 142 m (466 ft) above and extends 250 m (820 ft) across the Ayaminami River. On the other side of the bridge begins a 2 km (1.2 mi) trail that winds downwards through the forest, passing another, smaller suspension bridge and several waterfalls.
Aya also is a town of cultural and historical significance. AYA Castle was the center of the battle between the Ito Clan and the Shimizu Clan during the middle ages. The Ito Clan laid claim to it as one of 48 fortresses across Kyushu. The castle was first built in 1334, demolished in the 19th century and reconstructed in 1985. Today, the three-tiered, wooden structure is a historical museum.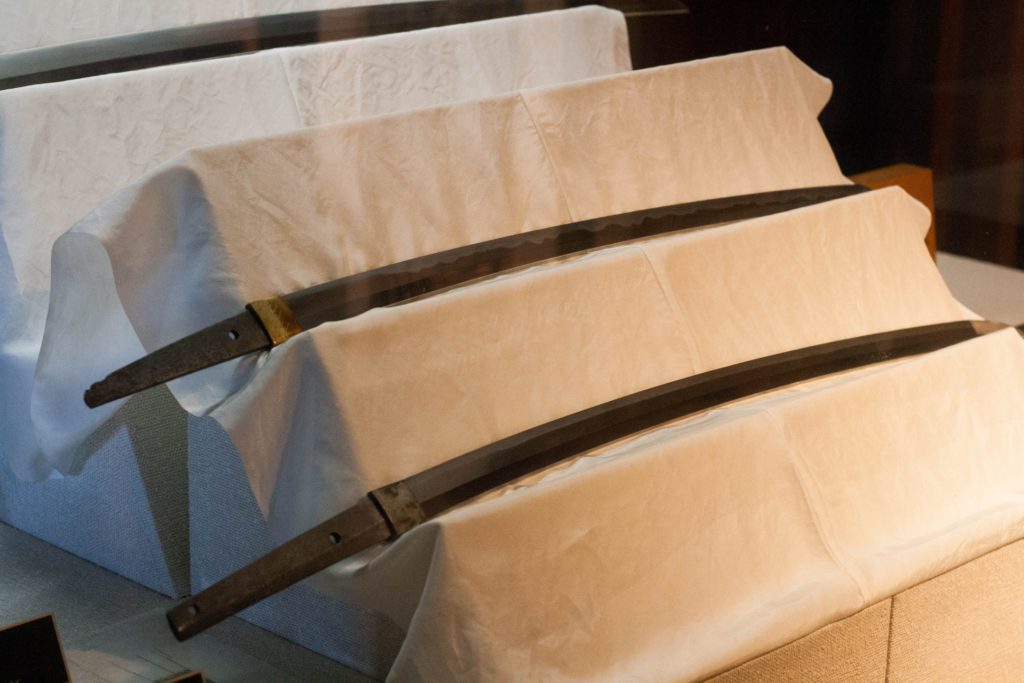 There is original armor, writings and swords on display, the latter made by Kunihiro Takanaka, a renowned swordsmith born in Aya. The third floor balcony offers a 360º view of the town.
On the same grounds is Aya International Craft Castle, where a variety of local handcrafted products are on display and for sale. Aya is well known for its quality of handiworks and people come from all over the prefecture to buy glasswork, woodwork, pottery, ceramics and textiles from its crafters. You can also try your own hand at weaving or pottery at the Castle, after which your finished product will be mailed to you.
Adjacent to the craft castle is a small, quirky museum with a collection of cameras, toys, magazines and other paraphernalia from 70s and 80s Japan. On the way back to the center of town is another novelty in the form of a giant flower clock, 28 m (92 ft) in diameter with over 20,000 flowers.
Aya Winery is the first fully-fledged tourism wine factory in southern Kyushu. All Local grapes are used to make the wines, which visitors can taste on a tour of the factory. In the same complex as the winery are several restaurants and shops selling local dishes and products, and an onsen.
During March, Aya hosts its annual Doll Festival in which more than 20 different hinamtasuri displays are set up at various locations throughout the town.(from early February to mid March)