A classy bar with truly top-notch drinks and a very chic and relaxing atmosphere.  Signified by the large polished wooden bar, chandeliers, dim lighting, and mellow tones, I was absorbed in the bar ambiance upon the moment of entry. My eyes next moved to the very particular selection of liquor. A very wide and particular selection of whiskeys, top-shelf gin, and absinthe gave me the feeling I was here to enjoy more than the run-of-the-mill cocktail.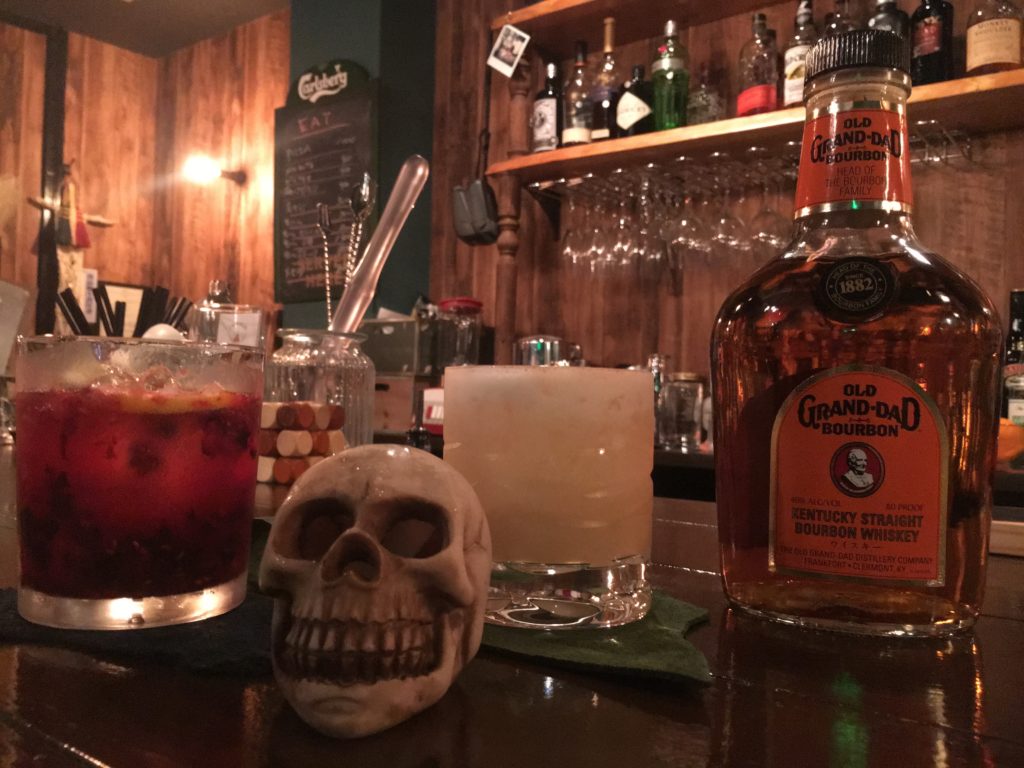 Shin, the bar owner, is not only a wizard when it comes to mixing cocktails, but also speaks great English, making it easier to navigate through the multitude of original handcrafted cocktails throughout the menu. As a fan of whiskey, I decided to give something called the "Sour Monkey" a try. I watched in awe as Shin took a torch to a twig of rosemary, and placed it skillfully under a large whiskey glass to collect the smoke. The aroma was wonderful. He blended lemon juice, monkey shoulder whiskey, and simple syrup in perfect ratio and poured it over the smoke in a quick motion. Served on top of a thick cut leather coaster with a single chiseled piece of ice, the drink looked something out of the movies. Its flavor was deep earthy smoky notes from the whiskey and rosemary, mixed with a bit of tartness from the lemon. It was a memorable experience.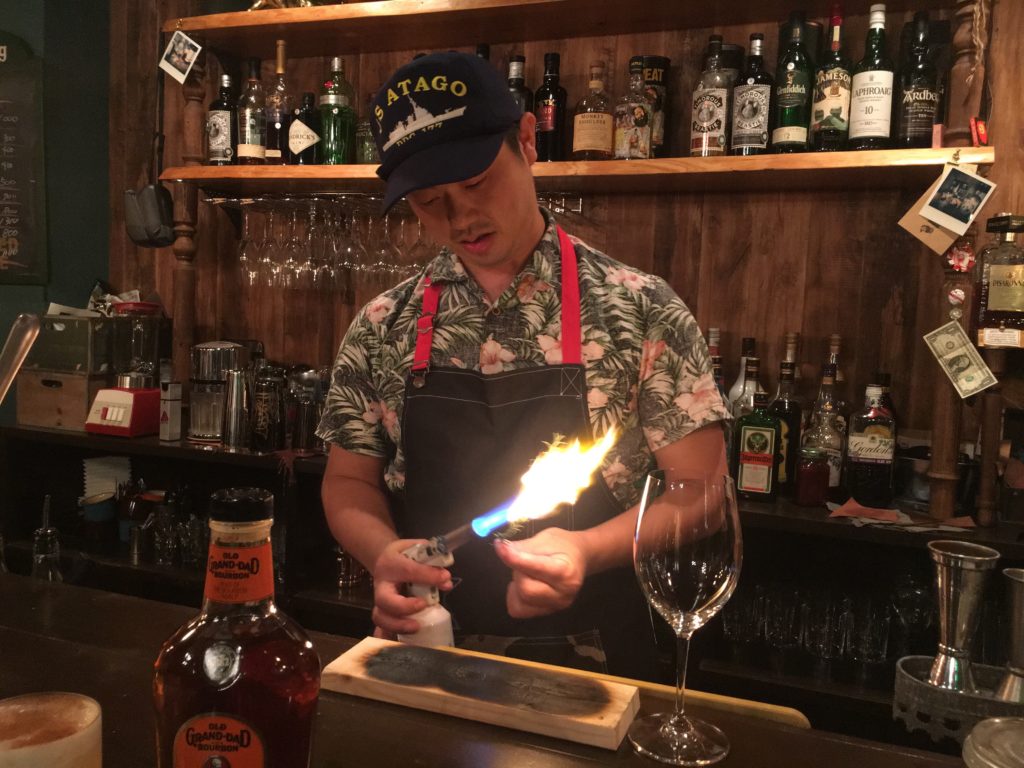 The Sour Monkey is only one of many unique cocktails offered on the menu. As a master chef understands how to use his ingredients, Shin understands how to bring the flavor out of select alcohols. There is also an all-you-can-drink menu that is limited to the more standard drinks such as gin-n-tonics and Moscow Mules.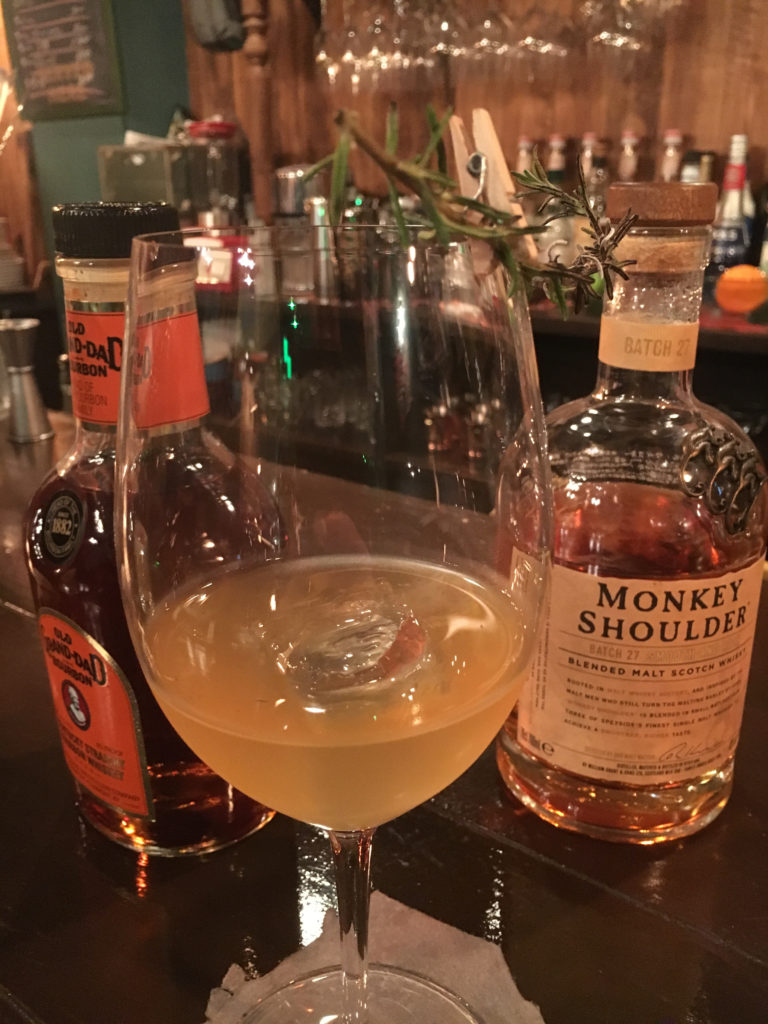 The combination of a mellow and refined atmosphere with very exquisite drinks makes Atoms Hangout a great place for dates or a fun yet laid-back night on the town. It is a small bar with a few small tables, seating likely around 12-15 at capacity. Though not exactly a place to visit solely to eat, delicious snacks are available to accompany your drink. Lastly, while very classy, It is not a place you need to dress frivolously or worry about manners. Shin is great fun to talk to, and seems to truly love the experience he brings to his patrons.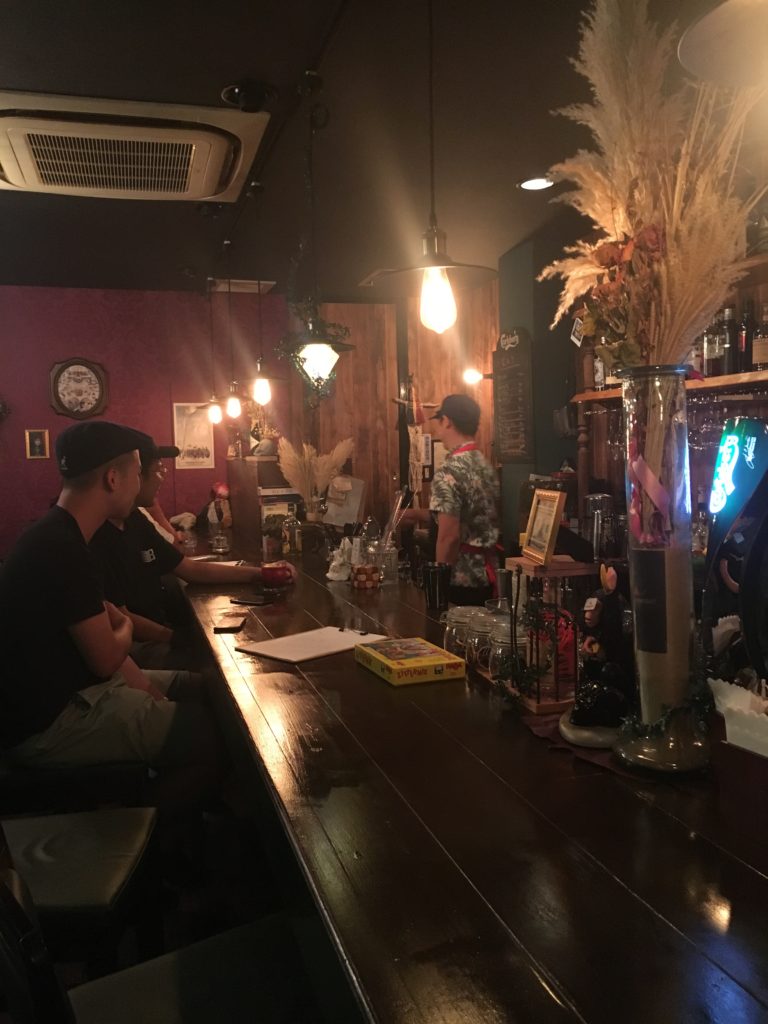 Official Website: https://atomshangout.business.site/