HEIWADAI PARK
Miyazaki, Miyazaki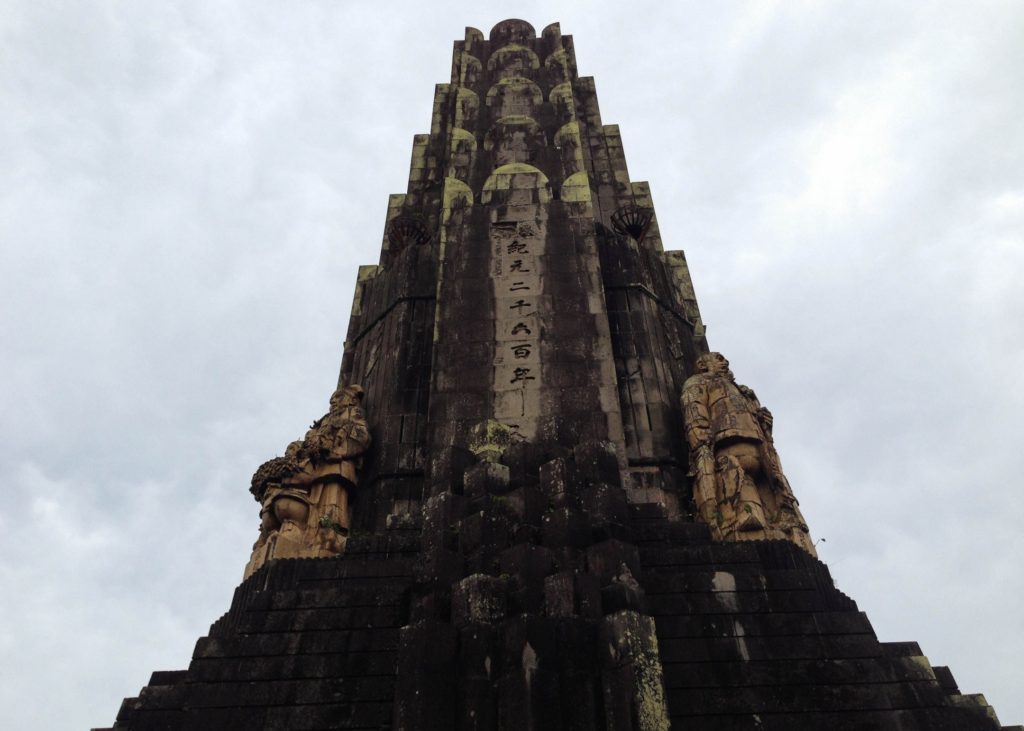 One of Miyazaki City's biggest attractions is Heiwadai Park, just a 30-minute walk from Miyazaki Shrine.  Situated 61 m (200 ft) above sea level, its sprawling hills offer impressive views of the city all the way to the sea.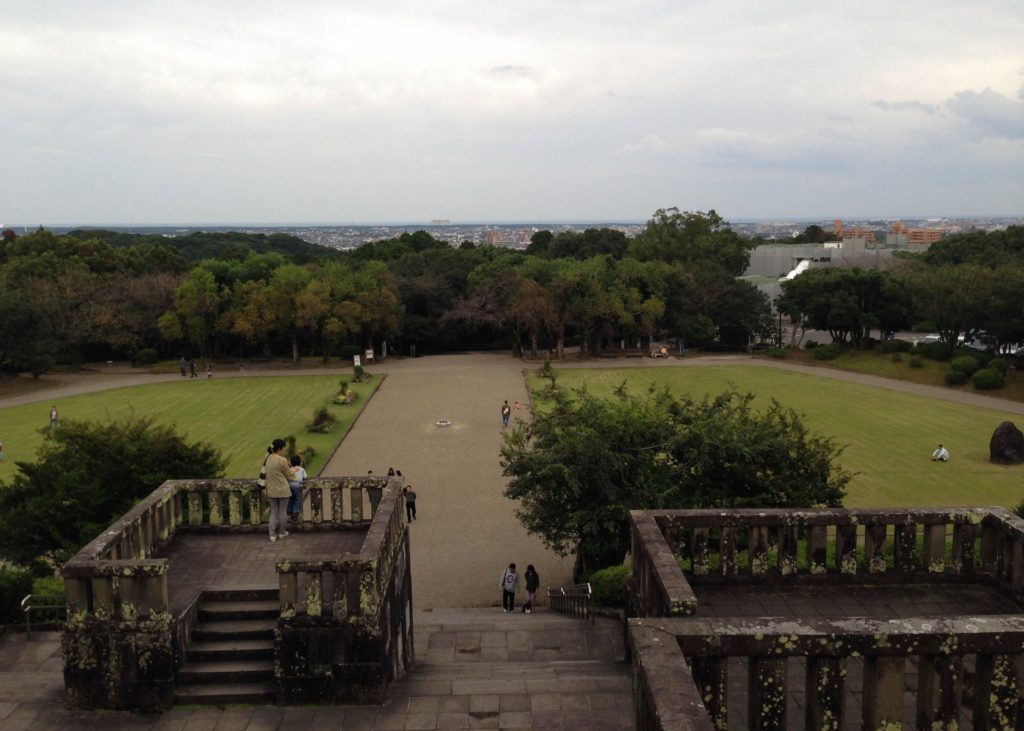 At the center of the park stands a 37-m (121-ft) Peace Tower, built in 1939 to celebrate the 2600th anniversary of Japan's first mythical emperor, Jimmu. It was designed by Jitsuzo Hinago who had a budget of 670 thousand yen. Stones were used from all parts of Asia to symbolize the country's imperialism.
After World War II, however, the tower became a monument for peace. On the front of it the words "Hakko Ichiu," are inscribed. They mean "united under one roof." Heiwadai Park translates to "Peace Park."
During the 1964 Tokyo Olympics, the tower served as a starting point for the second part of the torch relay and an Olympic cauldron remains from this event. A year later, Heiwadai became the sister park of Hibiya-koen in Tokyo and was gifted with doves from this park.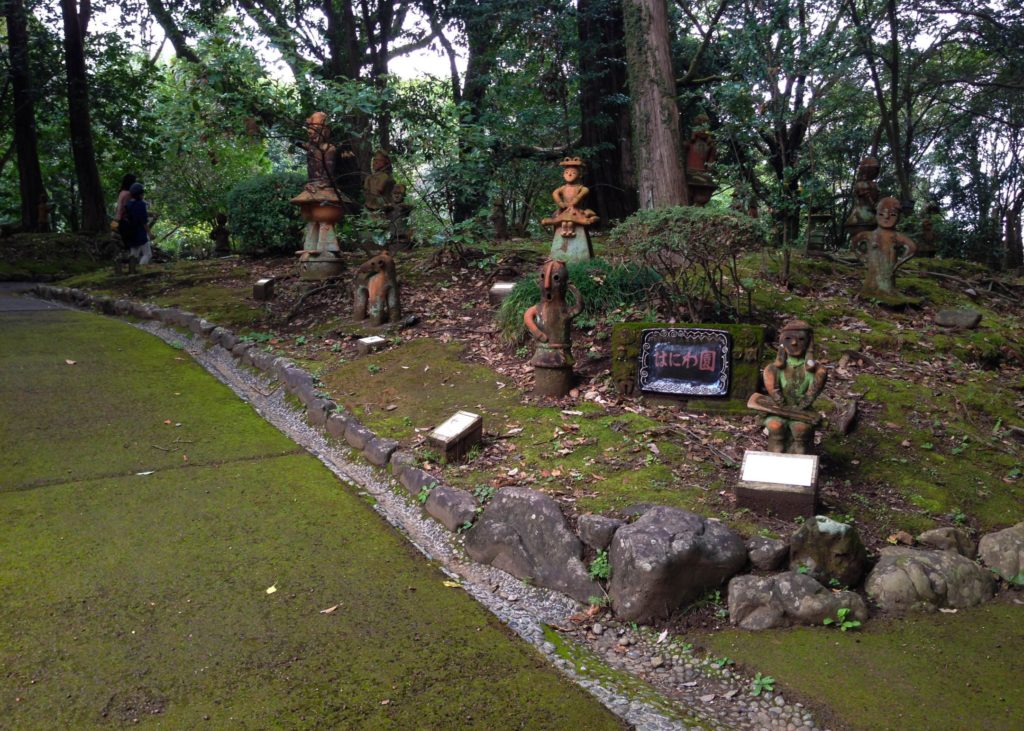 To the north of the Peace Tower lies a forest that contains a garden with more than 400 haniwa statues. The earthenware figures depicting animals, samurai, boats and houses are replicas of real burial statues that were placed on tombs in Japan more than 1,500 years ago as a tribute to the deceased. The garden path here leads all the way through the rest of the park, ending near a small lake.
After a walk through the park, visitors can enjoy a snack at the park's Himukamura-no-Takarabako café, which serves organic food made using local products.