Northern
January 31, 2018
Ondasai Festival
Misato, Miyazaki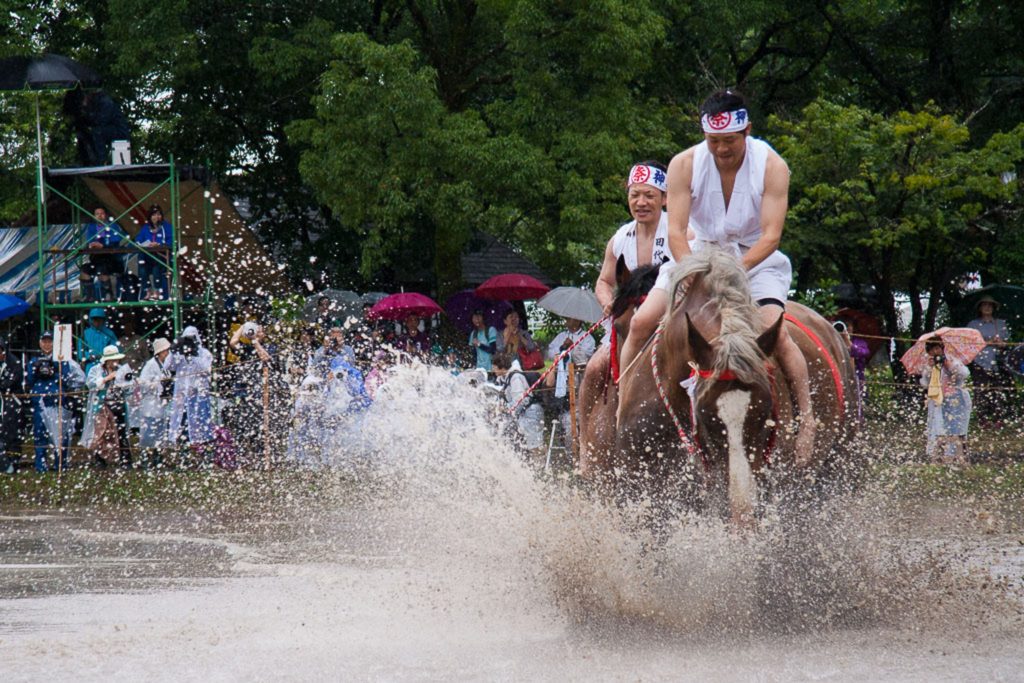 In Japan, the word for cooked rice, gohan, literally translates to 'honorable food', emphasizing the esteem in which the crop is held. It is a long-standing practice in the country to bless the rice fields before the new planting season begins, a tradition strictly observed by Misato-cho. A 40-minute drive from Hyuga City, the town comprises the previous agricultural villages of Kitago, Nango and Saigo, with a population of just over 6,000 people.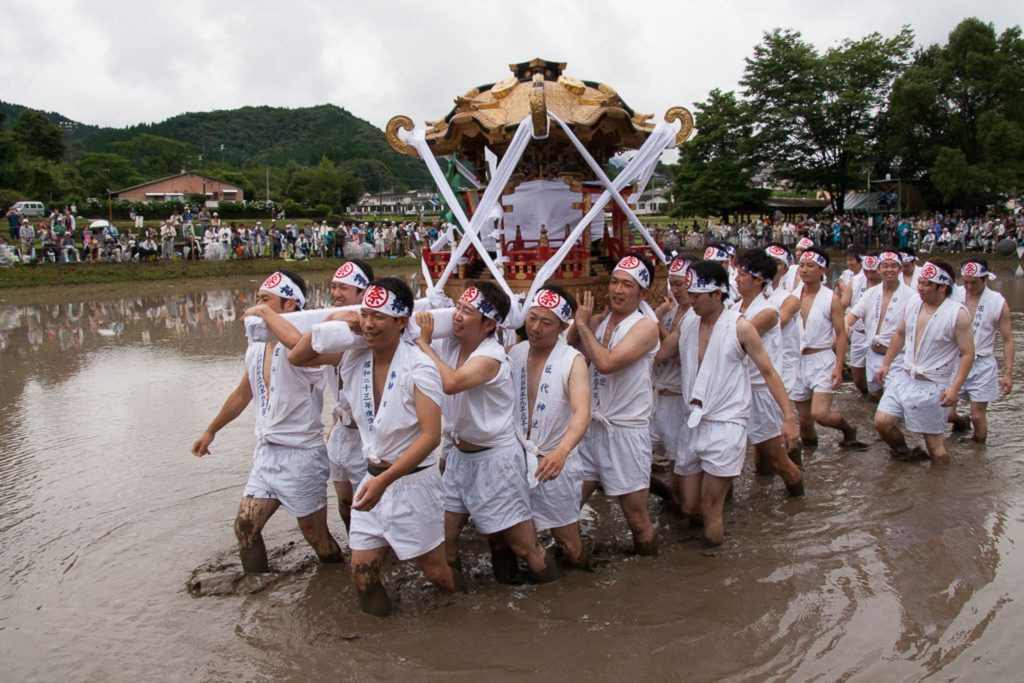 On the first Sunday of July, the town holds the Ondasai Festival to honor their fields and ask the gods for a good harvest. The 1000-year old tradition is practiced at Tashiro Shrine, where the image of a Shinto deity is brought out to preside over the rituals.
First, horses and cattle are brought into the sacred field next to the shrine to bless the soil and bring up the mud. If you get splashed, its considered very good luck!
Students from the local schools parade handmade floats through the mud, and then the sacred image from the shrine is brought into the field. Once it has been sufficiently blessed, the women and girls of the town begin the rice planting, starting in the middle of the field and working their way to the ends in two long lines.
There is also archery and kabuki to enjoy, as well as local products and food on sale.