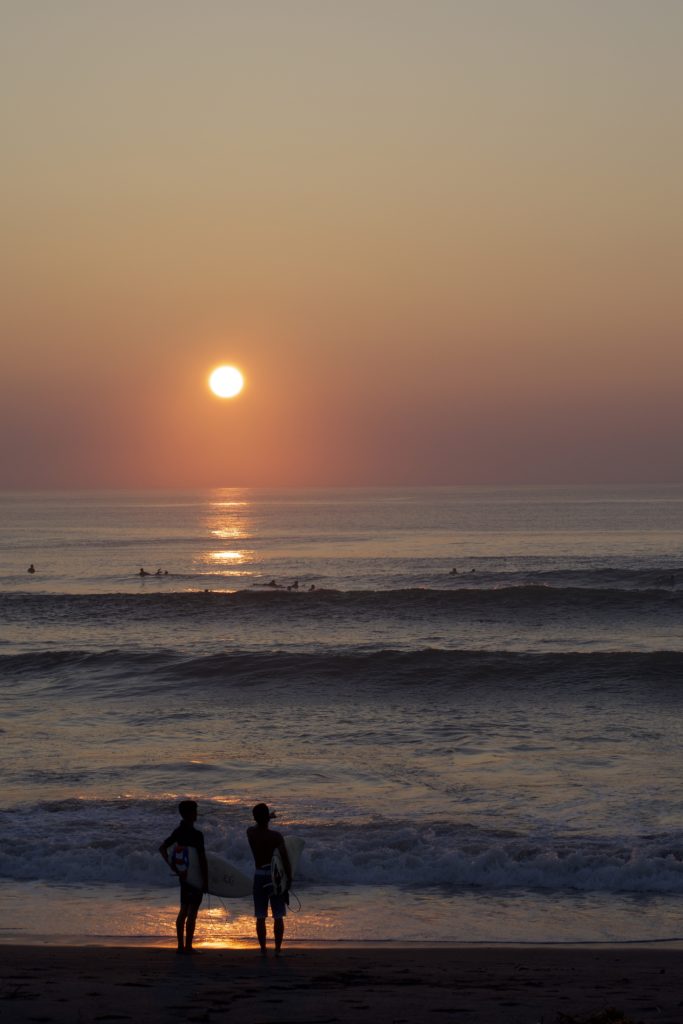 Miyazaki is famous, amongst other things, for its great surfing conditions. Our sunny prefecture is blessed with good waves and relatively warm water all year around. Surfing is great for body, mind, and soul and it's a great outdoor activity you can do regardless of the weather. If you always have admired the sport but never have had the chance, why don't you try it in Miyazaki? Or maybe you are a veteran with several years of experience under your belt, in which case you will enjoy Miyazaki even more if you go surfing while you are here. No matter what level you are, I made a list of five reasons why you should surf while in Miyazaki, so get your boards out and your sunscreen on!
1) Great Conditions All Year Around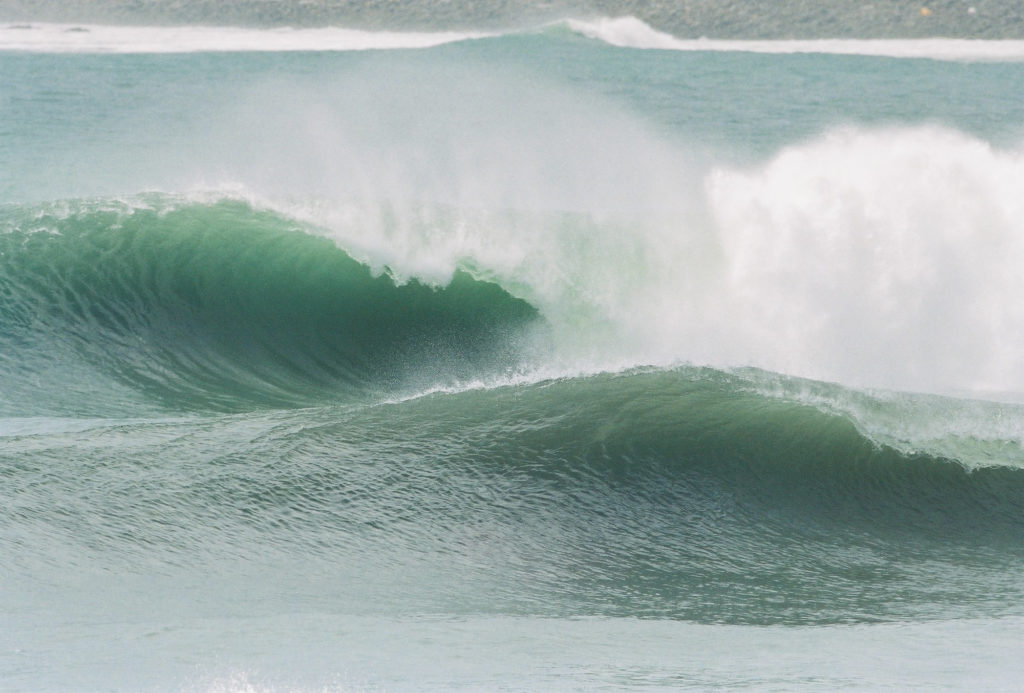 As mentioned above, Miyazaki has great waves all year around. There are many places in Japan where you can enjoy surfing, but most of them will have seasons, and if you happen to be there out of seasons chances are high that the waves will be mediocre at best. This definitely will not be the case in Miyazaki. Whether it's typhoon/ rainy season, spring, summer autumn or winter, you will always find surfable and fun waves. Miyazaki is a vast prefecture and if you look at the map you will find it to be a long one, too. That's why even if the conditions at one spot are not ideal, you can always hop into your car, drive along the coast and will find a spot where the waves are good sooner or later. In summer you can surf in your swimsuit, autumn and spring a 3mm wetsuit would be ideal, and if you really want to stay snuggly and warm during your winter surf sessions I'd recommend a 5mm wetsuit, but besides 1-2 months during the year, a 3mm will be sufficient. During the winter months, the currents will bring a stream of warm water from the south which makes the water oftentimes warmer than the temperature onshore and will make your surfing so much more enjoyable. A lot of popular spots will have free public showers (how awesome is that?!), but they often will only run cold water which is why I recommend you fill a couple of pet bottles or a tank with warm water for your after-surf shower. All in all, Miyazaki is a surfers paradise regardless of the season or the weather.
2) A Small Crowd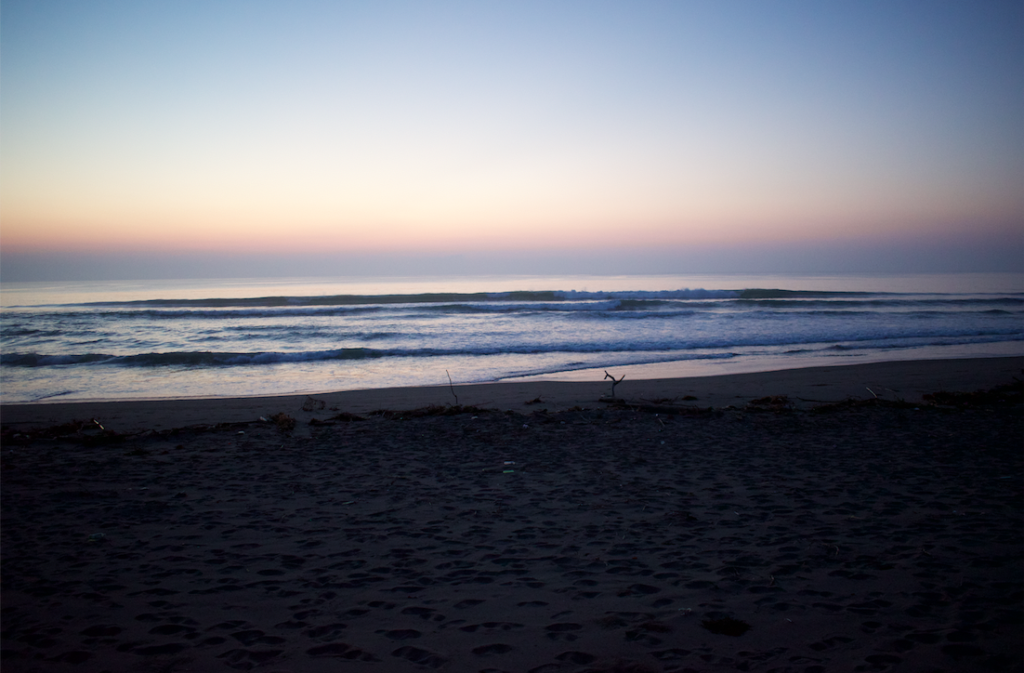 Because the prefecture is vast and has a lot of spots along its coast, the crowd is evenly distributed amongst the spots. Even on crowdy days, it will feel empty for someone who has experienced the crazy crowds in popular spots on sunny weekends. With less crowded waters, you will have the chance to catch more waves and improve your surfing or simply have fun, but an even more important factor is a significantly lower risk of injuries caused by other surfers. Many are intimidated by the thought of getting tumbler-ed and not be able to get back up to the surface (which, by the way mostly won't be a problem here in Miyazaki unless you go for the advanced surfing spots with heavy or big waves, just always wear your leash) but forget that a big cause of injury is actually other surfboards hitting you or surfers not watching out and colliding with each other. This scenario is far more likely to happen in crowded waters. A small crowd means less waiting, more waves and more fun for everyone. That's how surfing should be!
3) Friendly Locals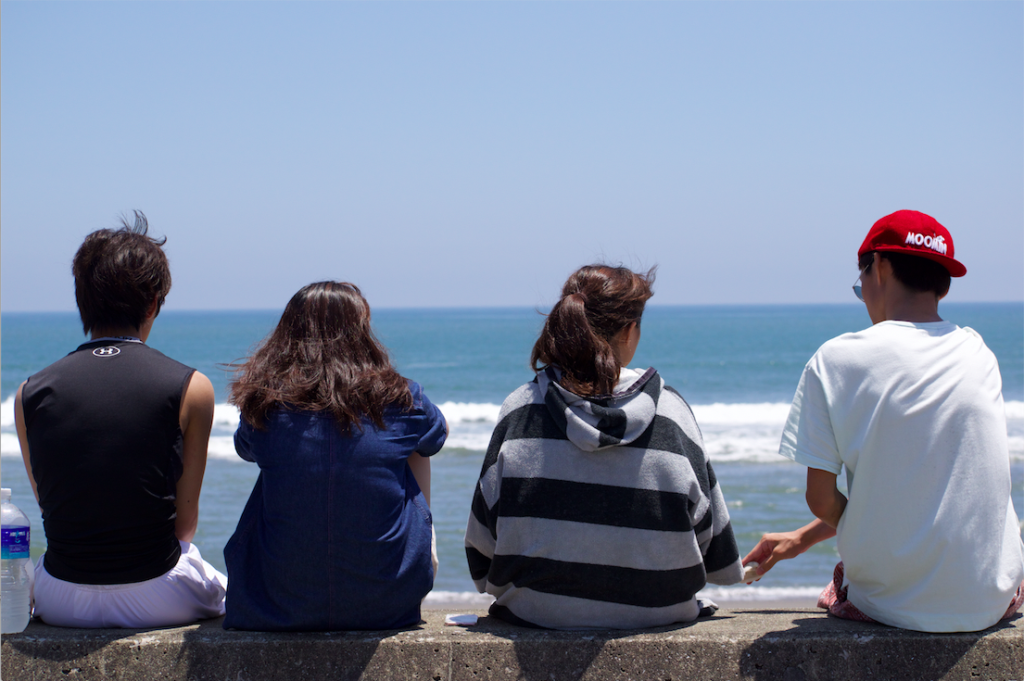 Everybody interested in surfing has heard the stories of intimidating, unfair or just downright mean localism at least once. Some might even have first-hand experience. But for all the time I have been here, I only met friendly, very open and welcoming locals. Just greet them with a smile and a "Konnichiwa" or an "Otsukaresama desu" when leaving and they will be happy to share their territory with you. Just always be polite, remember your surfing-etiquette and the fact that you are a guest here and might want to wait out a wave or two in favour of the locals every now and then and the chances are high that you not only will have an amazing time out in the water but make some new friends who might show you some hidden surf spots and other hidden gems in the prefecture!
4) A Big Variety of Different Spots With Different Levels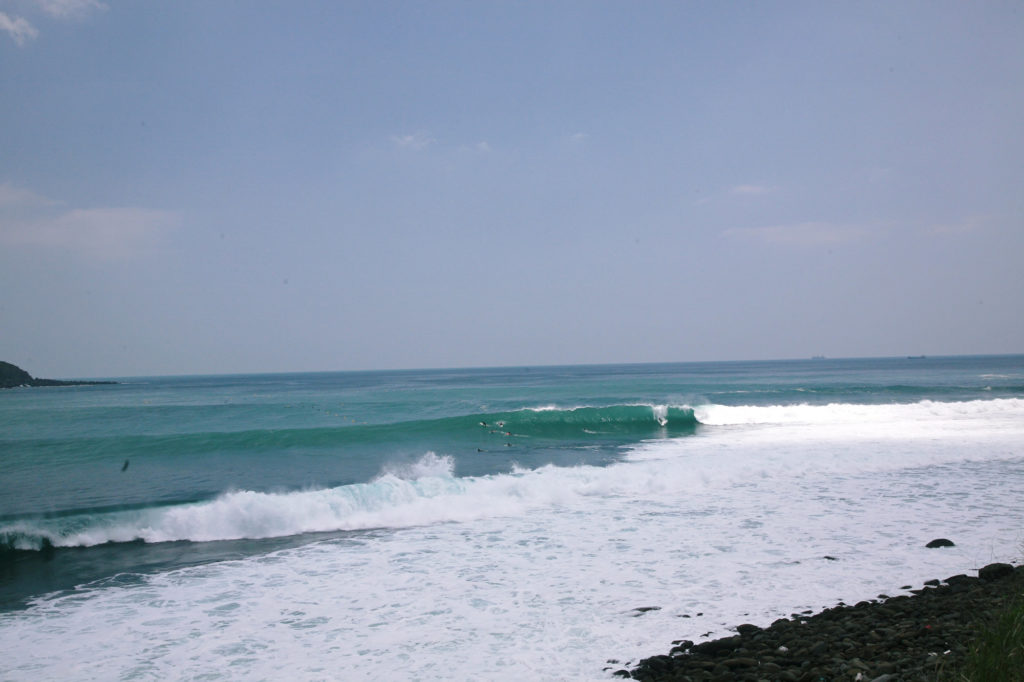 Another great thing about the surf in Miyazaki is its variety. There are spots for Beginners, Intermediates, Advanced and even Pro Surfers, spots for long-boarders and spots for short-boarders which also hugely contributes to the above-mentioned fact that the crowds are amazingly well-balanced and small even on crowded days. Regardless of your level or board, you will find a spot just right for your needs.
5) The Overall Experience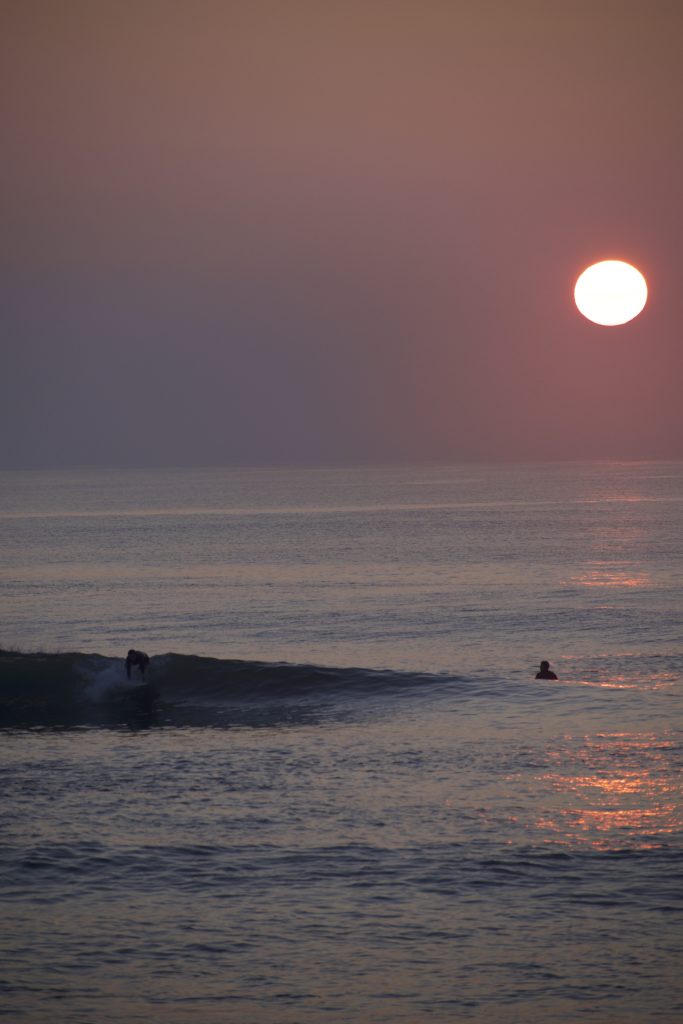 Surfing is not just about the time in the water, but the overall experience. Engulfed by nature with beautiful versatile landscapes and fresh, clean water that, depending on the spot can even take on breathtaking shades of turquoise blues and greens, favorable conditions all year round, small crowds, friendly locals that organize beach clean-ups on a regular basis to ensure everybody can appreciate the raw beauty of the place without plastics, Miyazaki guarantees a great surfing experience. On top of that, the local cuisine is amazing (regional products and organic ingredients, large portions if wanted, delicious food and cheap prices compared to other places) and there is a bunch of activities you can do and places to discover once you've set your feet back on shore again. So, by all means, go and indulge in some delicious Chicken Nanban, grab a Miyazaki-Mango Lassi and relax at the beach, discover Miyazaki with some new local friends you've made or enjoy a day of wellness and well-being while here. Surfing in Miyazaki will only contribute to creating great memories of your trip here in Kyushu!