Spring in Japan is synonymous with cherry blossoms and also one of the busiest travelling periods of the year! Miyazaki boasts plenty of beautiful spots where you can enjoy hanami (cherry blossom viewing) from late March to early April, far away from the crowds.
1. Mochio-Sekinoo Prefectural Park –母智丘関之尾県立公園

Miyakonojo, Miyazaki

Part of the greater Mochio-Sekinoo Prefectural Park, Mochio-koen is famous Kyushu-wide for its two-kilometer tunnel of 2,600 multi-petal cherry trees. The site is designated as one of Japan's Top 100 Cherry Blossom Viewing Sites, and the nearby Sekino-o Falls is one of Japan's Top 100 Waterfalls, where blossoms can also be enjoyed.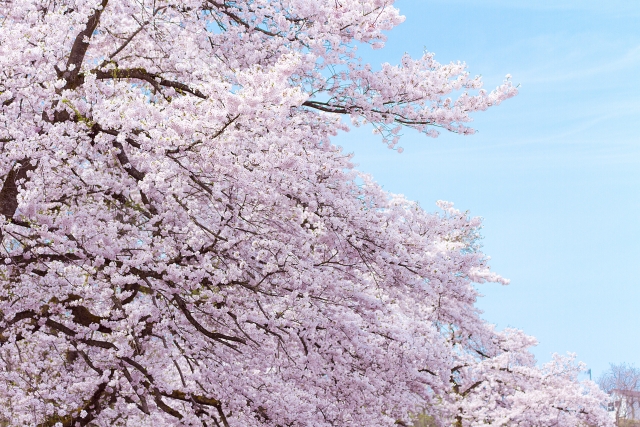 Note: Google Maps displays the part of the Mochio-Sekinoo Prefectural Park that is famous for ohanami as Hahatomooka Park; but it is the same park.
Map-Code (GPS): 117 571 565*46
Access: Take the Takazaki Kankou Bus from Miyakonojou Station leaving for Kirishima, get off at Yokoshi Station. If you want to visit the Sekinoo-Falls, you can take the same Bus and get off a few stations further at Sekinoo-Taki.
Parking Facilities: There is a free parking lot with a capacity of about 300 cars, but as Mochio-Park is quite famous you might need to park a bit further away and walk in case the parking lot is full.
2. Saitobaru Burial Mounds Historical Park – 特別史跡公園西都原古墳群
Saito, Miyazaki
Saito's famous plateau of 300 tumuli, or kofun, is covered in flowers every season. During spring, 30,000 bright yellow rapeseed flowers bloom alongside 2,000 cherry blossom trees. The Saitobaru Sakura Festival runs for two days in late March, but the park can be enjoyed all throughout the season. There are plenty of picnicking spots and a restaurant nearby.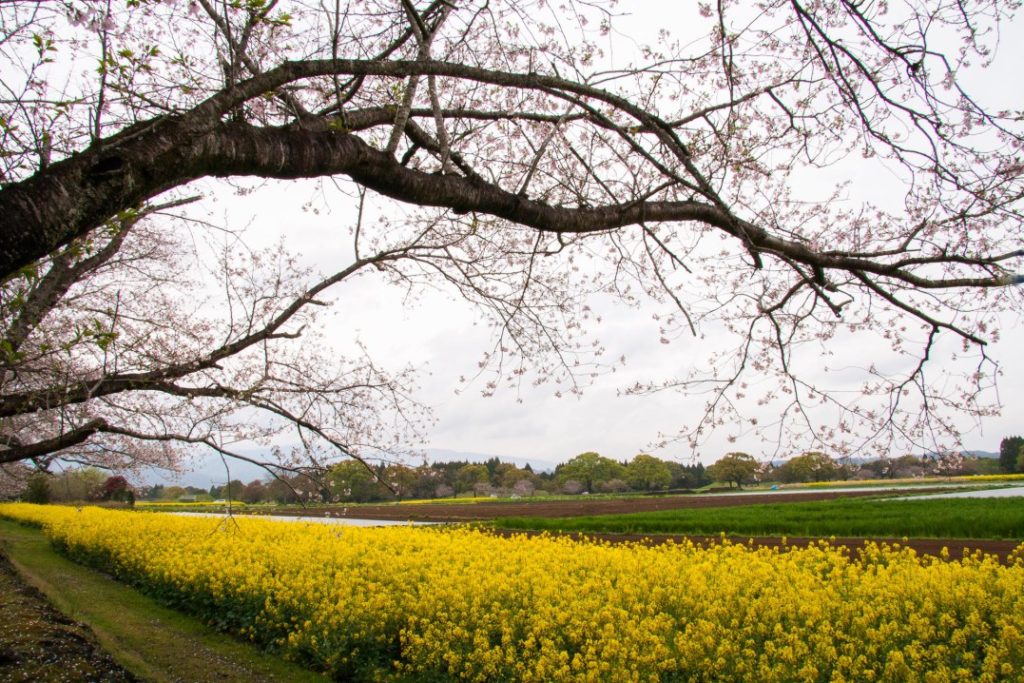 Map-Code (GPS): 219 121 085*85
Access by Car: From Miyazaki City via Route 219 (about 40 minutes)
From Higashi Kyushu Expressway Saito IC (about 10 minutes)
By Bus:From Miyako City: Option 1 Direct to the museum
Option 2 Bus to Saito Bus Centre then by Bus/Taxi (about 10 minutes)
From Miyazaki Airport: Bus or taxi to Miyako City then by Bus to the museum (about 70 minutes)
Parking Facilities:Cars 100 spaces,Coaches 8 spaces, Disabled 8 spaces
3. Maizuru Park – 舞鶴公園
Takanabe, Miyazaki
From late March to early April, Maizuru Park is lit up after sunset to show off the old castle's cherry trees. When the blossoms are in full bloom, a day festival is also held, with stage events, craft experiences and archery competitions. Visitors who picnic atop the castle ruins can enjoy views of the town below and the ocean in the distance.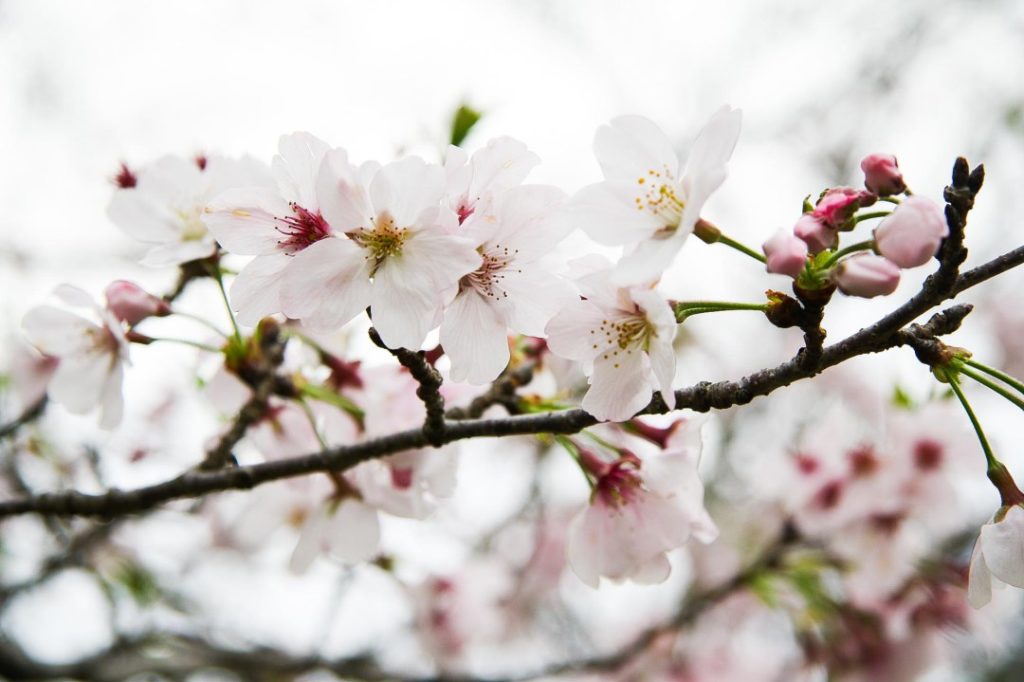 Map-Code (GPS):219 135 374*35
Access:Take the Bus leaving for Saitou-shi Bus Center from JR Nippou-Main Line, Takanabe Station, and get off at "Maizuru-koen mae".
Parking Facilities: Free parking with a capacity of 57 cars.
4. Kushinoyama Park – 櫛ノ山公園
Hyuga, Miyazaki

At the summit of Kushinoyama, 200 cherry blossom trees surround the Hinata Stupa tower, gifted to Japan by the first Prime Minister of India Located 94 meters above sea level and overlooking Shichigawa River, the park is a beautiful, peaceful place to enjoy sakura.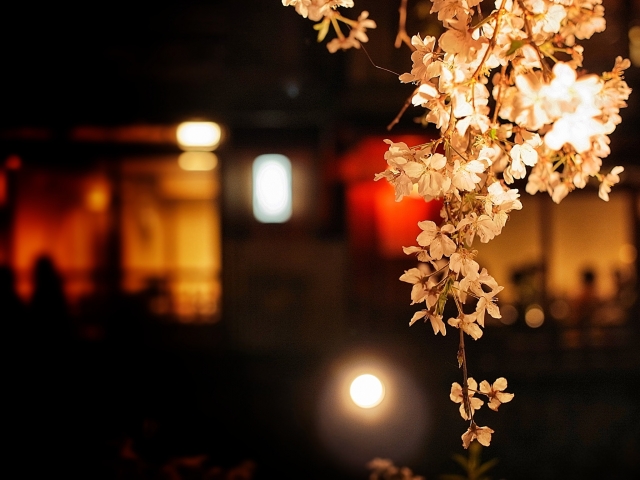 Map-Code (GPS): 136 287 228*60
Access: 10 min. by car from JR Hyuga station.
5. Obi Castle and Chikko-en Park – 飫肥城 と 竹香園
Nichinan, Miyazaki
The Obi Castle Ruins are even more breathtaking in the spring, when cherry blossoms decorate the pathway to the main gate, Otemon. Just a twenty-minute walk away, Chikko-en Park comprises a Momoyama-style garden that was donated to Nichinan City in 1950. Thousands of 50-year old cherry trees are planted over a five-acre area, where the Chikko-en Sakura Festival is held between late March and early April.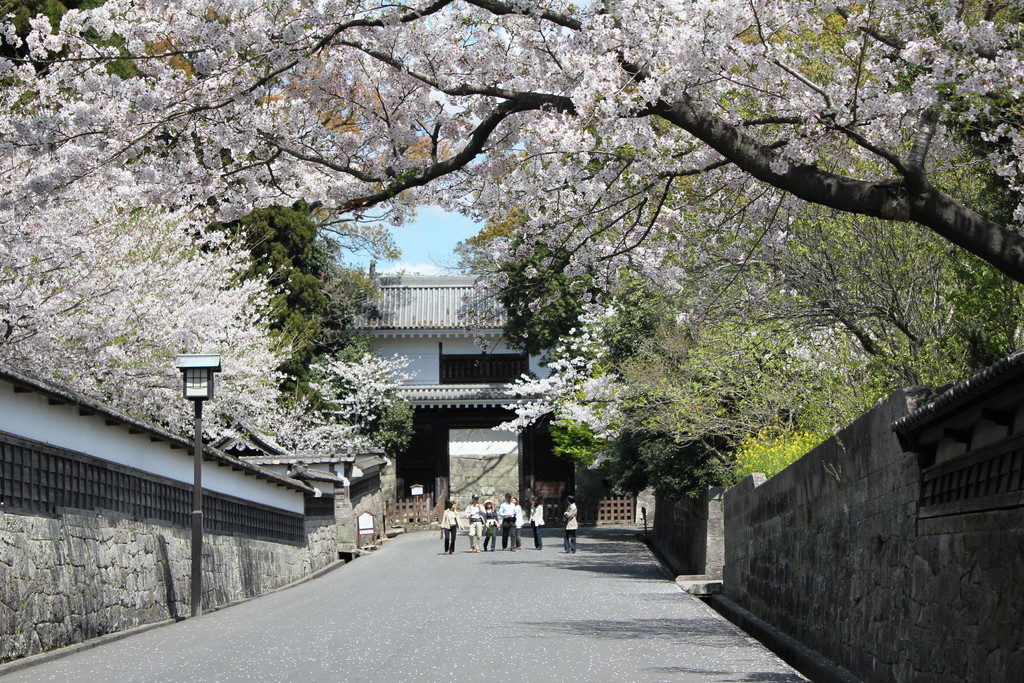 Map-Code:274 433 659*66
Access: 5 min. by foot from JR Obi-Station
Parking facilities: Free parking with a capacity of 50 cars.
6. Jousenji's Weeping Cherry Tree – 浄専寺のしだれ桜
Gokase, Miyazaki

Jousenji Temple houses Gokase's oldest weeping cherry tree, estimated to be about 300 years old and designated a national monument. When the tree blooms, usually between late March and early April, it is illuminated from sunset to 9pm.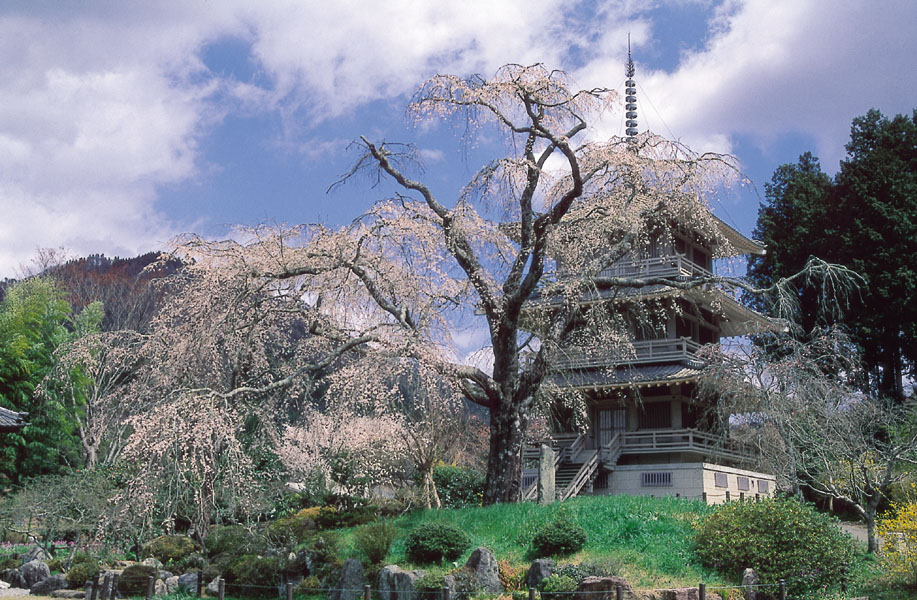 Map-Code (GPS):330 610 145*30
Access: It takes approximately 2h 20 min by car from Miyazaki city  via Eastern-Kyushu Highway and Route 218 and approximately 1h 50 min from Kumamoto city via route 445 and 218.
Parking facilities: Unknown
7. Koshinoo Elementary School Ruins –越野尾小学校跡
Nishimera, Miyazaki

A Spring Festival and Sakura Walking Competition is held here every year during cherry blossom season. Enjoy the mountain cherry trees through two different walking courses along the dam and then return to the festival for stage events and art lessons!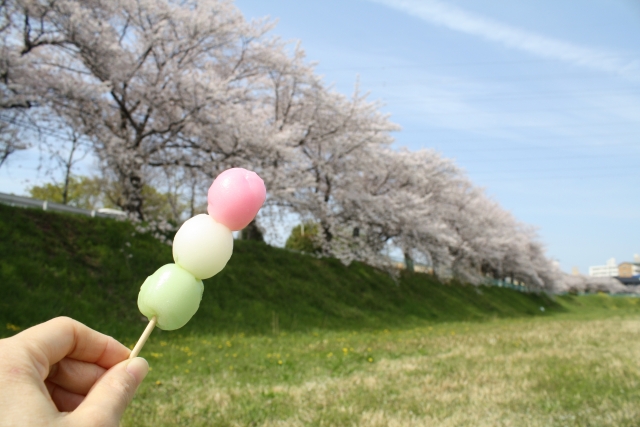 Map-Code (GPS):600 704 590*08
Access: By bus:Take the Miyazaki Koutsu bus leaving for Murasho, Nishimera Onsen Yuta~to, Nishimera, and get off at Koshinookou-mae. By car: It takes approximately 1h 30 min via Eastern-Kyushu Highway and Route 219 from Miyazaki city.
Parking facilities: Unknown.