Miyazaki is rich with an abundance of unique cafes and coffee shops, each offering their own distinct atmosphere and variety of tasty treats. With so many options available, it can be a bit overwhelming deciding on where to go. Though every place I have visited has been great, Actors Square Coffee is my favorite cafe for its unique atmosphere, amazing coffee, and numerous fun events.
To start off, the coffee here is absolutely amazing. Having worked at a coffee shop myself for a couple of years I can be a bit picky when it comes to espresso. Actors Square always get the flavor right, which can be easily seen with the employee's heartfelt passion for coffee. The menu offers a huge variety of drinks, from the standard latte to some house-made creations such as the "Festa" (Espresso, orange juice, and tonic water), which is one of my personal favorites! There is also a food menu offering a wide range of cuisine from pizza, to sandwiches, to pasta; all reasonably priced and delicious. There is also a full-service bar for those looking for a different kind of drink.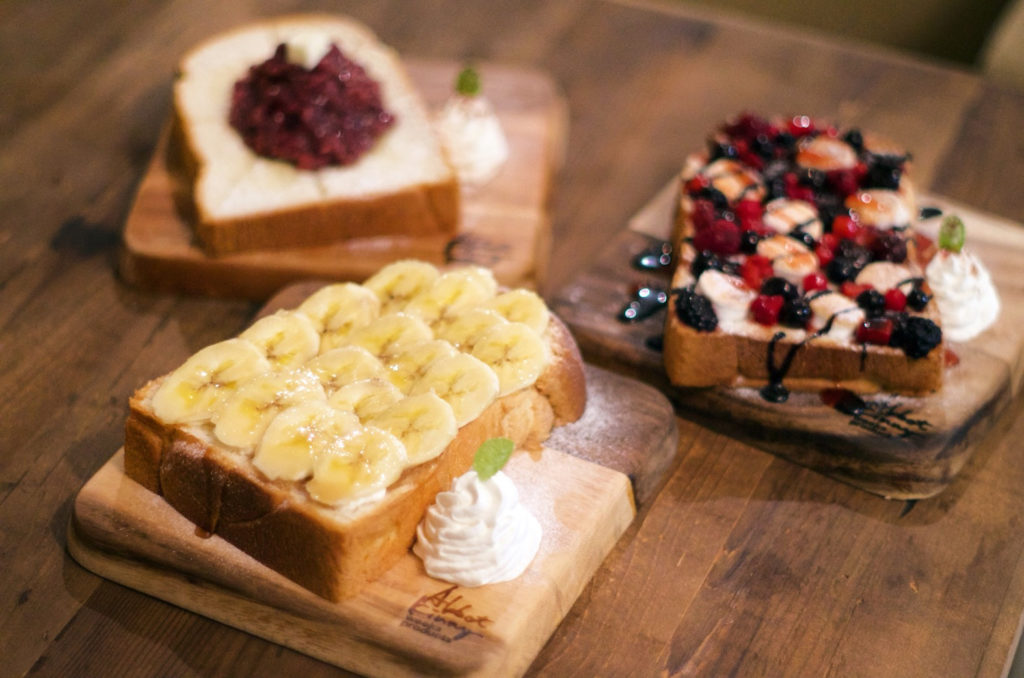 Menu aside, what really makes Actors Square standout among Miyazaki`s cafes is its atmosphere as well as varying events. It is a very spacious café with a minimal yet very imaginative aesthetic. Works from local artists occupy the walls while low-hanging dim lights set a nice relaxed mood. Tables vary from having leather recliners to sofas to wooden chairs. During the week it is a great place to study or chat with a friend while avoiding the noisiness you might find at Tully`s or Starbucks.
During the evening the atmosphere can shift to more lively, especially during one of the many frequently hosted events. Every Wednesday night from 7:00 pm onwards there is an English chat or "Eikaiwa" that has become quite popular. Native English speakers are offered one free drink to come and chat with locals who want to polish their English skills. It is a great place to meet people or make new friends! Every few months there is also a live music event called "Moods" in which varying genre local artists and DJ`s come and show off their talent.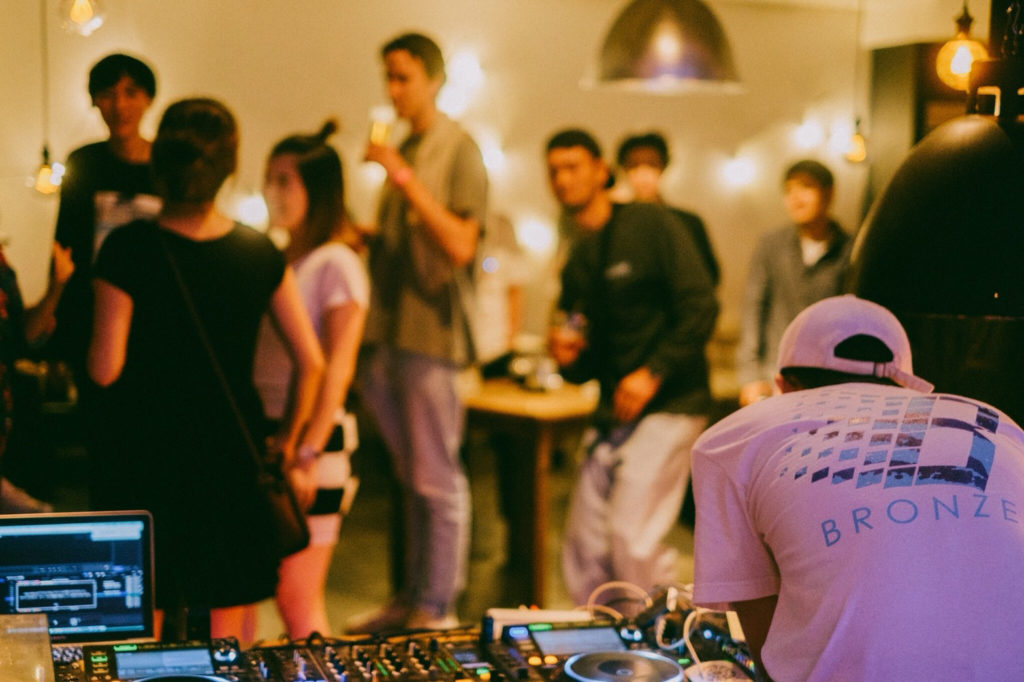 Actors Square provides both great coffee in a unique setting and the opportunity to get involved and familiar with the local community and have some fun. I highly recommend stopping by during your time in Miyazaki.