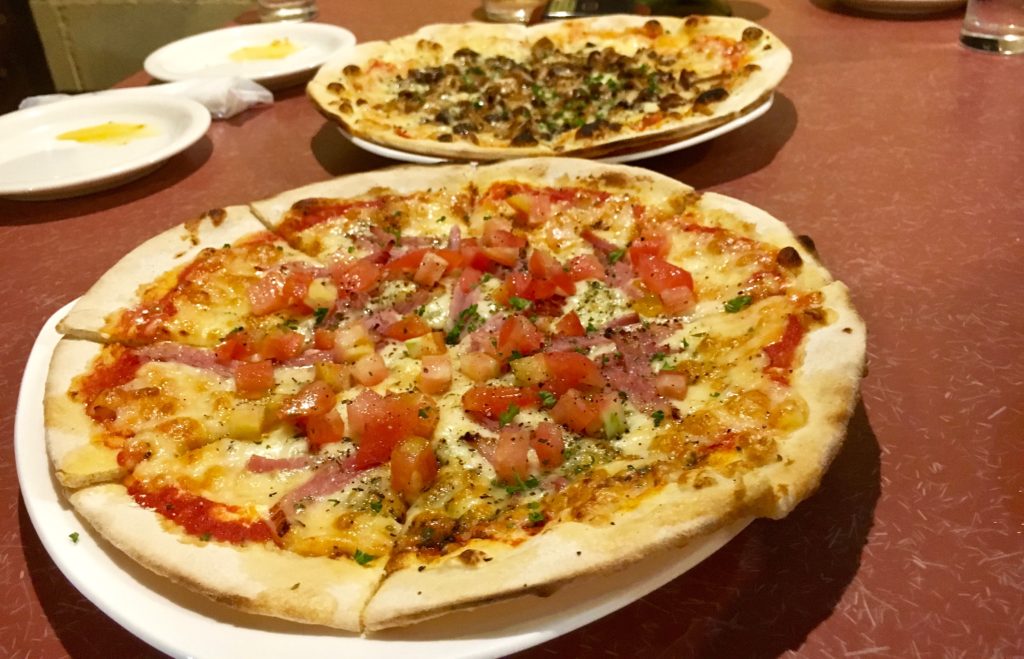 Despite the absolute plethora of amazing Japanese restaurants located throughout Miyazaki, sometimes you really just need a good slice of pizza. Remarkably affordable and downright delicious, Pizza Bar Pecco is here to satisfy your craving. The restaurant is located in the heart of Miyazaki City, tucked just outside the hurried bustle of the popular Ichibangai area, and has quickly become one of my favorite
places to eat.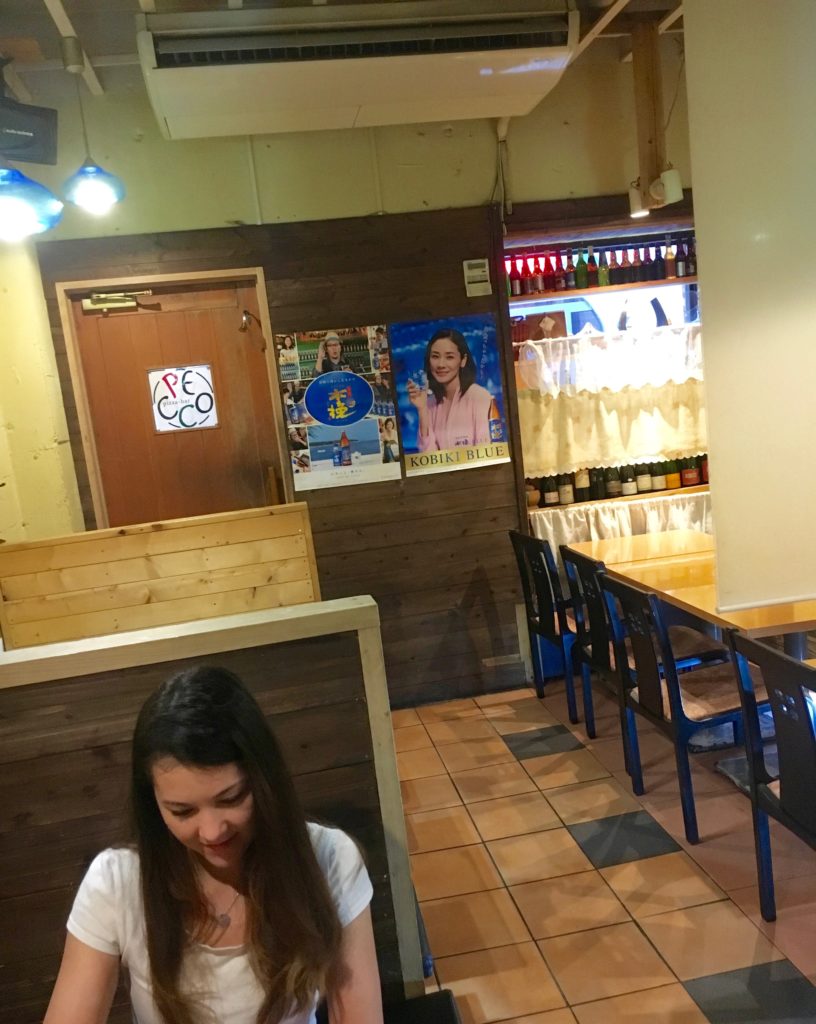 The menu specializes in Romana style pizza known for its great flavor and distinguished thin and crispy texture. From traditional favorites such as margherita and quattro formaggi, to local specialties such as Japanese leek and teriyaki chicken, there is a wide range of toppings available. Each pizza ranges from around only 800-1000 yen and is more than enough to fill your average person. A variety of other Italian foods ranging from pasta to Italian seasoned grilled shrimp and vegetables is also available. Aside from Italian, you can get some interesting local specialties such as grilled Chicken Nanban and Italian seasoned oysters in oil. Everything has amazingly robust flavor. A very particular wine selection can serve as the perfect accompaniment for your meal.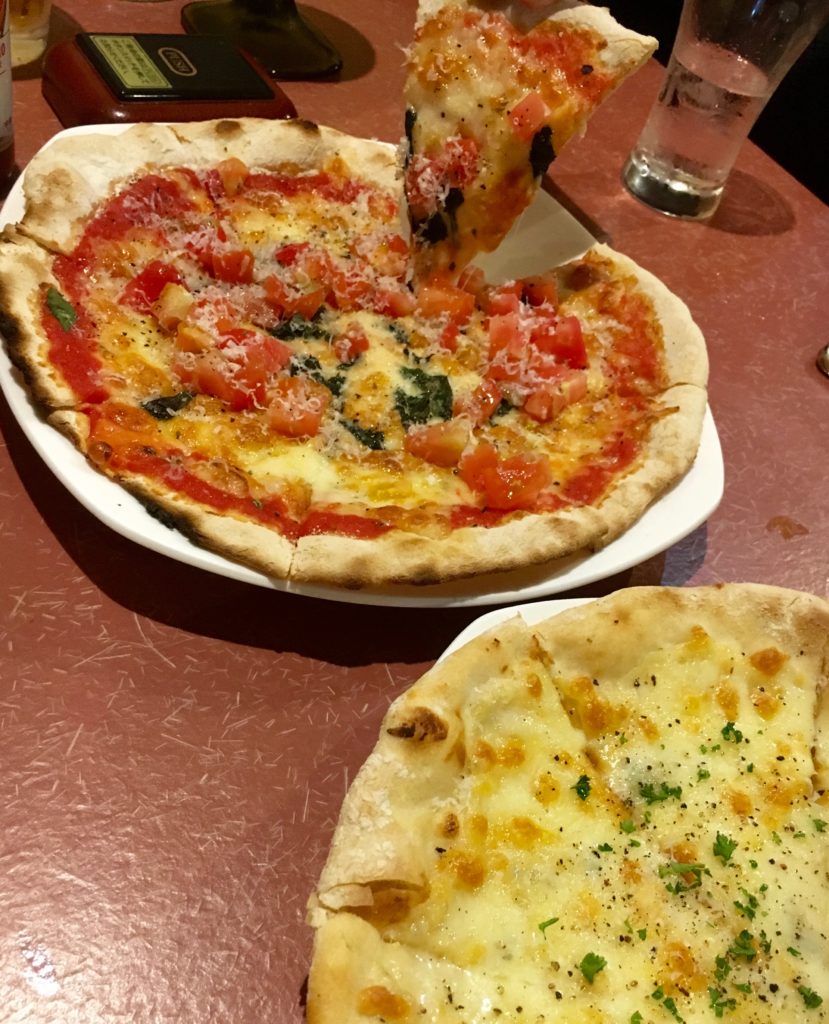 Owner and Chef Someya Kiyotaka lived in Italy for 5 years in order to hone his knowledge and skills in making Italian Cuisine. When asked why he opened up shop in Miyazaki, he told me he "simply wanted Miyazaki to experience good Italian food at a price that everyone could afford." The restaurants atmosphere is casual, and good for any type of occasion. Smoking is allowed. The staff are incredibly friendly, the service is quick, the food is great, and the price is right. Pizza Bar Pecco is one of the best hidden gems I've discovered in Miyazaki so far.