Traveling is all about going to new places and experiencing things you couldn't in your day to day life. In a perfect world, money wouldn't hold us back on holiday and we would all be staying in the best hotels and eating at the most luxurious restaurants. Alas, the world isn't a perfect place but that doesn't mean you shouldn't enjoy the best things on offer at your point of destination.
When traveling to Miyazaki, there are many foods which may be on your radar but Miyazaki beef is an item which you shouldn't pass up on even if you are traveling on a budget.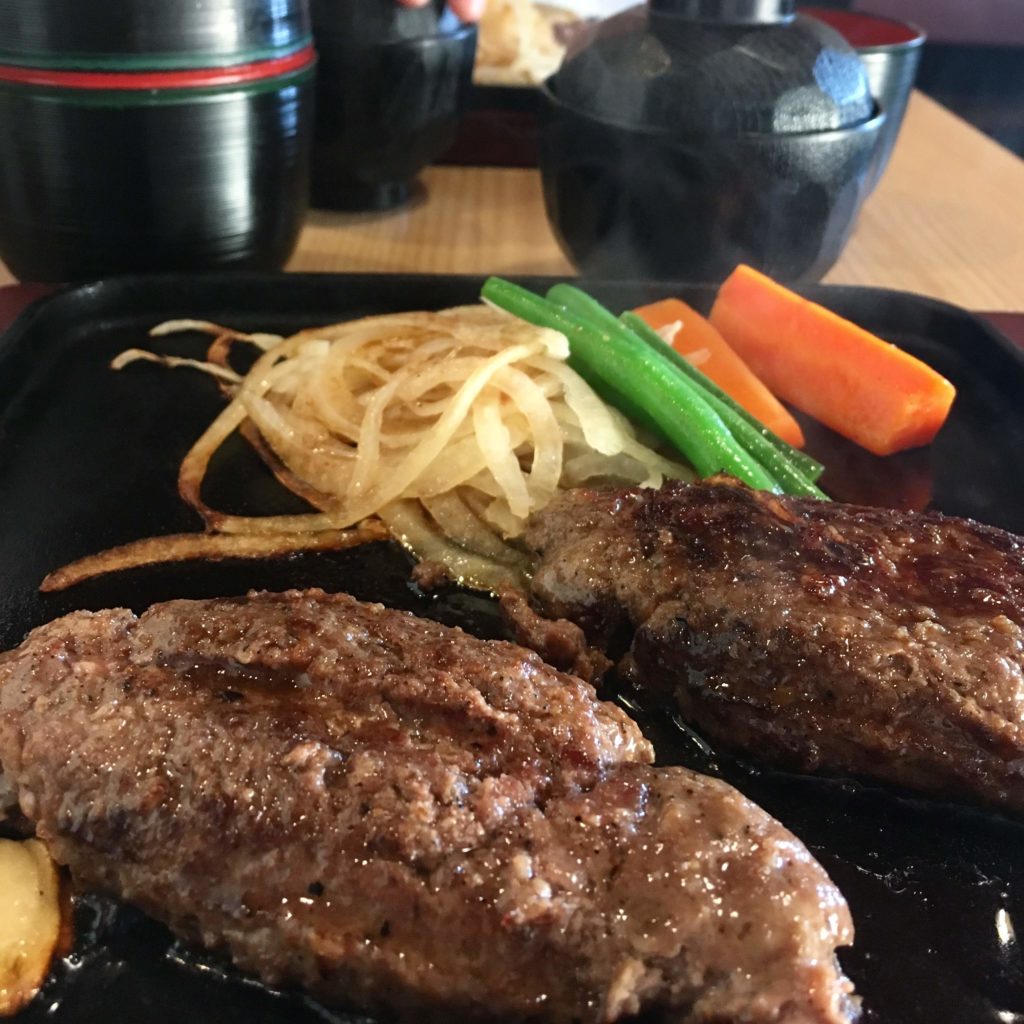 Hamburger steak made by Miyazaki beef, at Heike-no-sato, located in Miyazaki Pref. 
You may be asking yourself, "what's so special about Miyazaki Beef?". Let us break down why Miyazaki Beef is so highly regarded within Japan, and how you can enjoy it at a reasonable price.
Even if you aren't a huge foodie, if you have traveled to or are interested in traveling to Japan, you may have heard of beef brands like Kobe Beef or Matsuzaka Beef. These beef brands represent the quality of beef that Japan has become known for with its cuts of finely marbled meat that melts in your mouth. However, Kobe Beef and Matsuzaka Beef, aren't considered as the top beef brands of Japan.
Miyazaki Beef is a name only given to cows which meet strict quality standards which is further graded on a scale from C1 up to A5 which is the highest rank. This grading is universal with all branded beef in Japan.
At the national competition held every 5 years which is often referred to as the Olympics of Wagyu Beef, Miyazaki Beef won the top prize of the Prime Minister's Award 3 times consecutively. This means Miyazaki Beef held the top spot in Japan for 15 years straight! This is why Miyazaki Beef is so highly regarded within Japan and why you shouldn't miss the opportunity to experience its quality.
A5 grade Miyazaki Beef, of course, comes with a top-quality price tag too. At a Teppanyaki or Yakiniku (Japanese BBQ) restaurant, a single plate of Miyazaki Beef costs anywhere from 1,500 yen to 5,000 yen and in some cases even more! The high price tag may be discouraging to some but don't give up on eating Miyazaki Beef just yet. If you are staying in an Airbnb, a hostel or even a hotel with a kitchen, buying Miyazaki Beef at a supermarket and cooking it yourself is by far the cheapest way to enjoy Miyazaki Beef. This is also the most common way for locals to eat Miyazaki beef too. You could buy a steak, or slices of Miyazaki beef to enjoy Yakiniku style or if you have a hot pot at your disposal, you could go for traditional Shabu Shabu or Sukiyaki.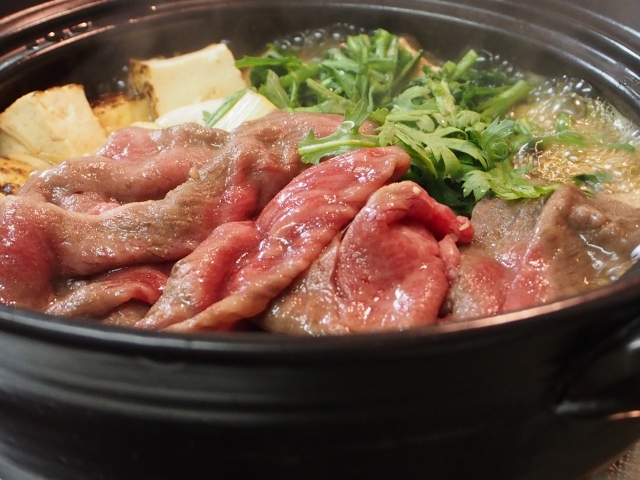 The easiest way to cook Miyazaki Beef is to buy a steak. No oil or butter is required, just heat a pan, put in your steak and don't overcook it. You can sprinkle some salt to flavor and a little wasabi goes very well with the fattier cuts of meat. If you have access to a hot plate or BBQ Grill, Yakiniku Style is a great way to get enjoy several different cuts of meat along with seasonal vegetables too. Shabu Shabu and Sukiyaki may seem like difficult dishes to pull off at first glance, but if you have a hot pot at your disposal it is actually very easy to prepare at home. If you don't have a hot pot, they are sold at most supermarkets and if you have some spare weight in your luggage allowance, make a great souvenir for yourself.
Miyazaki Beef is available at some supermarkets outside of Miyazaki too. At Life supermarket near Shin-Osaka Station, you can find several different cuts of Miyazaki Beef at some price range depending on the cut and grade of the meat.
Enjoy Miyazaki Beef!!