Northern
January 31, 2018
THE HAYAUMA FESTIVAL
Mimata, Miyazaki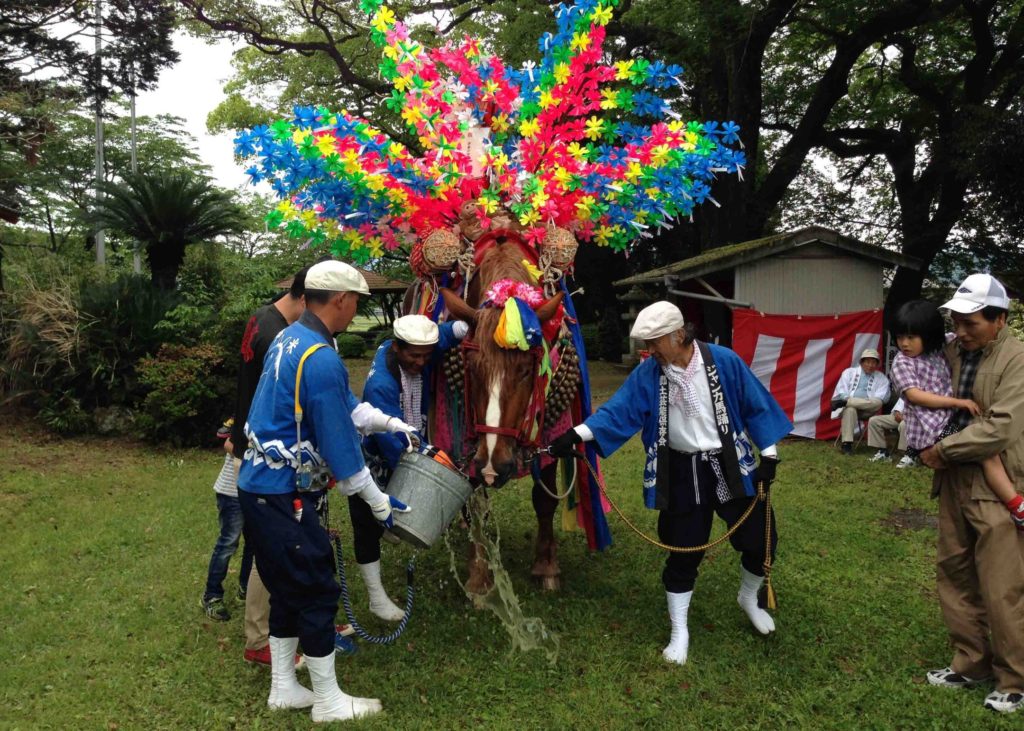 The Hayauma Festival, or Horse Dance Festival, is a supplication festival for the increase of animal stocks that takes place at different venues throughout Japan. Every year on April 29, or Showa Day, you can see it in Mimata Town at Hayauma Park.
There, a horse decorated with brightly colored cloth, flowers and bells is led by a procession of dancers in a circle to traditional shamisen music. The horse's handlers maneuver ropes tied across its body and the horse 'dances' too.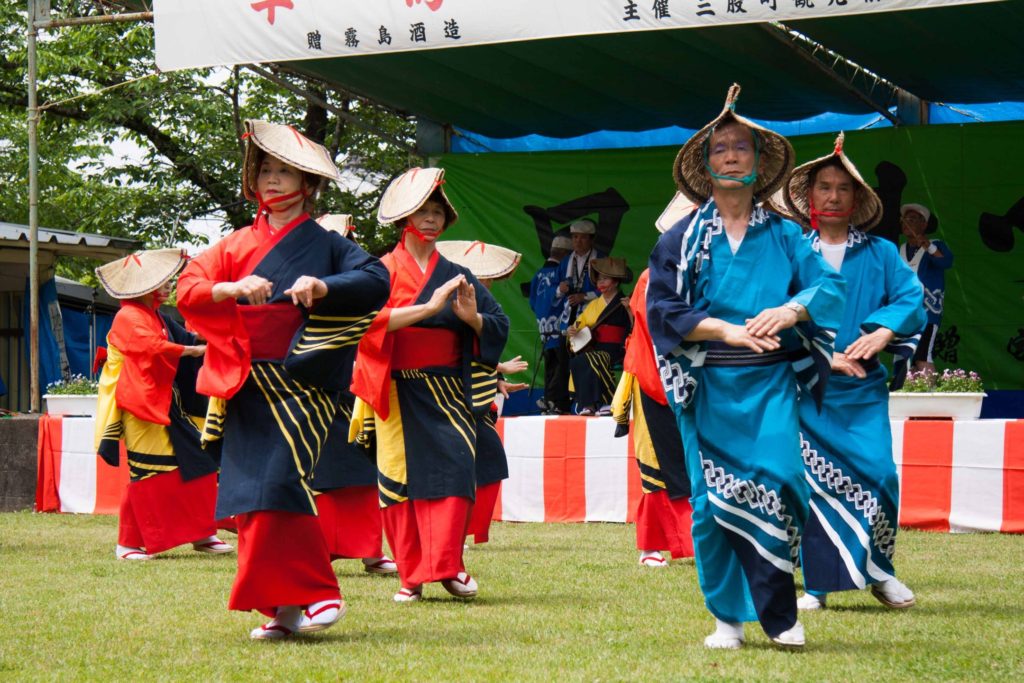 Once the supplication is complete, there are other dance performances on stage, including the traditional Japanese Nihon Buyo and the Hawaiian Hulu. The local high school orchestra plays and there is taiko drumming too. Visitors can also enjoy different festival foods at the many stalls on offer.
At the same time as the Hayauma Festival, the town's Shiibae Park hosts a tsutsuji (azalea) festival. The nearby Nagata Gorge is a beautiful spot to visit too.