Regardless whether or not you already have been to Miyazaki, we probably can all agree that one of the strongest associations that come to mind when thinking of this sunny prefecture is nature. It is a paradise for adventurers and outdoorsy people of all ages after all. But once a year Miyazaki turns more than that: From Mid-May to the first days of June, Fireflies turn a lot of places into a galaxy of lights and make you wonder whether you are still on the same planet. One glance and they make you forget about whatever might have been on your mind immediately.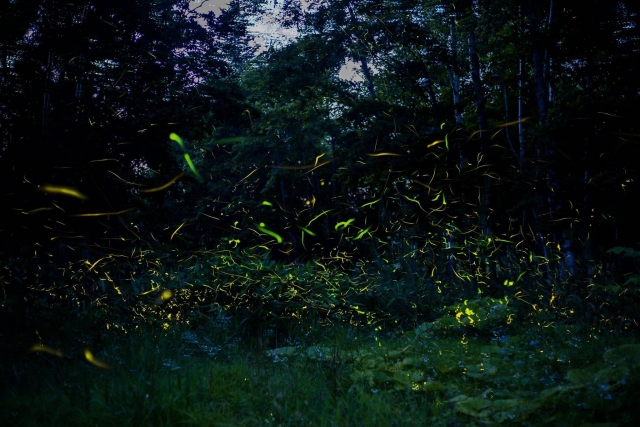 As we don't have fireflies where I am from (Switzerland), I was extremely excited to hear that there  was a Hotaru festival (it's on and off depending on the year, weather conditions and whether there are enough fireflies or not, but there are tons of events like this throughout the whole prefecture, so just ask at the tourist information or visit the Miyazaki tourism website during May and June – We will also upload information here on En Miyazaki). Of course, I wanted to go and watch the fireflies, but some of my friends were not as enthusiastic about my plan as I was. However, that was only until we arrived. Once we entered the firefly area, we all held our breath and gasped in awe at what we saw. One moment we were in a forest in Miyazaki, the next we felt like we were walking through an enchanted garden somewhere in the milky way.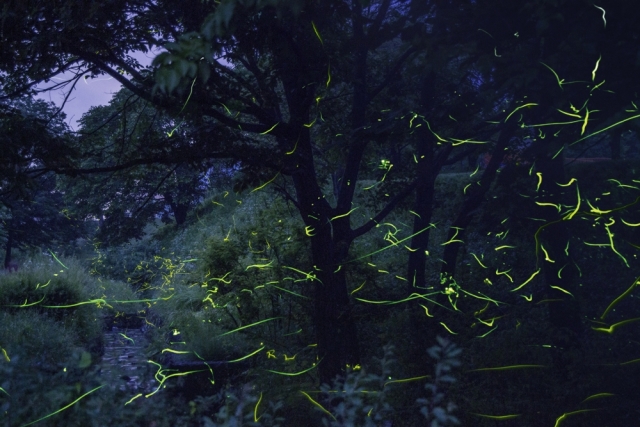 Of course, you don't have to go to a festival, fireflies come out in many different places that meet the right conditions. If you want to go on a quest to find a private spot to watch them on your own, you should look out for places that meet the following conditions: The place should be close to a forest and have a source of very clean water (Ideally a river that doesn't flow too fast) nearby. Luckily, a lot of places in Miyazaki meet these conditions and because nature is all around us here, sometimes you will even see some fireflies flying over the fields on a walk at night (one time we even saw some over the pool at university).
There are also a lot of websites that show you famous spots all over the prefecture and the country. Once you found a spot you like, be sure to turn off all lights as fireflies don't like strong sources of light around them. Equally, it is recommendable to be quiet in order to not scare them away.  I suggest you arrive early when it's still bright, that will allow you to settle in and get ready. Especially when you are still an inexperienced photographer like me but want to get some good shots, I highly recommend shooting as early as possible as conditions get more and more difficult the darker it gets.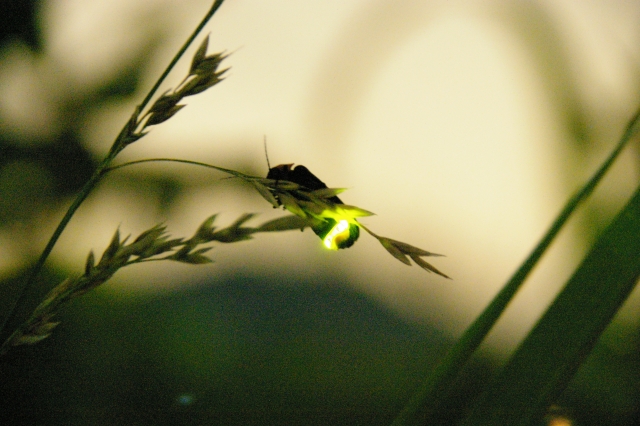 All that's left for me is to wish you an amazing time and the recommendation to bring someone with you who might be in need for something special or someone special you might want to share this beautiful experience with. The fireflies alone are reason enough for me to come back to Miyazaki again and again.