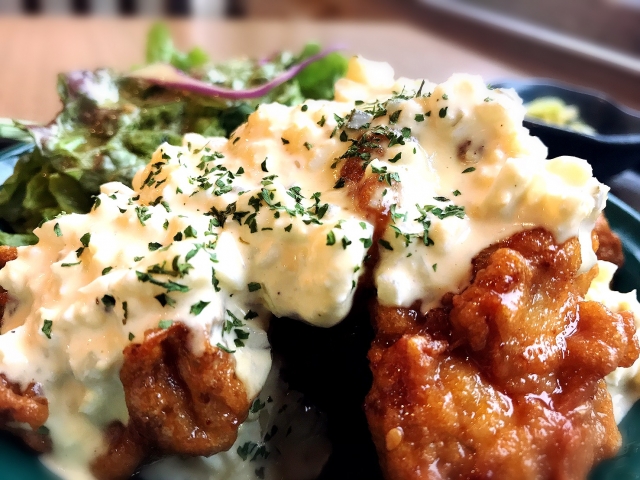 When in Rome, do as the Romans do! While you are in Osaka, you eat Okononiyaki and Takoyaki, and when you are in Miyazaki? In our newest food-series, we would like to introduce you to famous, delicious or traditional soul food from Miyazaki. This week's topic is Chicken Nanban, a hearty meal that qualifies as one of Miyazaki's soul foods equally loved by locals and visitors and is a must-try while you are here!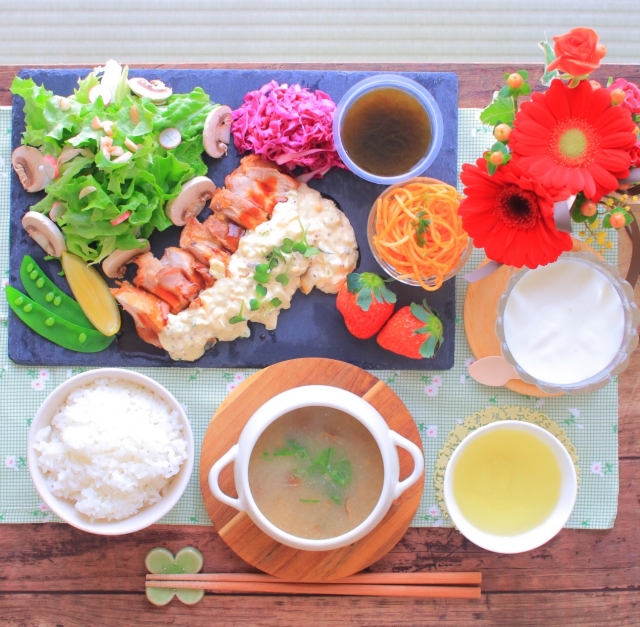 You might be familiar with the deep-fried Karaage-Chicken, but did you know that there is a deluxe-version where the deep fried chicken is soaked in sweet and sour Vinegar-Sauce and topped with Tartar? Sounds like heaven? It is! Chicken Nanban originates from Miyazaki and developed when two workers of the Restaurant London in Nobeoka City were inspired by a dish they ate at the boarding house for the restaurant's employees. One of them later became the owner of Nao-chan, serving the dish only with sweet vinegar and using chicken breasts, creating a lighter version of the dish. It is perfect for people who don't like heavy food but still want to enjoy Chicken Nanban. The other worker later became the owner of Ogura, the second restaurant said to be the founding place of Chicken Nanban. Ogura serves the dish with its signature Tartar sauce, how it is now served all over Japan. The portions there are quite large so it's the place to go when you are very hungry and just want enjoy a hearty meal. Nobody knows for sure which one was the first, but one thing is certain: Combining the best of European Influence and Japanese cuisine, Chicken Nanban still remains one of the most popular dishes among locals as well as among visitors.
Depending on the restaurant, you will get countless variations and difference in flavor of the dish, so I recommend to compare the tastes of the same dish at different places. Every owner takes great pride in their home-made recipe and there are variations for everyone: Recipes only using a certain part of the chicken (like the breast, the neck etc.), Places with extra large portions, secret ingredients used in either the vinegar- or Tartar-sauce etc. But one thing everybody from Miyazaki agrees on is that the Chicken Nanban served outside the prefecture just doesn't taste the same and that there is nothing compared to the real deal. And I dare to believe that a whole population can't be wrong, so definitely try some while you are here!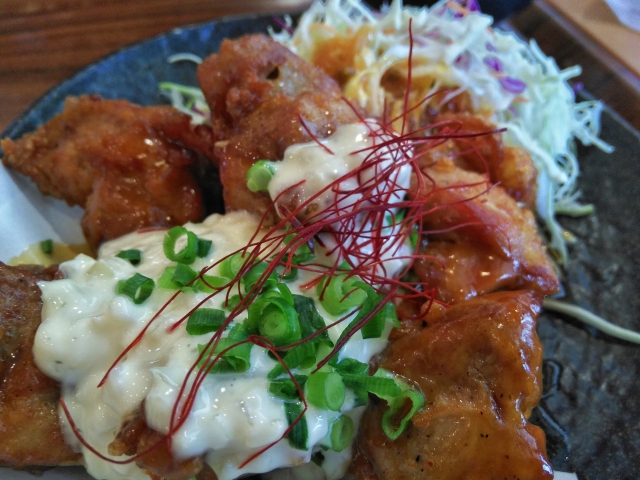 Extra tip: If you are like me and normally prefer light food over heavy one, try to do some sports before you eat! There is nothing as heavenly as a plate of savoury Chicken Nanban on an empty stomach after a surf-session with friends – That's life quality!

Nao-chan
Adress (English): 〒882-0054 Miyazaki-ken, Nobeoka-shi, Sakaemachi, 9−3
Adress (Japanese): 〒882-0054 宮崎県延岡市栄町9−3
Map-Code (GPS): 760 605 263*23
Hours: 11:00-(Last Order 13:45), 17:00-(Last Order 19:45)
Closed on: Tuesdays, Mondays only opened for Lunch
Telephone: 0982-32-2052

Aji no Ogura Chain, Flagship Store
Adress (English): 〒880-0867 Miyazaki-ken, Miyazaki-shi, Segashira, 2-choume 2-23
Adress (Japanese):〒880-0867 宮崎県宮崎市瀬頭2 丁目2−23
Map-Code (GPS): 66 261 504*13
Hours: 11:00-22:00 (Last Order 21:30)
Closed on: Usually always opened
Website (In Japanese): http://www.ogurachain.com/
Telephone: 0985-23-5301