AYA DOLL FESTIVAL
Aya, Miyazaki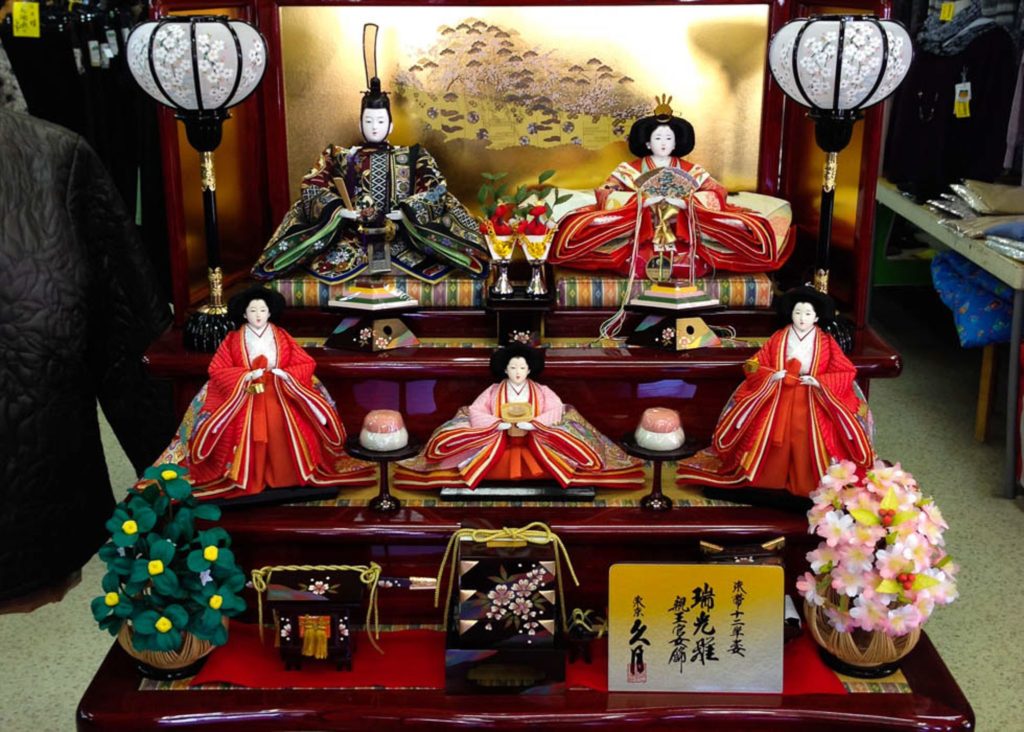 From mid-February to early March, special dolls are set out on displays in homes and shops around Japan for the annual hinamatsuri, or doll festival, celebration. In ancient times, straw dolls were set afloat down rivers to drive bad forces away. Over time, this practice evolved into the modern-day festival which celebrates the health and happiness of young girls.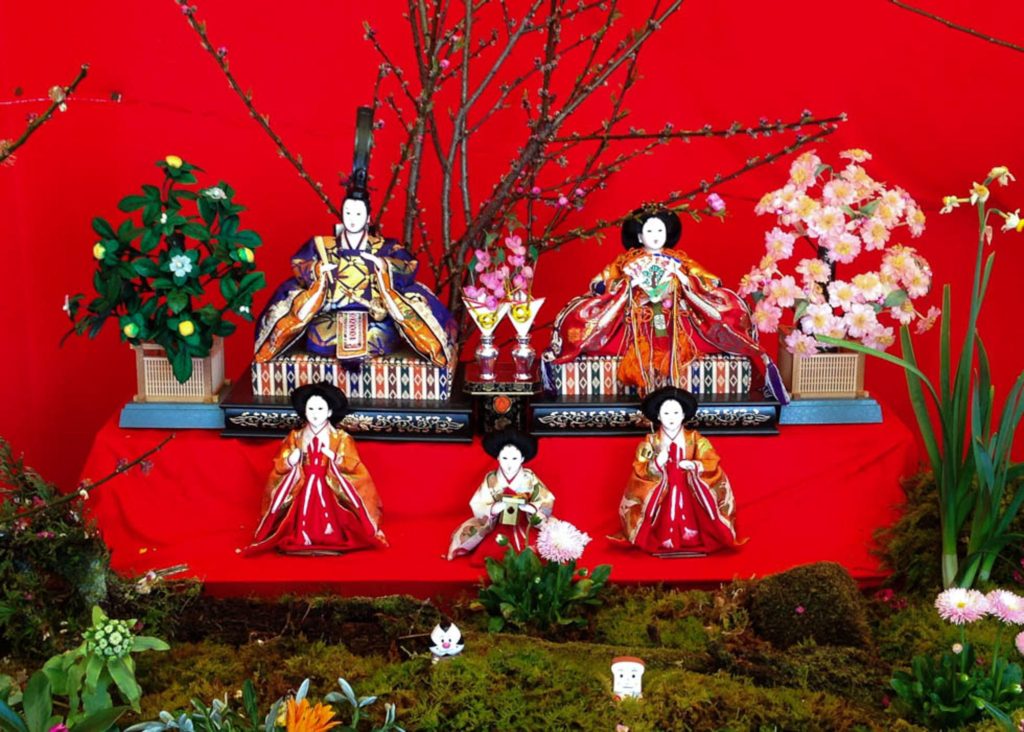 The dolls are usually set out on 7 tiered platforms covered in red felt to represent the different members of the traditional Heian Imperial Court. The emperor and empress dolls sit on the top tier, followed by three court ladies, five musicians, two ministers, three samurai, furniture and tools, and ox-drawn carriages.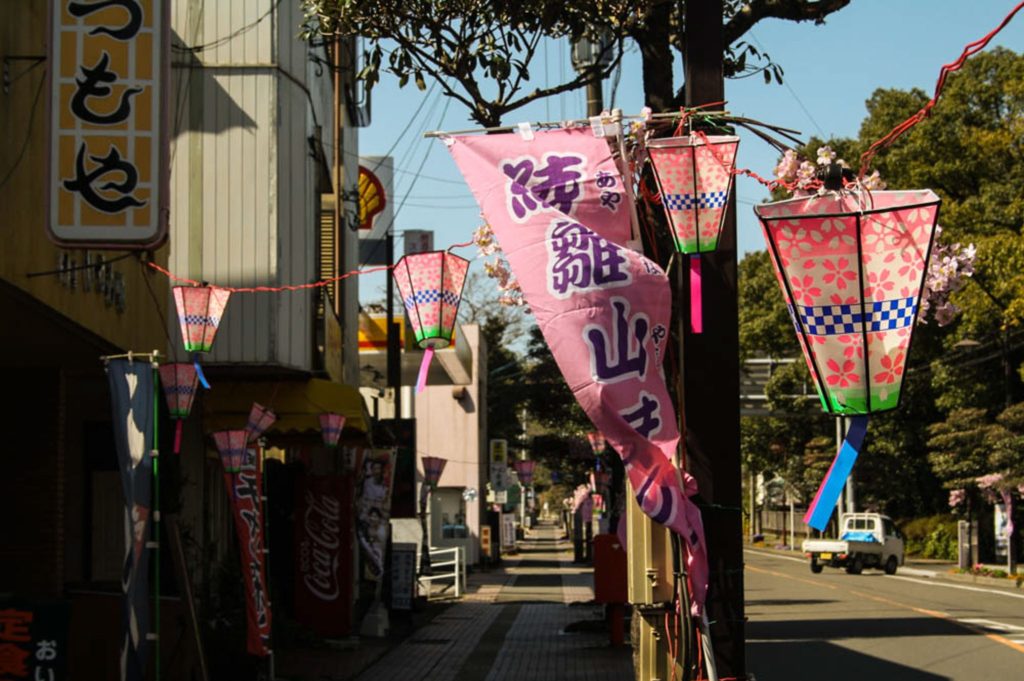 The town of Aya in Miyazaki hosts an annual Doll Festival that has its own unique display called hina-yama, or doll mountain. Dating back to the Edo period, this display is thought to have originated from the decorating of the okuszashiki, the back parlor of traditional houses. Homeowners displayed flowers and rocks from the surrounding mountainside to honor the gods. The hina-yama display reproduces this decoration using driftwood, flowers, rocks and moss.  
About 20 displays are set up throughout the town, some in store fronts and others hidden in the doorways of cafes and restaurants. Visitors can collect stamps from each location on a map which, upon completion, enters you into a draw for a special prize.