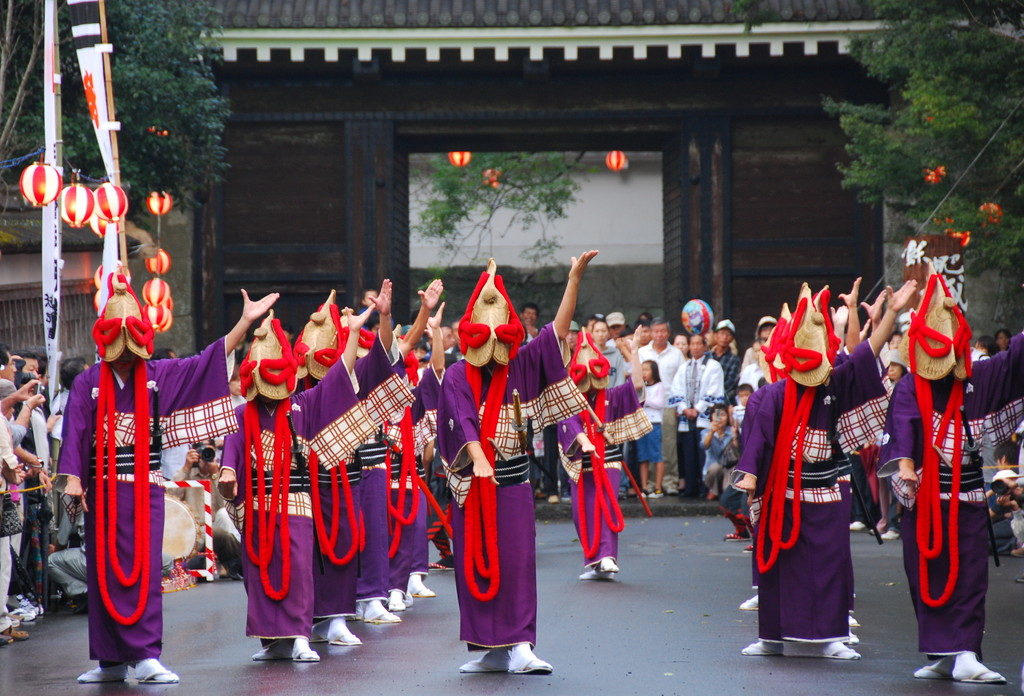 Originating from Obi, The Taihei-Odori is a peace-dance dating back to the 18th century. Performed every year at the Obi Jouka Matsuri, characteristic traits of this traditional dance include the dancers' colourful kimono, the outfits split up in commoner's garments and samurai garments and the big straw hats with the typical red strings attached. Today, two styles of the dance are being practiced: The crane-style and the turtle-style. They differ in moves (the crane-style pursues a high-centered body form while the turtle-style is characterised by moves where the hip is centred in a lower position) as well as in the lyrics of the songs accompanying the dance. Performed in front of Obi's castle-gate, the dance alone is a reason to visit the festival; but researching the history and background of the Taihei-Odori made me fall in love with it completely. It finds its roots in the dances performed at the O-bon festival, one of Japan's most important festivals held in honour of the dead, resembling festivities like Halloween or El Día de Muertos. The O-bon dances were performed to reunite the living with the passed and to pray for their save crossing over to the underworld. But to fully comprehend the history of the unique and characteristic Taihei-Odori dance, it is necessary to take a look at the history of the region it originated from: Obi.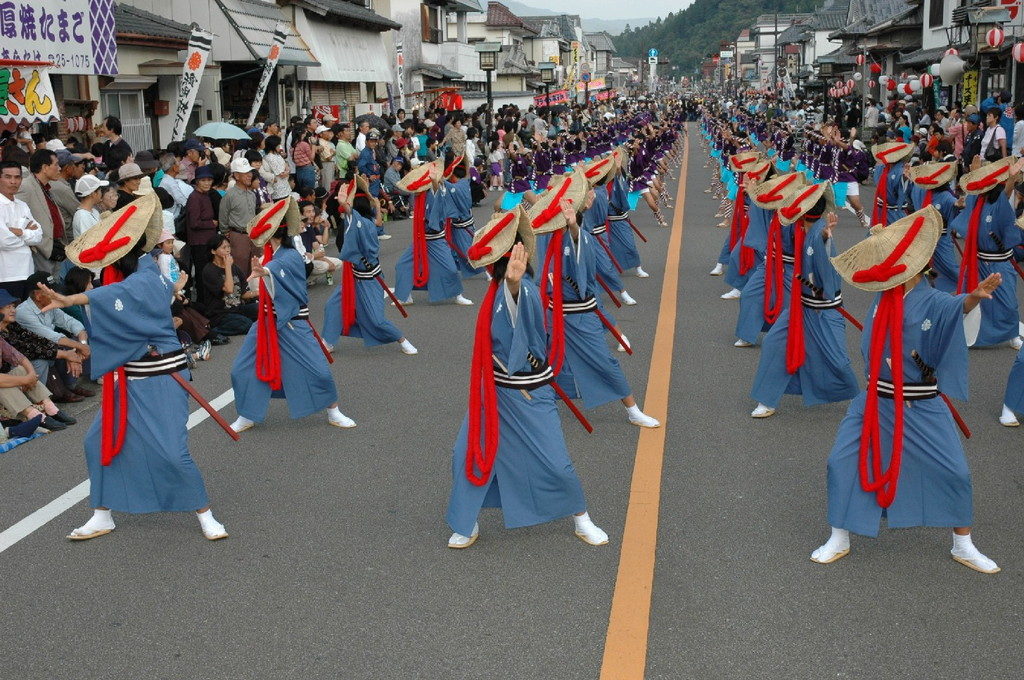 Obi is a picturesque historical castle town in Nichinan, a city in the southern part of the Miyazaki prefecture. The area used to be under the control of the Obi-han (han were warrior-estates or domains controlled by a Japanese feudal lord), which was in direct competition with the neighbouring Kagoshima-han (better known as the Satsuma-han). They particularly used to fight about one area, Ushi-no-Touge. The area was rich in resources and located just in-between the rivalling Obi-han and the Kagoshima-han; therefore always causing tensions and reigniting conflicts. In 1707, the Tokugawa shogunate finally settled matters by awarding the area to the Obi-han.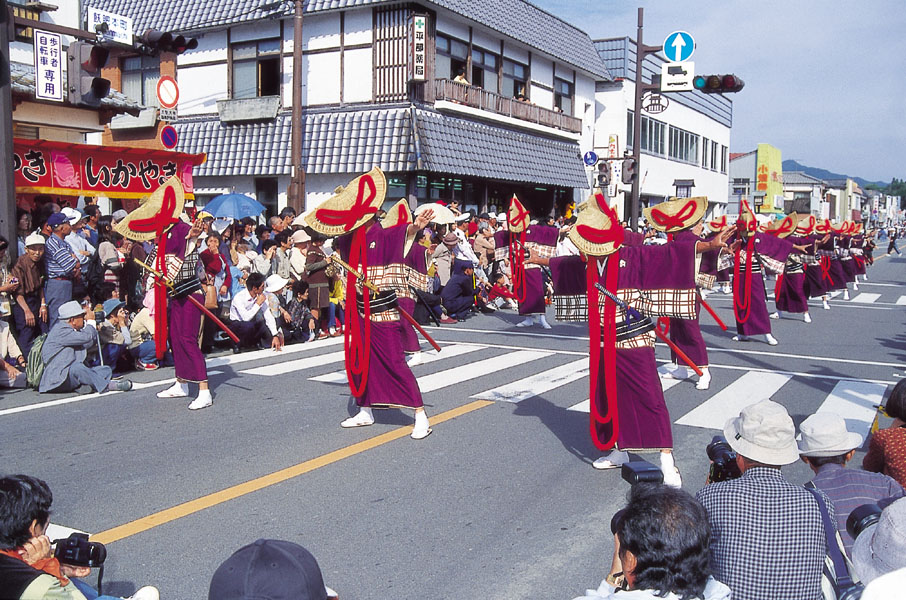 To celebrate this achievement and to pray for lasting peace with the Kagoshima-han after this settlement, the whole town jubilated and danced together. Even the samurai families joined the commoners and danced with them; something that normally was out of question as it was regarded unsightly to mingle with the common people. The Taihei-odori was born. Talk of the unusual dance gradually spread to other regions and the Taihei-odori has become part of Obi's cultural heritage ever since. If you have a chance to visit the Obi Jouka Matsuri, I highly recommend to do so and see the Taihei-Odori with your own eyes. It's definitely something not to miss out on!